Get ready for LIFT OFF! It's time to grab your binoculars and head outside for some star spotting as we celebrate the launch of the paperback edition of Neal Layton's The Story of Stars, published by Wren and Rook.
Neal's beautifully illustrated non-fiction novelty books have rocketed into position as a go-to science reference series, filled to the brim with enticing bite-sized facts and accessible and engaging illustrations. His passion for the environment and our planet is infectious in his delivery of information and he has certainly come up with a winning formula for inspiring the next generation of space explorers.
Each night as the sun goes down and the sky grows dark, STARS come out. But what are stars? Where are they? And what role have they played throughout history?

Over thousands of years humans have gazed up curiously at the stars, wondering why the sky looks the way it does. Step back in time and see how these theories have changed over the years, and what we now know about these sparkling celestial objects. The Story of Stars was originally published in 2013 as an interactive pop-up and lift-the-flap hard back edition. We're so pleased that Wren & Rook have brought out the paperback edition ten years later, it's testiment to Neal's knack at making complicated theories accessible to children.

Here are a few of our favourite illustrations from this book, but you really must see a copy in real life for the full intergalactic experience.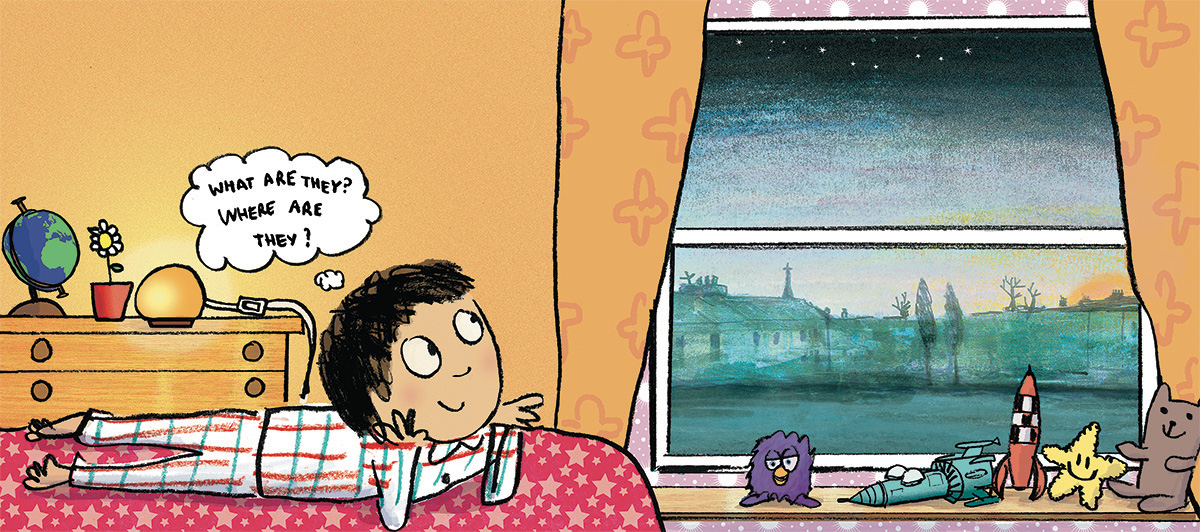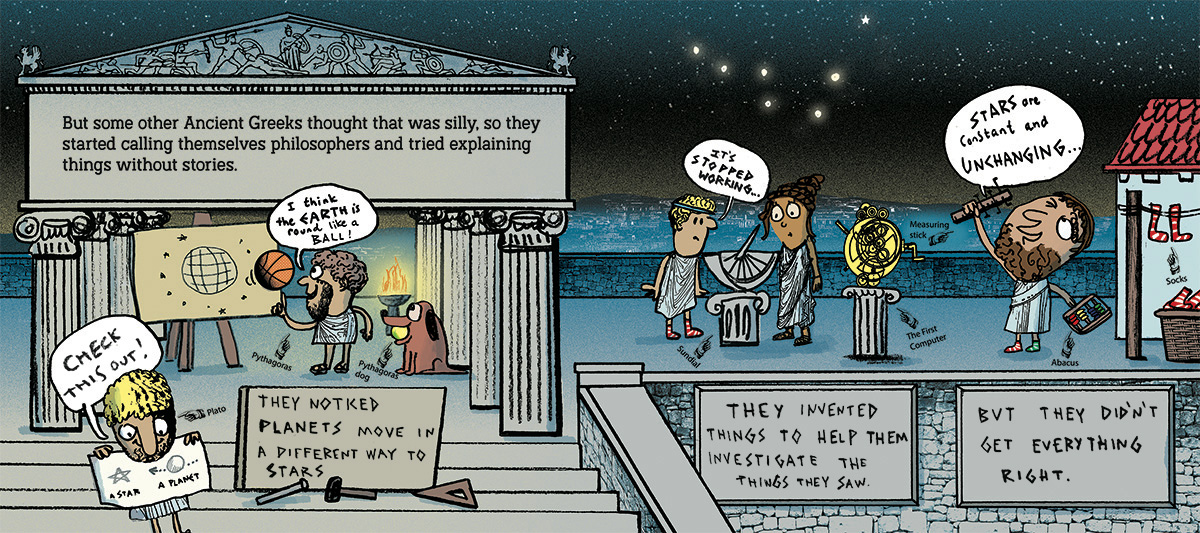 Neal is a multi-award winning creative, unstoppable conservationist and advocate for inclusivity. He's also a compulsive doodler embracing both traditional mediums and digital techniques - read more about Neal in our recent interview with him.
The Story of Stars publishes in September and you can pre-order a copy HERE.
You can find Neal on Instagram and you can also view his spectacular online portfolio HERE. For more information regarding collaborating with Neal or events please email info@arenaillustration.com