[one_third]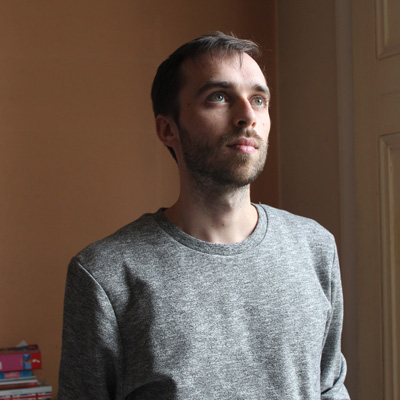 [/one_third]
[two_third_last]
Chuck Jones said that… "the whole essence of good drawing – and of good thinking, perhaps – is to work a subject down to the simplest form possible and still have it believable for what it is meant to be." This seems to be Euan Cook's philosophy as he strives for simplicity of line without compromising the expression or personality of his characters. In this fascinating interview, we find out what inspires him and how his surroundings inform his image making.
Your work contains a lot of figurative content, do you draw from life, do you ever draw in public and can you recommend any great places to sketch crowds?
I really enjoy life drawing sessions, but I also carry around a little pocket-sized sketchbook pretty much all the time and draw people in the street, on the bus, while waiting for a train. It's kind of irregular, there are a lot more opportunities to sit around outside, drawing people in the summer months. But it only takes a few seconds to quickly sketch a pose that someone has made in the street and it's all catalogued away somewhere in my head for future reference. Living in London, the best place to draw crowds is pretty much any busy street you can find a spot to sit in. But it's a lot easier to draw people when they are focusing on something else, so my favourite place to sketch crowds is at live music events, where there is loads of social interaction going on and everyone is too busy watching the band to realise that they are being drawn.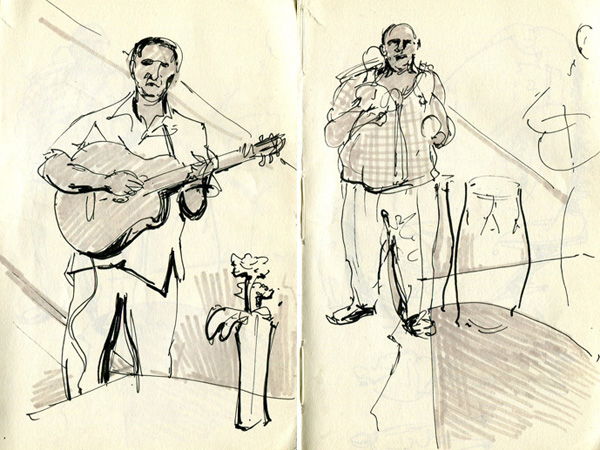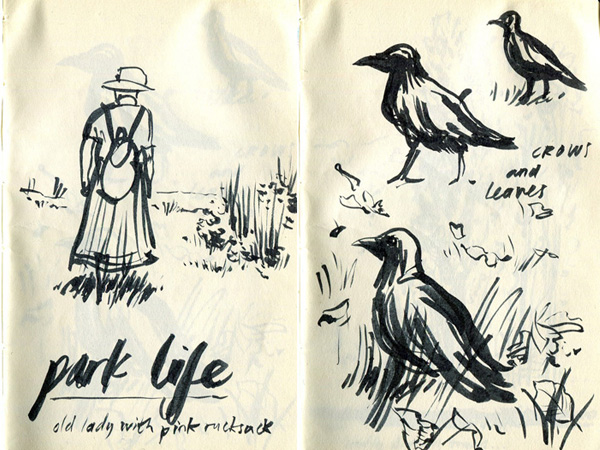 Do you think there are gaps in the market for more heavily illustrated fiction for young adult readers?
Definitely. It's sort of reflective of a wider gap in the visual, creative education of teenagers. At primary school age children are surrounded by amazing illustration and encouraged to draw and express themselves through visual, non-verbal means. But when they get a bit older the illustrations mostly disappear and so does their artistic education. At the same time teenagers are trying all sorts of new things, finding out what they like, developing deeper understandings of the things around them. If you presented young adult readers with some insightful, relatively mature illustrated texts or graphic narratives they would absolutely love it! Perhaps there is more interest in making illustrated fiction for young adults elsewhere in the world, but in the UK there is definitely some sort of stigma where illustrated books are seen as just being for young children or something. It's funny, teenagers still love the Quentin Blake illustrated Roald Dahl books and Maurice Sendak illustrations as much as kids and adults do, yet very little is really aimed at their age group.
As a recent graduate which elements of training did you most enjoy?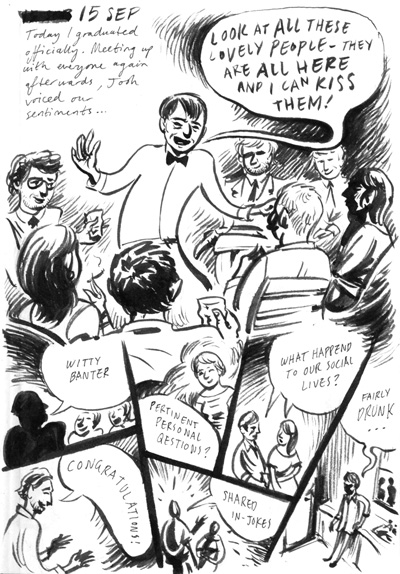 Studying illustration was amazing, the degree course down in Falmouth covered so much ground and introduced me to so many ideas that I now take for granted. But the best aspect was simply being surrounded by other people who were all equally passionate about illustration. Being able to bounce ideas off any of the people around you, getting feedback off tutors who could see beneath the surface of your work and just regularly being exposed to brilliant things you had never seen before, simply being in that environment every day was the most enjoyable thing.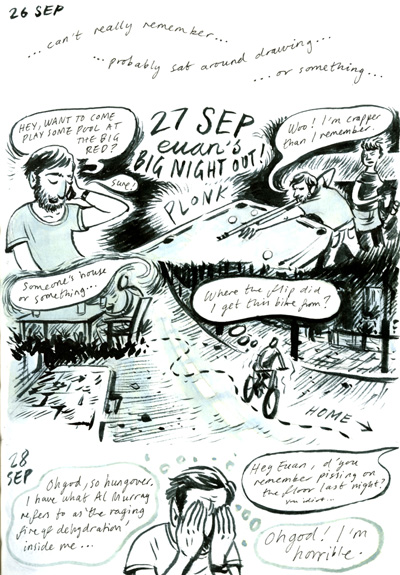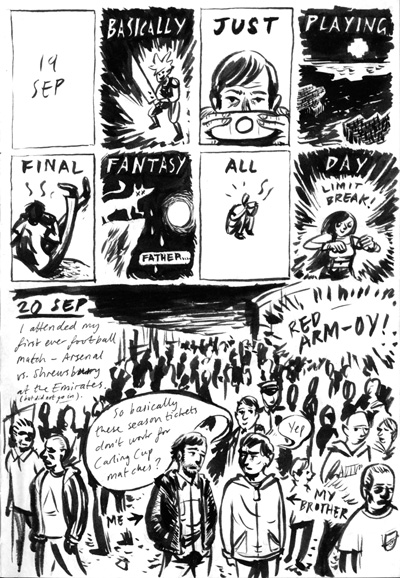 Are there any new and exciting graphic novel illustrators you are a particular fan of?
I'm not sure if he is quite new enough since he has released a couple of English language comics and won a bunch of awards in the last few years, but I get very excited about Brecht Evens. His first book The Wrong Place is just bursting with life, all the characters, emotions, energy and social interaction of a city coming out to party at night. The artwork is absolutely beautiful and it just seems to hit the nail on the head with certain social observations and character interactions.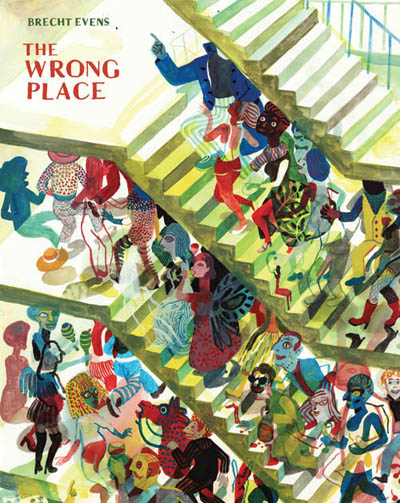 As a busy professional do you still find the time to draw for pleasure?
I have found it difficult in the past to make time for recreational drawing when working on a deadline, you end up focusing everything you have on the work and it can be very hard to loosen up again. These days I start a day's work with some warm up drawings, where I just draw anything that comes to mind, to get my hand in and my mind working. These tend to be any old things and I like to work loosely with a brush. There are a few types of thing that I keep going back to in my spare time as well, tarot card style symbolic figures and nocturnal urban landscapes, both of which also end up feeding into projects I am working on in my spare time. So it can be difficult to get into the head space of drawing for pleasure but it absolutely pays off in informing your professional work, both directly and just in terms of keeping your eye in. And just keeping you excited about drawing!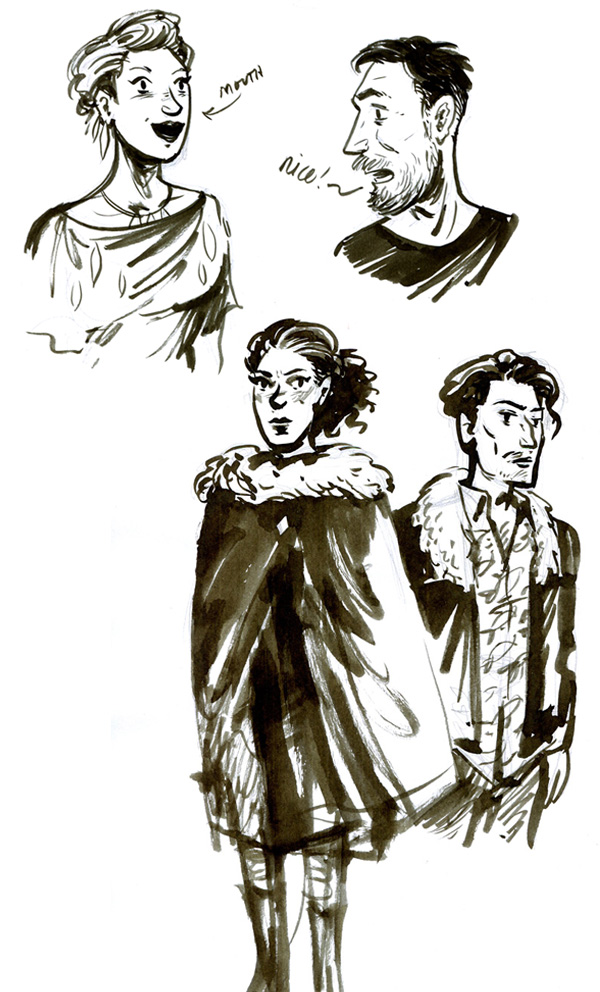 You have a brilliant website packed with beautiful illustrations, do you find having your own online platform is a great way of publicising your work?
It is really nice to have somewhere to curate your work, display what you are most interested in and try to create a cohesive overview of your stuff for people to see. I'm not sure how big a part it plays in publicising my work overall, but it is always the touchstone for introducing myself as an illustrator, the first place I will send people to see my stuff is my website, the contact details I give to people are my name, email address and the address of my site.
You can pack a small tin pencil case with three tools of your trade what will you choose?
A soft pencil, a pen knife to sharpen the pencil to a ridiculous point and a brush pen filled with Quink, with a big old pointy brush tip.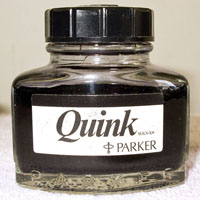 You can see and read more about Euan's latest projects and musing on his blog, EUAN COOK ILLUSTRATES.
[/two_third_last]