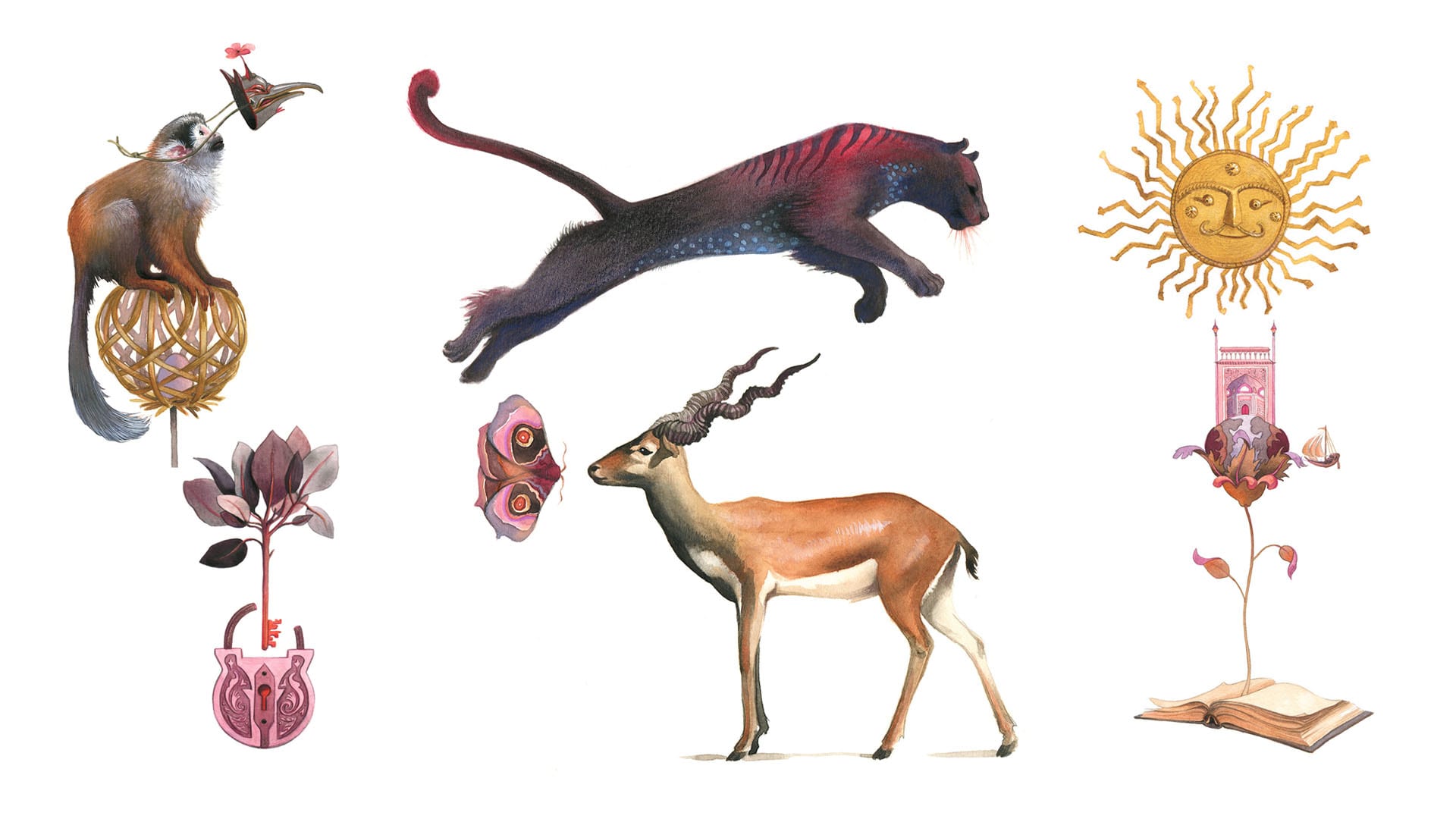 Recently we've welcomed some fabulously talented new illustrators to the Arena Illustration list....
Marie-Alice Harel
Award-winning French artist Marie-Alice Harel began her full-time career in illustration in Edinburgh where she had first settled as a Geosciences PhD and researcher. Her ethereal watercolour illustrations exude a magical transience which capture the imagination.
Winning the prestigious Book Illustration Competition in 2019 for illustrating Howl's Moving Castle by Dianne Wynne Jones published by The Folio Society, Marie-Alice's stunning illustration work is much in demand and lends itself beautifully to a wealth of publishing and design projects. She has recently created stunning new cover treatments for award-winning author Katherine Rundell's fiction series.
With storytelling at the heart of her illustration practice, Marie-Alice draws inspiration from exotic cultures, she is fascinated by historical archives, fantasy, mysticism and influenced by her own personal life experiences. This skill for creating stories first made its appearance in a series of exquisite hand-made limited edition books.
Marie-Alice has recently delivered her latest limited edition book entitled The Bird People via Kickstarter, a phenomenally beautiful book featuring a selection of her exquisite illustrations that are a magical blend of birds and people.
Marie-Alice teaches life drawing and illustration in Edinburgh and she regularly exhibits her paintings and drawings in the UK, France and USA.