Lights, Drama, ACTION…it's time to present Aleksei Biskoff's latest collaboration with Kathy Weeks is out this week and it's another laugh out loud page-turner.

Kathy Weeks and Aleksei Bitskoff strike gold again with the third instalment in the phenomenally successful Harper Drew series published by Hachette Children's Books.
Harper Drew, Lights, Drama, Action! Is intuitively thoughtful and endlessly entertaining, and once again illustrated with bold line work by Bitskoff, proving that alongside his character designs he can work quickly and effectively to illuminate the absolute essence out of a brilliant text.
Here is a bit more about this brilliant new addition to the series followed by some of our favourite illustrations…
"There is a nit infestation. My little brother is making them race across the kitchen counter. Gross!
My friend Edward just had an important basketball match. Let's just say it was ELECTRIC (and not in the way you might think)!

My grandparents are taking part in a TV house decorating show. My grandpa REALLY likes animal print ...

OH... and my big brother has been signed to model for a hair brand. So right this second there's a camera crew spraying shampoo around my living room. They seem to think he's some kind of celebrity. What has happened to the world?"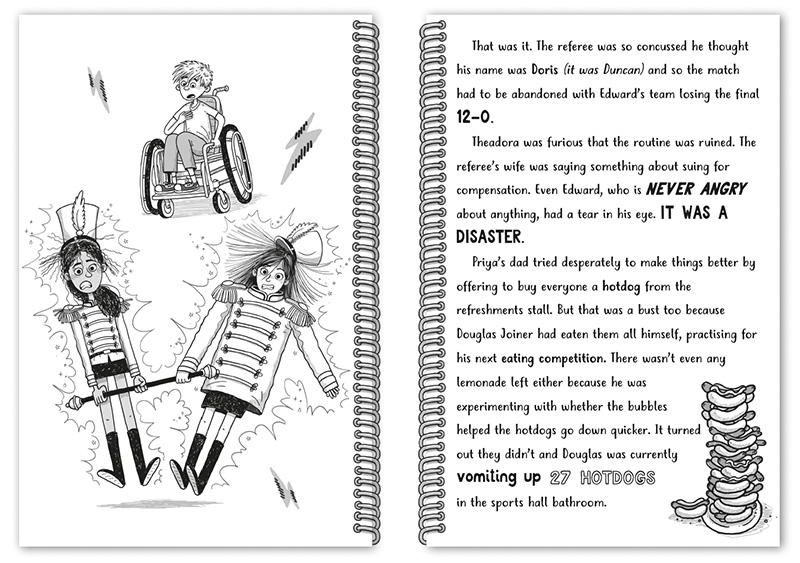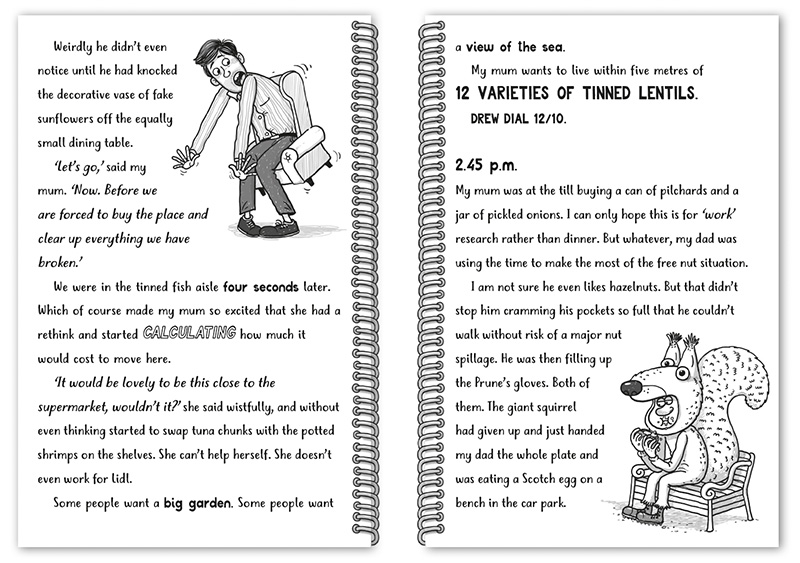 Join Harper as she works out how to deal with daily CATASTROPHES one journal entry at a time ... A relatable illustrated series, all about embracing your family, and finding unique ways to deal with life's dramas.
If you are already enticed by this highly illustrated, rip roaring, adventure aimed at 8 to 12 year olds, please buy a copy HERE.
To find out more about Aleksei's creative techniques and latest projects please click HERE to view his online portfolio or follow him on Instagram.
For more information regarding collaborating with brilliant Aleksei please email info@arenaillustration.com.