This week we would like to share a recently published interview featuring our very own Alex T. Smith. Alex's fabulous character creations are beginning to take on a life of their own and Greg McIndoe at the AOI joined Alex to find out a little more about his work and where his amazing creations are heading beyond the page. Alex talks about how his book series Claude moved to a children's animated TV series and how he created fresh characters for a new animated TV series, The Coop Troop, airing soon!

This interview is shared via the AOI as part of their 'Illustration for Children' Season of Inside Illustration.
Why play safe when you could be weird?
As an award-winning children's book illustrator and author, Alex T Smith is no stranger to seeing his stories in print. Much to the delight of Alex and his young readers, two of his illustrated adventures have been brought to life on the small screen.
"I love reading and I love books, but my inspiration has always come from TV and film," says Alex. His much-loved Claude book series was inspired by shows from the 1970s...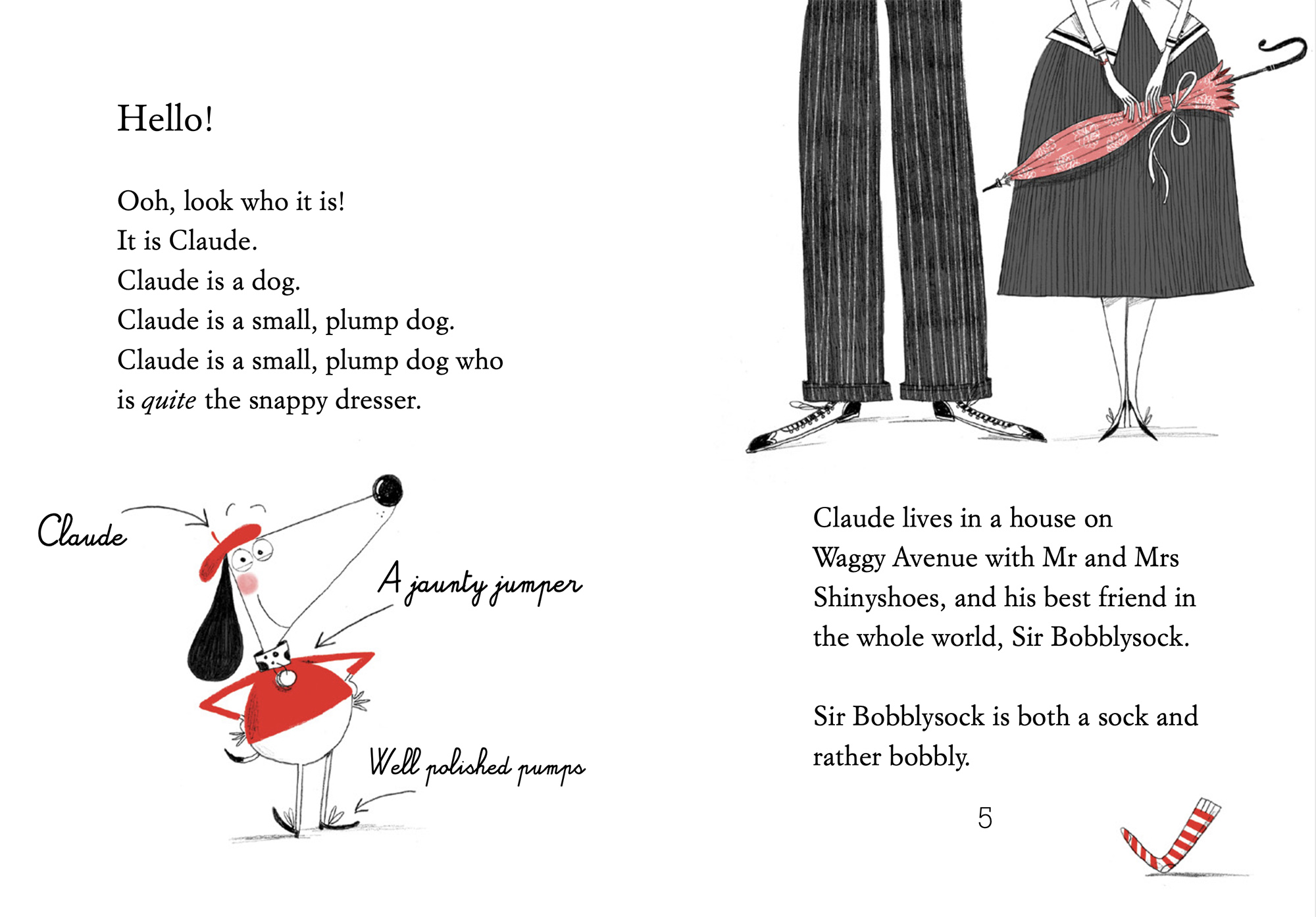 In particular, the formulaic structure of popular shows like Mr Benn, Are You Being Served? and Dad's Army influenced how each Claude book has an episodic feel, with a consistent set-up bookending each tale. The story always begins when Claude's owners leave and ends when they return, none the wiser of the shenanigans which have taken place in their absence, despite the obvious visual clues.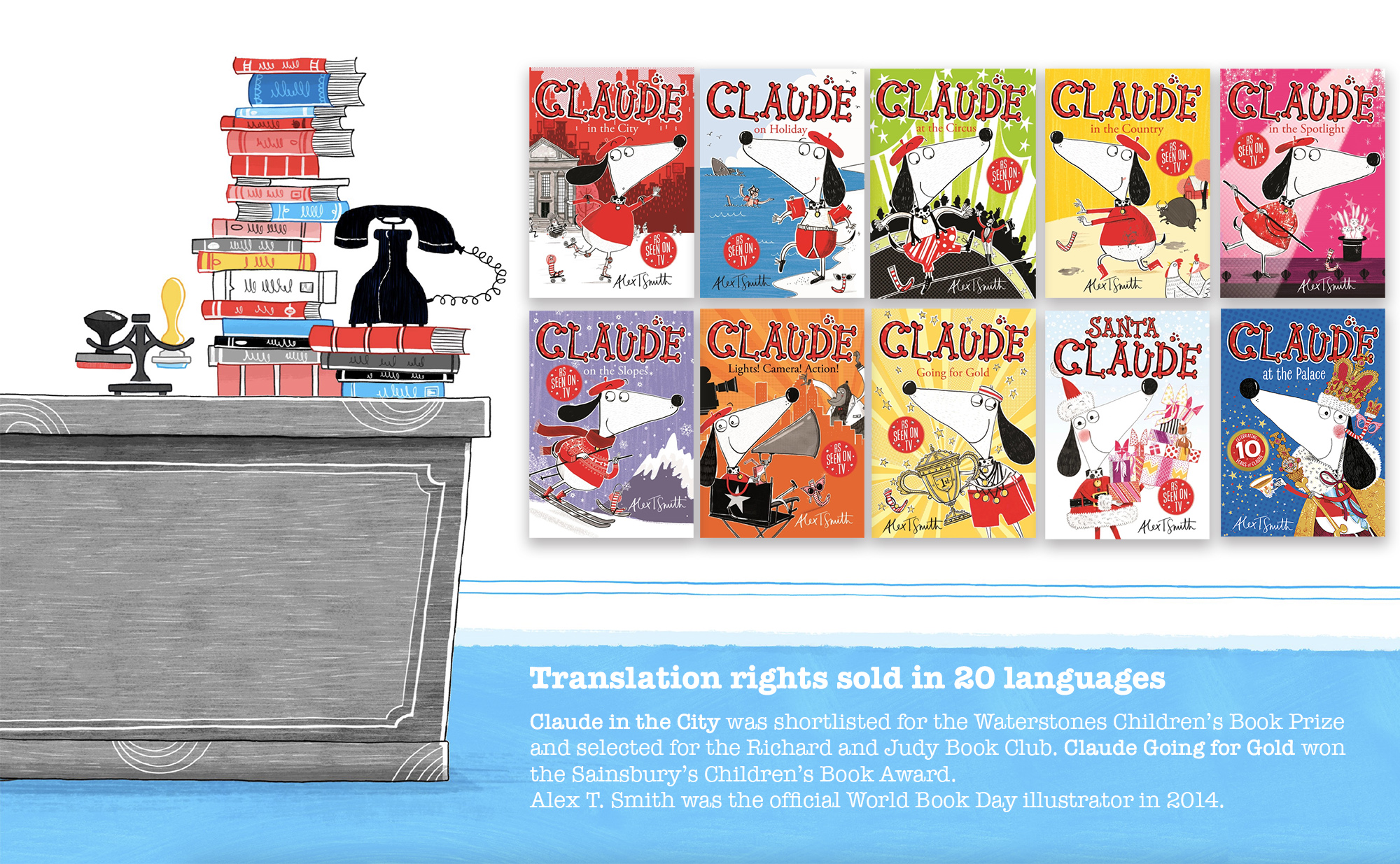 Published in over 20 languages, Claude has a proven global appeal, so it is no surprise that several production companies were interested in teaming up for a TV adaptation. Alex and his publisher Hachette decided Sixteen South perfectly fit the project. "They wanted to keep the look and feel of the show true to the books and they understood my influences without me having to explain them," he explains.
Confidence in his collaborators was important to Alex because – as any illustrator will understand – he had become quite protective over Claude after spending so many years telling his character's story.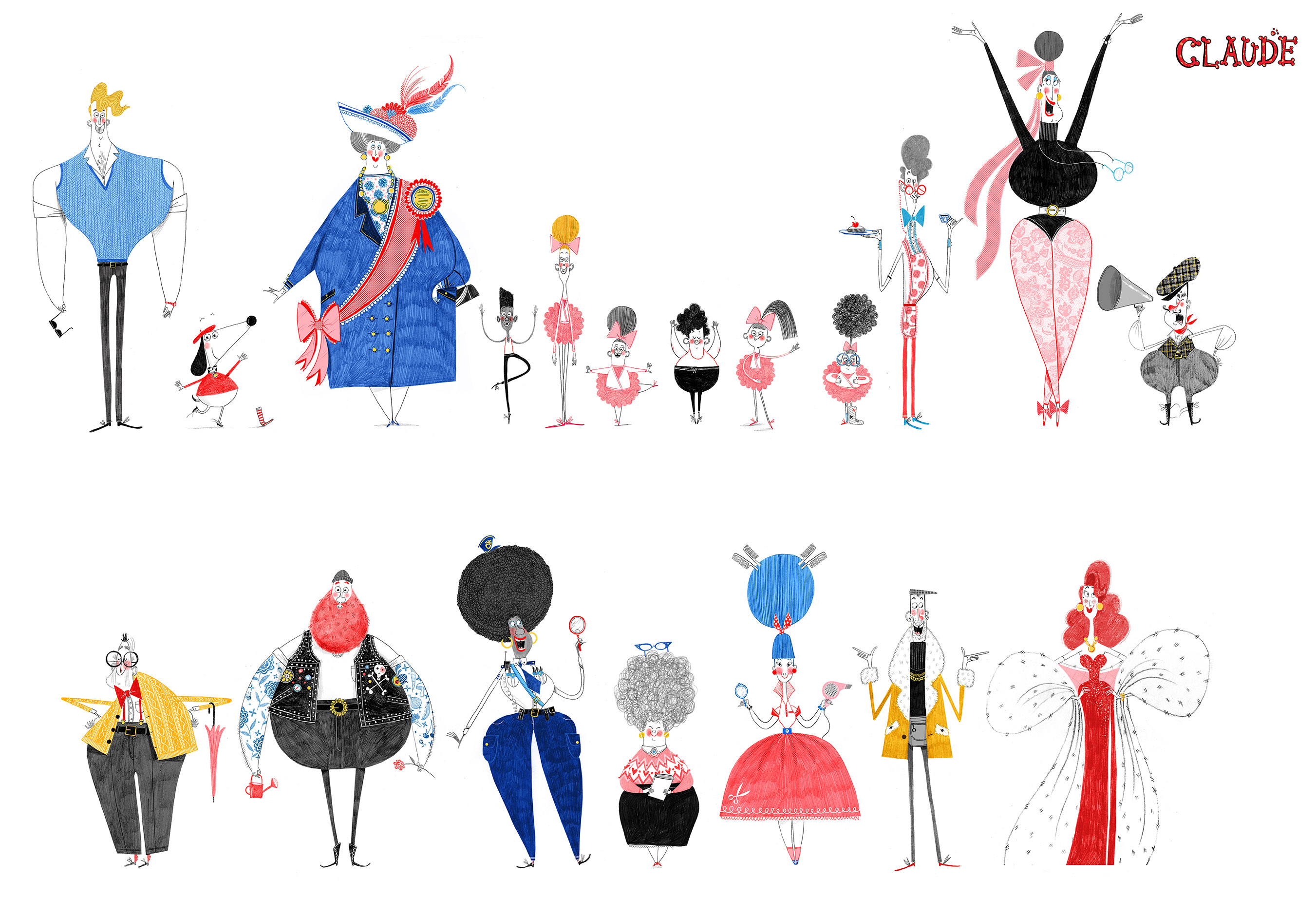 While developing all of his characters, Alex spends time considering the quirks of their personalities to make sure he knows exactly who they are. "What makes a character is when you subvert what people expect of them," he says, "Claude's best friend, Sir Bobblysock, was inspired by my grandma and behaves like an old Irish woman. You don't expect that from a sock".
"For a main character, you have to have someone that children can either relate to or imagine being friends with and who they can learn from too," he continues.
An educational expert helped inform Claude's optimistic catchphrase: I can do that! "We wanted Claude to help children feel like they could do anything."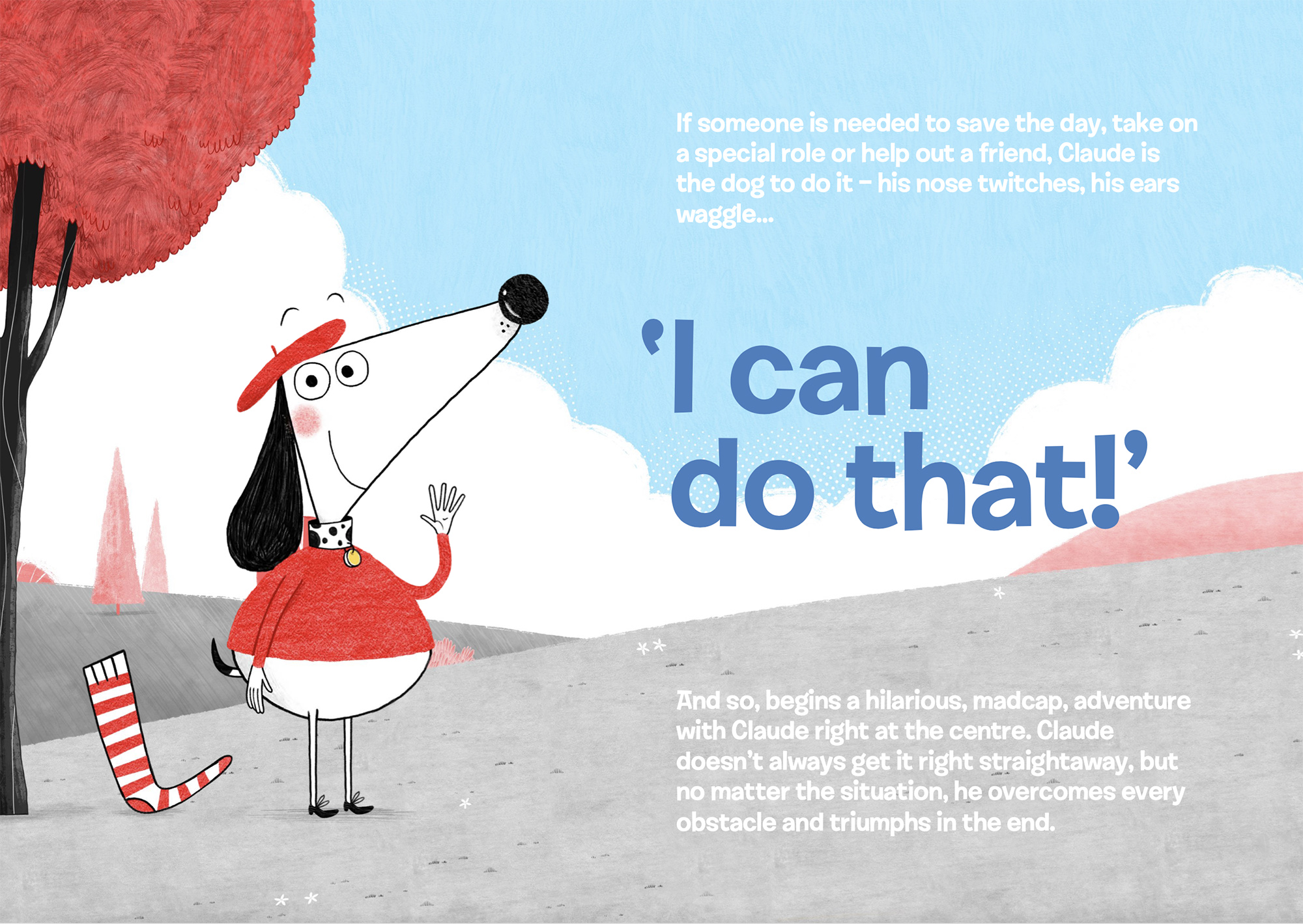 In terms of aesthetics, a main character should also be instantly recognizable, even "with no details, just in silhouette from across the room". This is particularly helpful when it comes to designing merchandise for a character – something which Disney, who bought the rights to the Claude TV show during the development process, knows a thing or two about.
Working with a multinational corporation presents a different batch of challenges. For example, one of the main locations in Claude is a bakery, but Disney has a Healthy Eating Policy which means they can't be seen to be promoting unhealthy food.
"I wrote an episode where Claude is on a ride-on lawn mower. He is an animated cartoon dog, but still we had to go along with very serious health and safety guidelines,"
Alex recalls. In the end, this risk aversion inspired a humorous aspect of Claude's over-the-top personality; you won't see him so much as cutting a vegetable without putting a helmet on first.
As work on over 50 episodes of Claude – all of which were new stories to keep things fresh for young fans – came to a close, Alex set about conjuring up some new adventurous animals. This time, inspiration came from somewhere very close to home – his garden. "I have pet chickens and I am always looking out at them and wondering what they are up to."
"The A Team but with farmyard animals"
This seed of an idea developed into The Coop Troop which he describes as "The A Team but with farmyard animals". The initial idea came from Alex during a brainstorming session with Sixteen South and they have been developing it together ever since.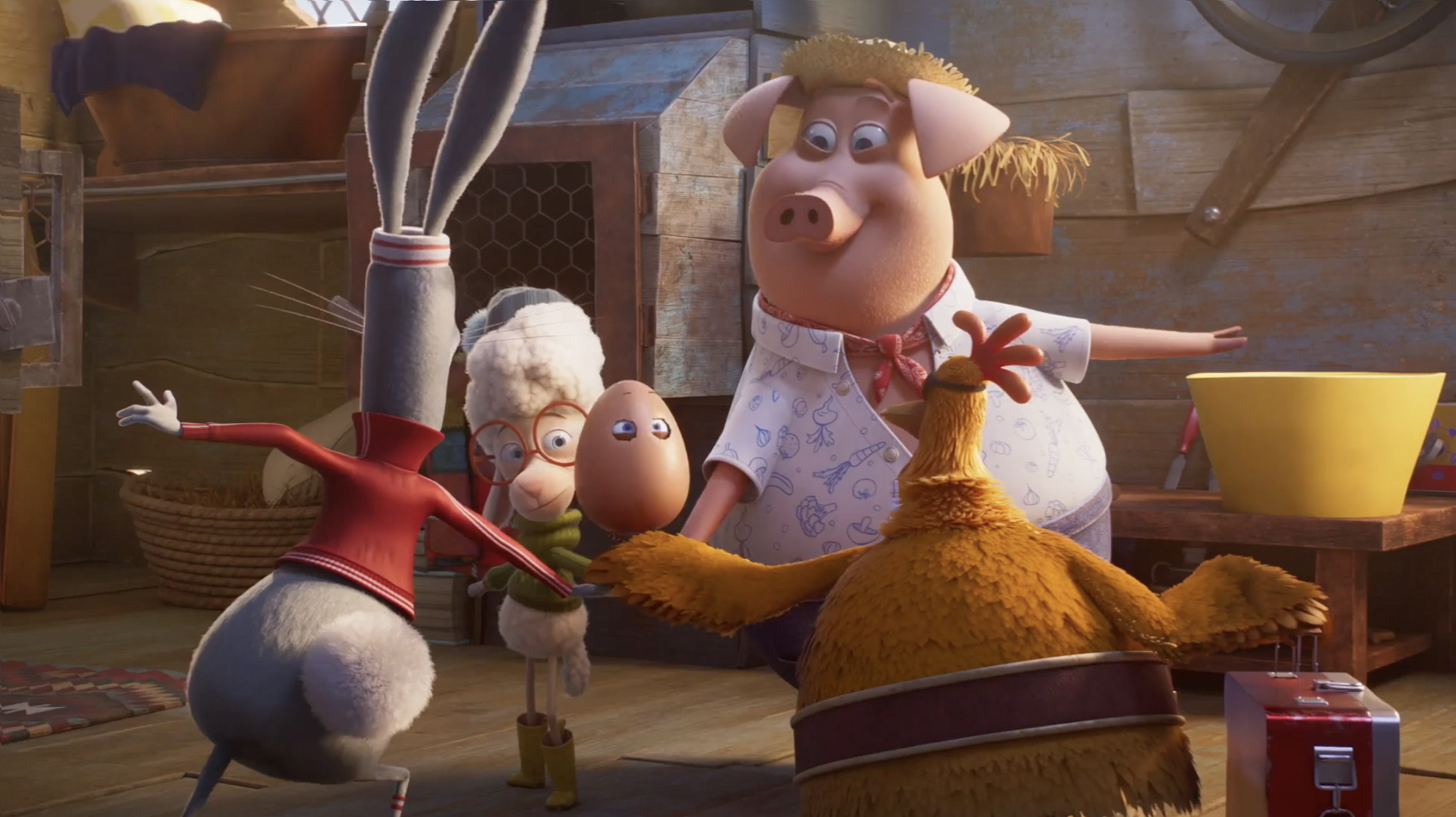 "We didn't have books to back it up this time; we just had an idea and used it to create a whole new world from scratch". Perhaps the most noticeable result of this alternative process was a change in aesthetic style. Alex's original sketches for the characters of The Coop Troop were 2D before it was decided that 3D CGI animation would fit the fast-paced and action-packed tone of the show.

The Coop Troop has had a surprisingly fast turnaround by TV standards. It went into production in October 2021 and is set to premiere this year. The collaborative project is currently being finished by a production team in Paris. "I did more in the early stages and am less involved now, but that's lovely because I get to be surprised," Alex says.
With both Claude and The Coop Troop, Alex has been sure to celebrate all of the little wins along the way; including the 'surreal' moment when he first saw footage of the characters he had dreamt up inside his head moving and speaking exactly how he'd imagined they would.
In the TV world, there is always the threat of a project being abruptly cut short and not making it to screen, so focusing on these highlights helps maintain a positive mindset. "You have to celebrate every little milestone, because you never know how far you are going to go."
The biggest win for Alex is the delight of having children as his audience – something which he believes is a true privilege.
"They are loveable, incredibly bright and funny but so weird," he says, "You can go anywhere and they will come along for the ride."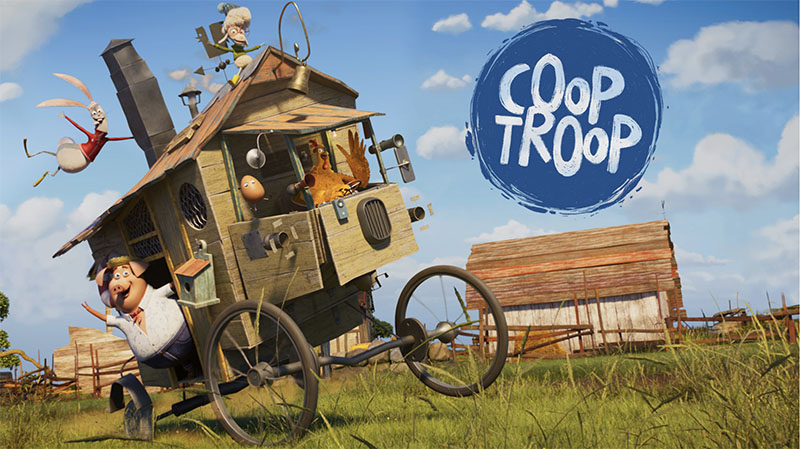 Tapping into this childlike sense of freedom, curiosity and unadulterated oddness is at the heart of Alex's success as an author, illustrator and now TV maker. "I'm a big believer in not tempering your weirdness. Why play safe when you could be weird?"
Many thanks to Greg McIndoe and the AOI. Inside Illustration is a multi platform guide focusing on a particular area of illustration for each Season. It includes an exclusive Podcast, a Creative Course for AOI member, in-dept Article, Resource, Commissioner interview and a comprehensive 'How To...' guide publication for those interested in entering the area based on the season theme.
Images courtesy of Sixteen South - © Sixteen South
The Coop Troop is created by Alex T. Smith and Colin Williams at Sixteen South. Produced by Mikros Animation. See more projects by Alex on his online portfolio.
Keep your eager eyes peeled for more exciting news from the world of Alex T. Smith and his amazing creature creations COMING SOON! In the meantime - we'll leave you with The Coop Troop trailer!