Pack your bags, we are off for a mini break to stinky Long Bottom Farm to celebrate the publication of Bertie and the Alien Chicken written by Jenny Pearson and illustrated by our very own Aleksei Bitskoff.
Bertie and the Alien Chicken is published this month by dyslexia-friendly Edinburgh based publisher, Barrington Stoke. With this audience in mind this book is highly illustrated throughout with Aleksei's bold, comedic illustrations.
Are you ready for a bit of madcap intergalactic humour? Then this is the book for you, join our hero Bertie as he embarks on what he thinks will be a relatively dull summer holiday as he gets packed off for a stay with his uncle Brian. Bertie arrives to encounter an out-of-this-world chicken with a bit of an attitude problem. Nugget the chicken is on a secret mission from the planet Nurgle-7 and he needs Bertie's help to complete his mission.
Expect the unexpected in these hilarious beautifully illustrated dyslexia friendly book. Bertie and the Alien Chicken really is a side splitting read and one to be enjoyed over and over again.
Aleksei is a lifelong doodler and his work has adorned numerous best-selling fiction series, working in both pen and ink and digitally his talent for character creation and bringing a brilliant dash of humour to the stories he illustrates mean his work in in great demand.
We hope you find Aleksei's illustrations as chucklesome as we have, we almost fell off our perch!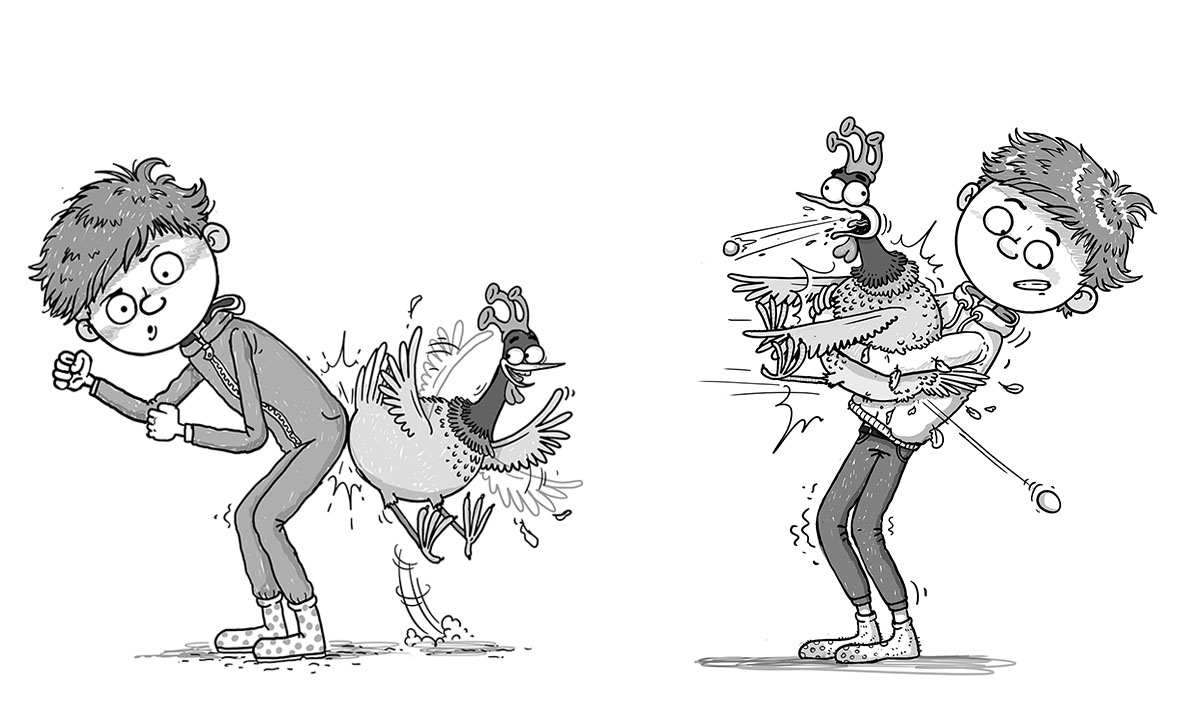 Bertie and the Alien Chicken can be found in all good bookshops and libraries, but you can also purchase a copy HERE. You can also read and review this brilliant book over on NetGalley by clicking HERE.
Draw-a-long with Aleksei here and learn how to draw an Alien Chicken!
You can find Aleksei on Twitter and Instagram where you will be treated to drawing tutorials, sneak peeks, timelapse videos and more but you can also view his magnificent online portfolio by visiting the Artists page on our website or clicking HERE.