We shine a light on our illustrator in Devon, drum roll please...
You have created a number of eye-catching cover designs for best-selling fiction titles. How does the creative process work in terms of being briefed by designers at the publishing houses for fiction titles?
The designers will usually have a good strong idea of how they want the book to look, be it a layout or a colour scheme or just important things to include. We will work together to make sure the initial roughs are working well for all parties - and that includes the art team, the marketing team and the editorial team - and usually the author has an input too.
When the roughs are completed and it's safe to go to colour, I paint away and then the process is repeated. I think people would be surprised to know how many other teams have an input into the art - the marketing team usually have a brilliant idea of what will sell, and the editorial team make sure it's accurate to the text. Me and the art team make it pretty!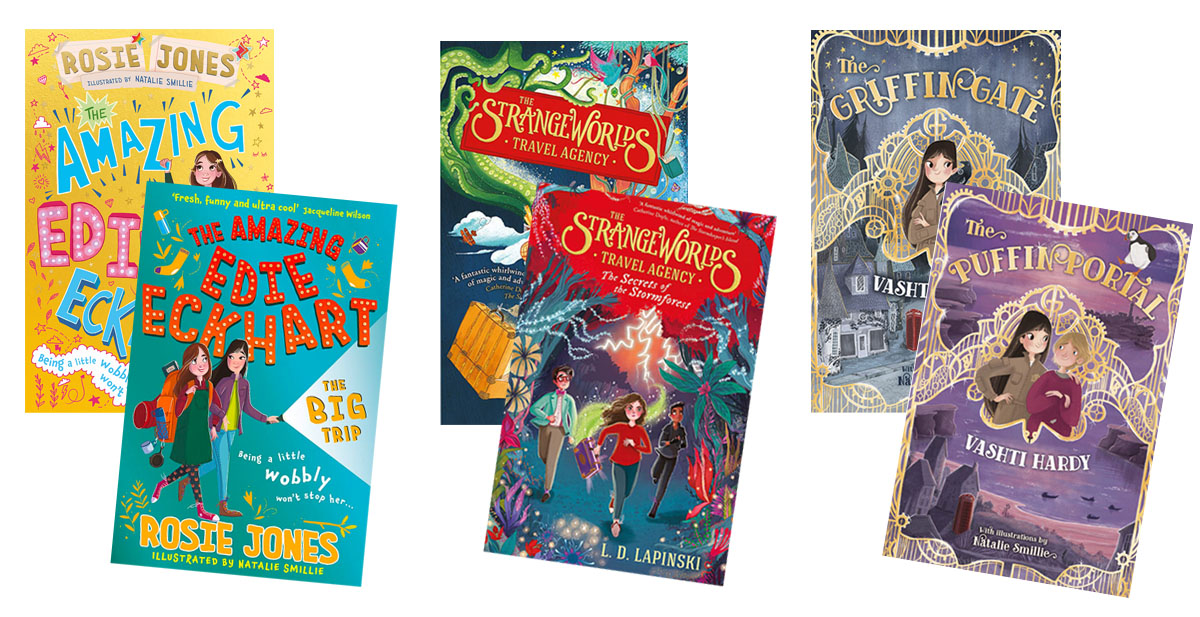 What are you working on now and can we have a top secret sneak peek?
I'm working on a magical picture book at the moment, I don't think I can say anything about it other than it has magic. That'll keep you guessing!
We have been enjoying the amazing cloud illustrations you have been posting on social media, they are completely mesmerizing. Do you often find inspiration in the natural world? Are clouds something you've always been fascinated by?
I absolutely love the natural world and I'm constantly inspired by beautiful landscapes. I've always really appreciated a good cloud though, and I remember spending lots of time laying out on a cloudy day and just watching a world of them float over my head.
The reason I paint my cloudscapes is to wind down, really. I find that if I just focus on one genre of art or illustration, I end up getting burnt out. If I've got a big project on, I like to unwind in the evening with a cloudscape. They're a sort of meditation for me and I get a bit lost in them while I paint.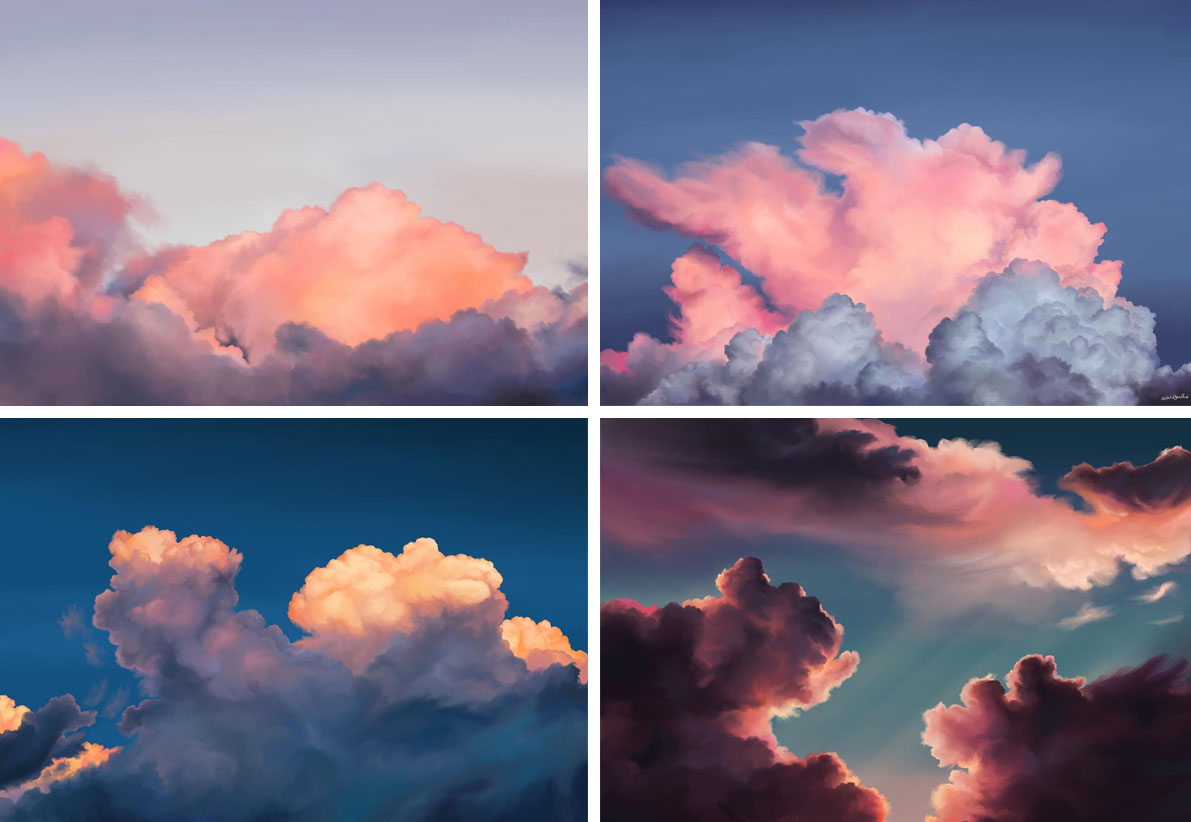 We also seen quite a few patterns on your socials. What do you enjoy about patterns?
I have always loved creating patterns, and I like to sneak one into a brief somewhere if I can. The way I satisfy my pattern itch is to set myself a brief and see where it takes me. For instance last year I created a set of Halloween themed patterns - I really appreciate the variety of objects that can be illustrated when you set yourself an open brief. When you create a pattern and place it on a blanket or a bag or even a shower curtain, it really opens your eyes to the design world around you. Everything you look at has been designed by someone, so that pattern that covers your ethical chocolate packaging, or your tea towels originated on an illustrator's drawing board somewhere.



I recently started a challenge on twitter called #patternprompt, where I encourage anyone that wants to join in, to create a pattern over a month using a theme I set at the beginning. On the last day of the month we all post our patterns to see how we interpreted the brief.
Are there any creative techniques you haven't experimented with which you would like to try?
I am desperate to try my hand at ceramics! I've always been interested in the idea of creating for a purpose - I think that's why illustration appeals to me so much, it's usually the illumination of a story, or a word, or a myth. Ceramics would give me a mug or a pot I could use afterwards, as well as allowing me to use my creative skills. Plus I've always wanted to use one of those spinny things. That's clearly not a technical term - you can see why I need the course!
Do you have a piece of advice for newly graduated illustrators which you would have found useful when you graduated?
I think a piece of advice I would give that would apply to anyone is; paint the art you want to be paid for. There's no point in putting cars in your portfolio if you hate to paint them, and there's no point painting hundreds of birds if you don't want to end up being commissioned for a book about birds!
Do you have a local independent bookshop which is a particular favorite?
My favourite local bookshop is the Harbour Bookshop in Kingsbridge. The lovely staff there have always looked after me so well, they have a brilliant online ordering and wrapping system which has saved my birthday bacon more than once! They're so friendly and helpful!
Thanks Natalie for answering our questions and we look forward to seeing all of your creations evolving over the coming years!
If you'd like to work with Natalie on anew project drop us a line on this link.