The Easter Bunny has been kidnapped by DEMONS! But don't worry... Helly, our young demon friend (not fiend) comes to the rescue! What could possibly go wrong?
Chris Garbutt writes and illustrates this hell-arious comic strip for Rebellion's revival of the legendary MONSTER FUN comic. The publishers of 2000 AD relaunched the comic as a one-off Halloween Special last year to great acclaim and now Monster Fun will be published every two months.
The Easter Special is the first issue of the new comic and is packed full of laughter, mischief and mayhem. Inside Britain's kookiest anthology young readers will find the spook-tacular antics of characters such as Frankie Stein, Kid Kong, Draculass, Steel Commando, The Leopard from Lime Street and, of course, Hell's Angel! Plus fun activities, puzzles, and prizes to be won in every issue.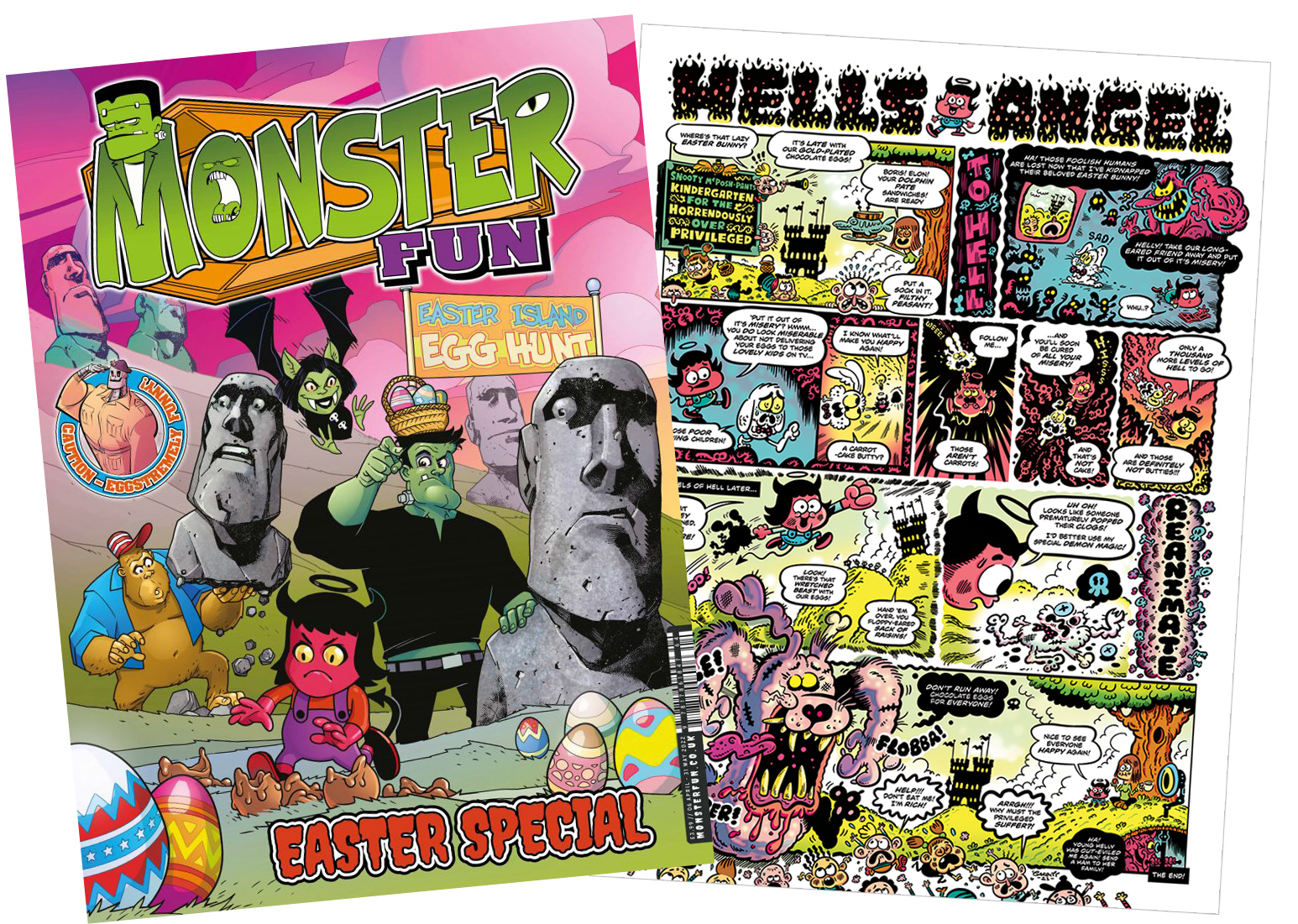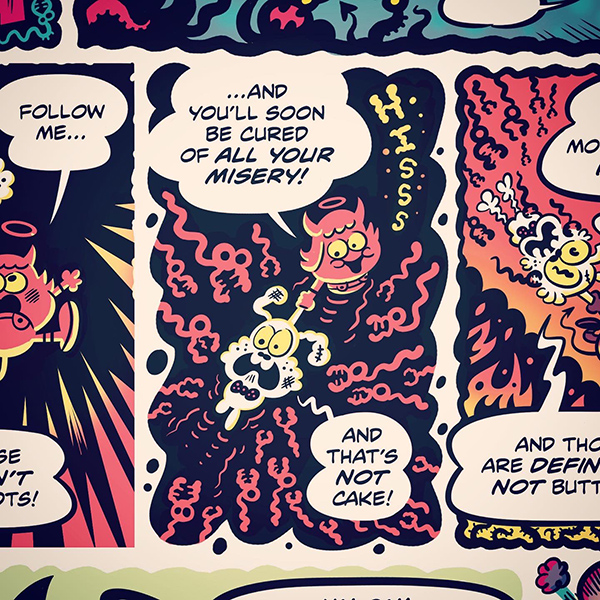 You can see Chris' introduction to Helly in Hell's Angel, She's a Lovely Little Devil in the Halloween Special HERE.
You can subscribe to Monster Fun and never miss a copy HERE!