Get ready to power up and do some serious boss bashing with the latest Super Rabbit Boy adventure by Thomas Flintham. Super Cheat Codes and Secret Modes is OUT NOW published by Scholastic and takes its position not only on the shelf at your local bookstore but also on USA Today's best-seller list!
Super Rabbit Boy is super in so many ways, super readable, super-accessible, super-inclusive and super-cool, boosting reading confidence and stamina and nurturing a lifelong love of reading. This series is part of Scholastic's early chapter book line, aimed at newly independent readers. With easy-to-read text, high-interest content, fast-paced plots, and illustrations on every page.
Let's find out a bit more about Super Rabbit Boy and his 11th epic adventure, When Sunny finds a list of cheat codes for his game, Animal Land gets turned topsy-turvy! With new weird and wonderful powers and effects, Super Rabbit Boy finds his latest adventure filled with easy modes, hard modes, and secret levels. It's more fun than ever... until the game starts to glitch! Can Super Rabbit Boy make his way through the madness and still save the day? Thomas Flintham's incredible full-colour illustrations on every page brings energy and fun to this action-packed series!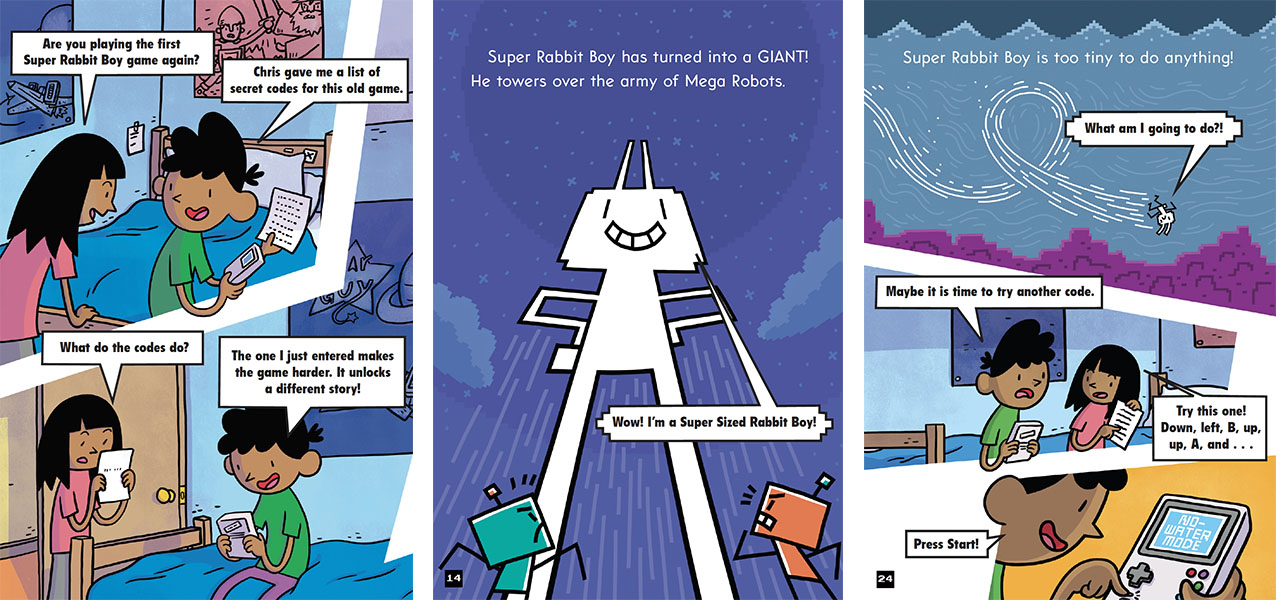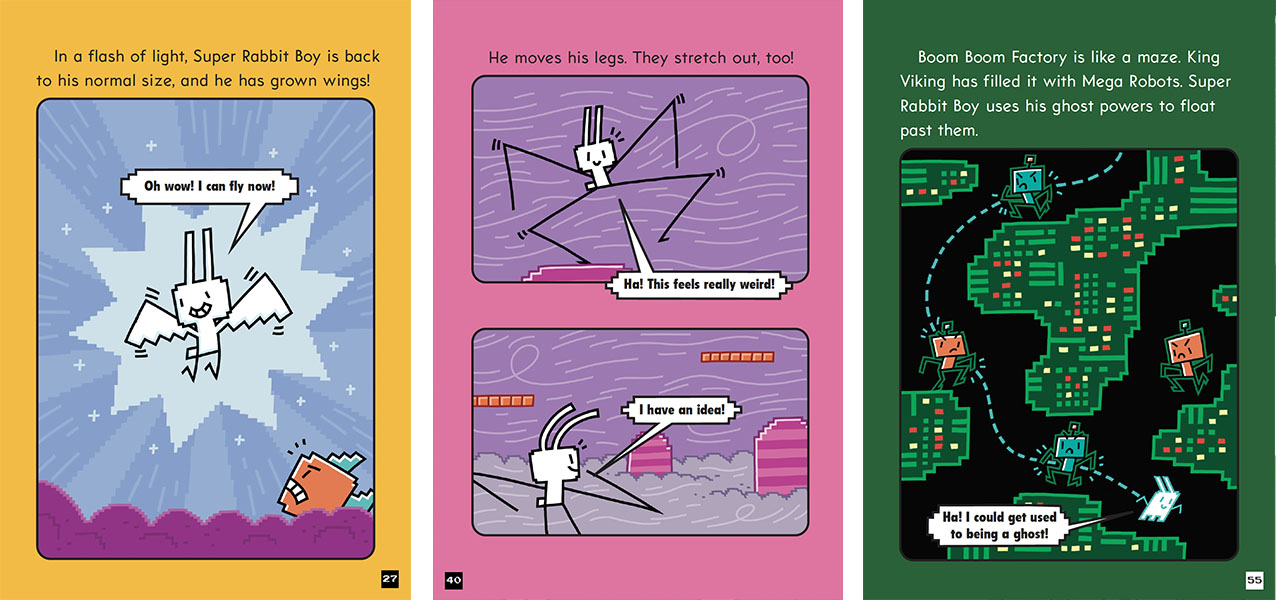 You can find out more about this action-packed series over on Thomas's website HERE and you can place an order for your very own copy HERE (or more favourably via your lovely local Indy bookshop!)
Thomas creates his work digitally using a Wacom Cintiq tablet, he enjoys tapping into his vast imagination and drawing upon his hobbies including gaming and comics to inspire his storytelling. His bold line work, authentic gaming references, imaginative page layouts and vivid colour pallet immediately grab the reader's attention providing them with an immersive and enjoyable reading experience.
Now take a moment to view Thomas's amazing online portfolio by clicking HERE and Thomas can also be found on Instagram and Twitter where he shares sneak peeks, animations, hot off the press news and behind the scenes insights.