Pack your fish finger sandwiches, buckle up, and embark on a mildly perilous journey to the great pyramids in Mr Penguin and the Tomb of Doom published by Hodder Children's Books and hitting the shelves on the 2nd September.
We have the most dreadful news…Dun-dun-duuuuhhhhh …*dramatic pause* ... Mr Penguin's dear friend Edith has been KIDNAPPED!
Mr Penguin, with his trusty arachnid sidekick Colin in tow, must courageously tackle, not one, not two, BUT three death defying and almost impossible tasks to secure her freedom.
Mr Penguin and the Tomb of Doom is the fourth hilarious romp in Alex T. Smith's best-selling Mr Penguin series. The fastidious degree of background research behind each of Alex's books is evident in his attention to detail which makes for a truly immersive and authentic reading experience. These beautifully designed stories take chapter books for newly independent readers to a new level, with stunning illustrations, art deco chapter openers and hilarious vignettes through-out.
'Addictive slapstick' – Guardian on The Mr Penguin series

'The perfect introduction to mystery stories' - Scotsman on The Mr Penguin series
Here is a small selection of our most favourite illustrations from Mr Penguin and the Tomb of Doom.
See more fantastic illustrations from the book on Alex's portfolio.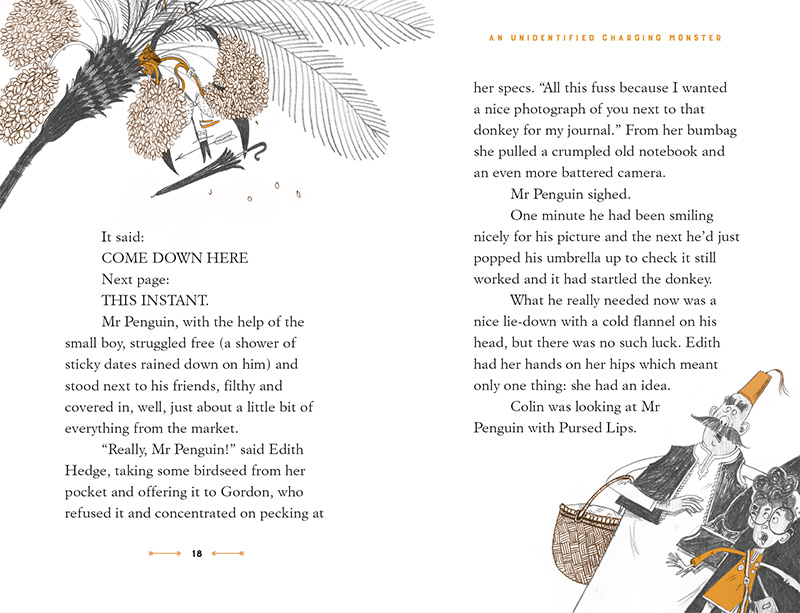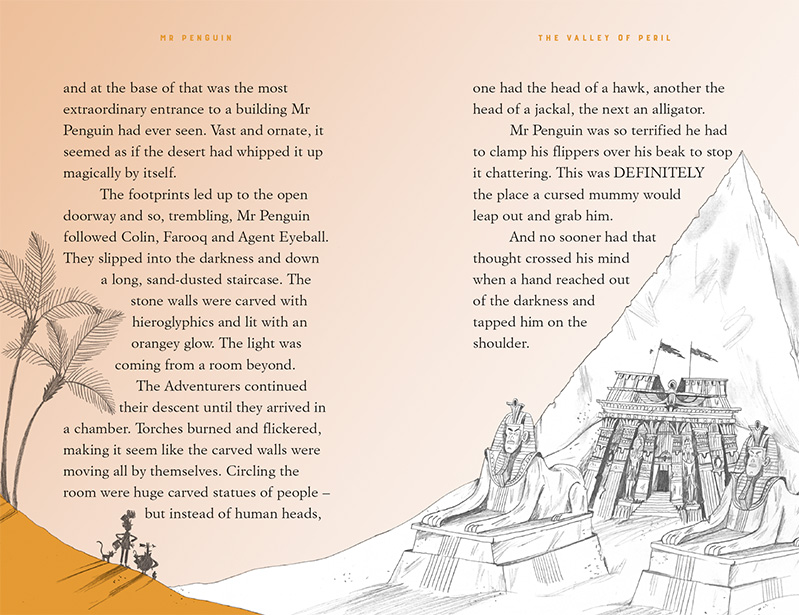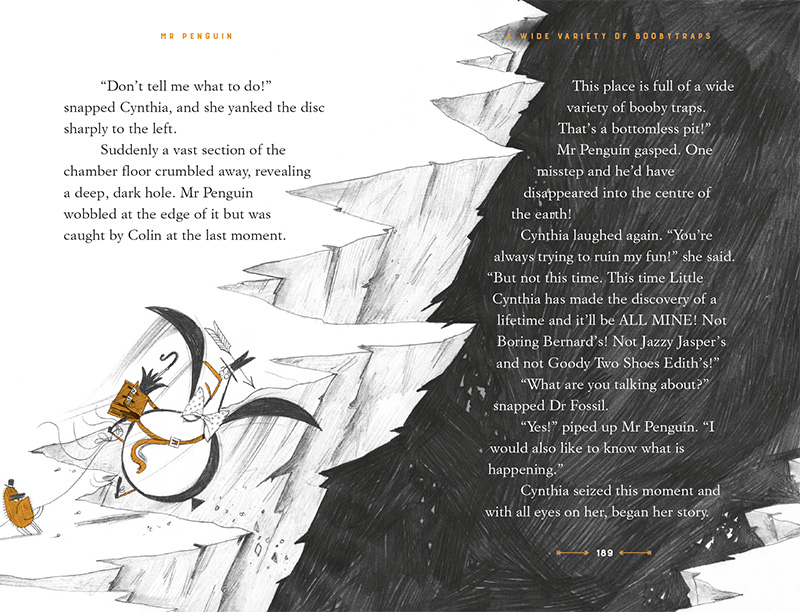 Alex is a multi-award-winning creative whose unique and comedic illustrations have become instantly recognisable. With his limitless imagination, slap stick sense of humour and inimitable talent for character creation his books have become firm go-to favourites with parents, teachers, librarians, book worms, and booksellers alike. Alex's best-selling Claude series became an instant hit when he took to the small screen for his very own animated series on Disney Junior which has also deservedly won a clutch of awards.
For abundant hilarity and heaps of sneak peeks be sure to follow Alex on Twitter, we would also love you to take a moment to visit his wonderful online portfolio HERE.
For more information regarding collaborating with Alex please email info@arenaillustration.com