Castle in the Air by Diana Wynne Jones
This sumptuous new offering from the Folio Society is set to whisk readers off on a magical adventure, with illustrations throughout by hugely talented Arena artist Marie-Alice Harel.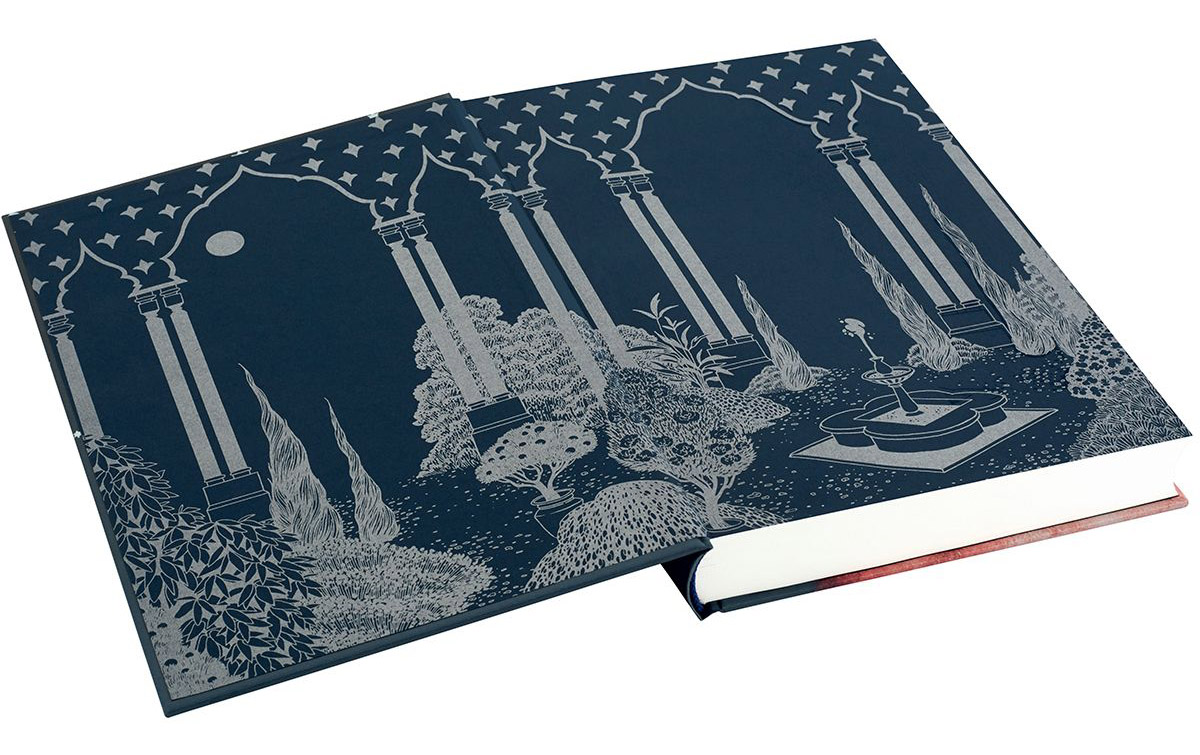 This beautiful edition of Castle in the Air is the sequel to Diana Wynne Jones's perennial classic Howl's Moving Castle. Emerging from a lavish slip case is a stunning gift book encapsulating magic and adventure with a generous offering of full colour illustrations and beautifully themed vignettes and chapter headers. Star speckled midnight skies, heat drenched desert scenes and stunning delicate characterisations make this a real treasure in all senses.
You can see Marie-Alice's work for the prequel, Howl's Moving Castle HERE.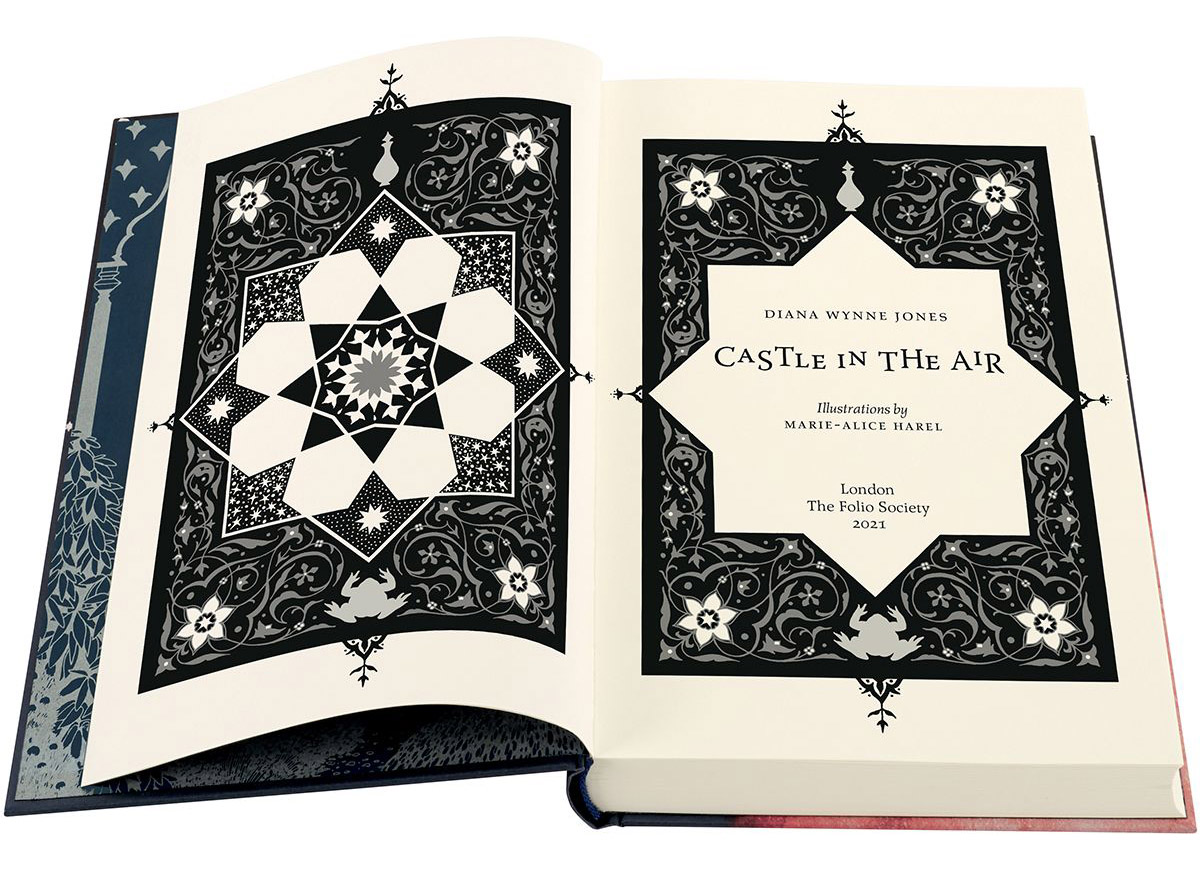 Abdullah the carpet seller is prophesied to become a great man, but it all seems like so much hot air until a temperamental magic carpet causes him to cross paths with a beautiful princess called Flower-in-the-Night. When his true love is whisked away by a powerful djinn, suspicion falls on Abdullah and his quiet life is unceremoniously upended. Can he find her before the furious Sultan catches up with him? Will a grumpy genie and a soldier of dubious morals help or hinder his progress? And what will happen when he becomes involved in the affairs of a certain Royal Wizard? The answers lie in a mysterious floating castle, where Abdullah will find courage, his heart's desire and more princesses than you can shake a tiara at.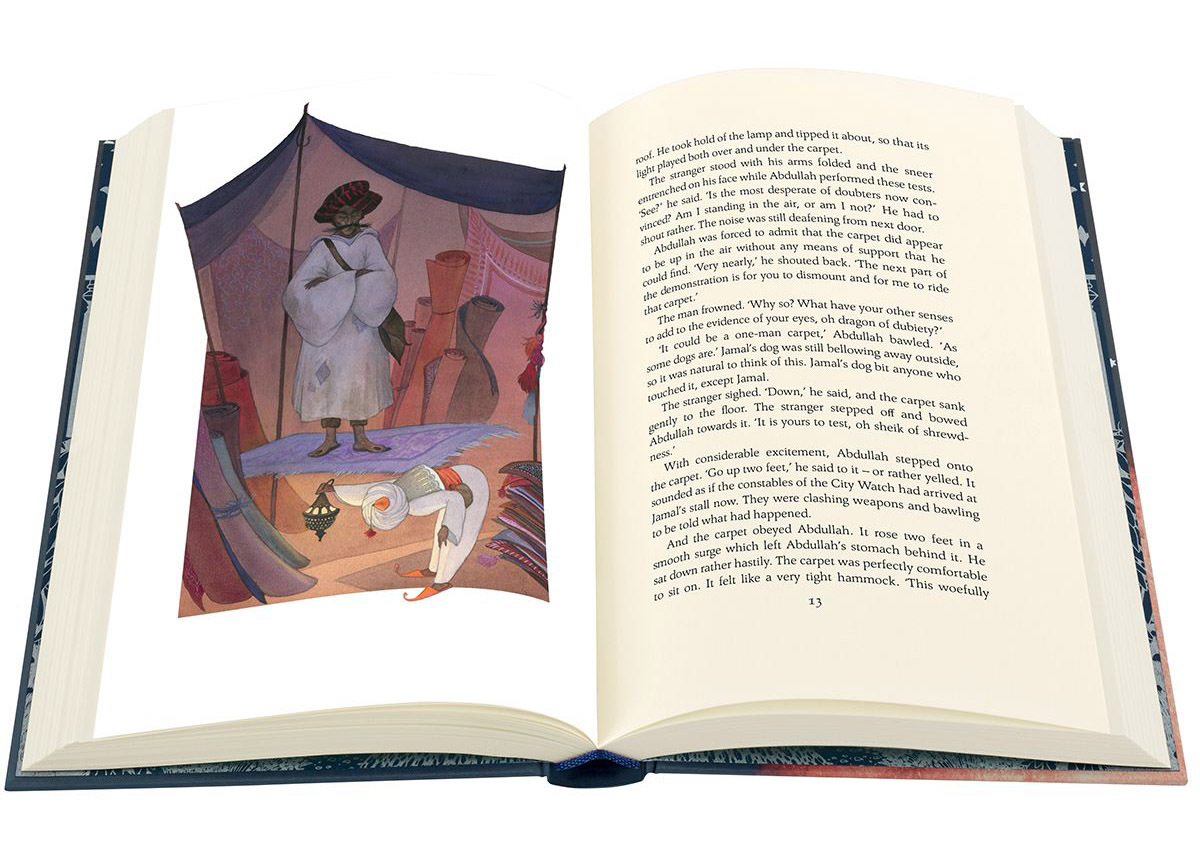 Marie-Alice's ethereal watercolours have won her accolades and awards world-wide, you can view her complete portfolio on our website. You can find Marie-Alice on Instagram and Twitter and for more information regarding working with her in the future please email info@arenaillustration.com