Illustrated by Levi Pinfold these stunning new house editions.
We thought we'd share some of the secrets of illustrating these amazing new editions. Working with the Harry Potter experts at Bloomsbury Levi creates these beautiful images based on their intensive research and inside knowledge of the text.

When Levi designs the main crest for the cover of these books the first ideas come from Bloomsbury, in this case, the phoenix, Faulks itself would feature as the main central image, as this is the fifth book in the series, the crest design has to fit a natural progression of the style that's been set in the previous editions but different and new. Levi chose a new hexagonal shape to hold the phoenix surrounded by flames to represent its regeneration with a border decoration that changes to suit each house.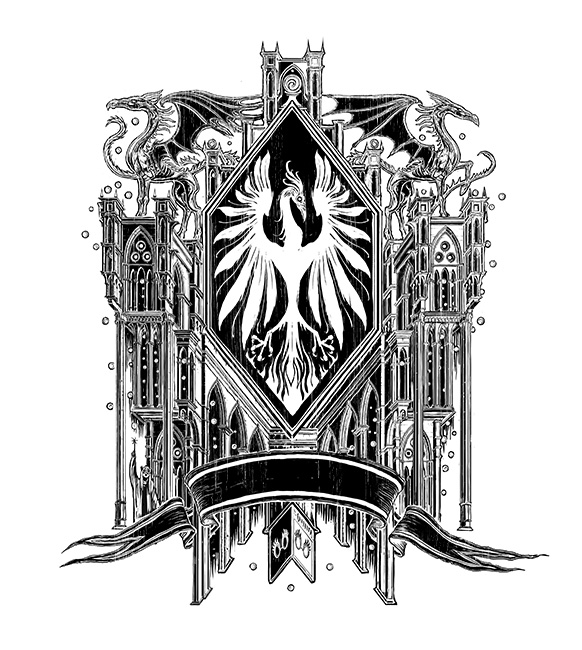 The Ravenclaw cover design shows the Hall of Prophecy in the Ministry of Magic, described in the text as high as a church, filled with towering shelves covered with glimmering glass orbs. It also features Thestrals, described as fleshless with black coats clinging to their skeletons and dragon-like heads.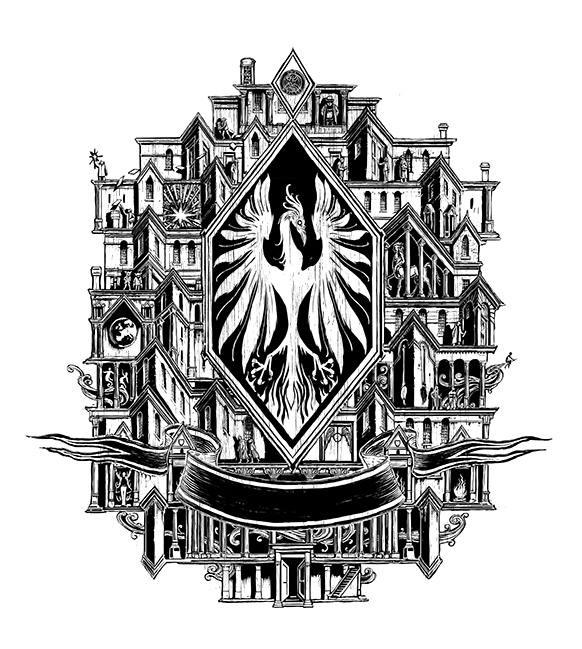 The Hufflepuff crest shows the Ministry of Magic representing justice and fairness which are important Hufflepuff qualities. It includes the red telephone box at the top which is the entrance to the many different floors of the ministry.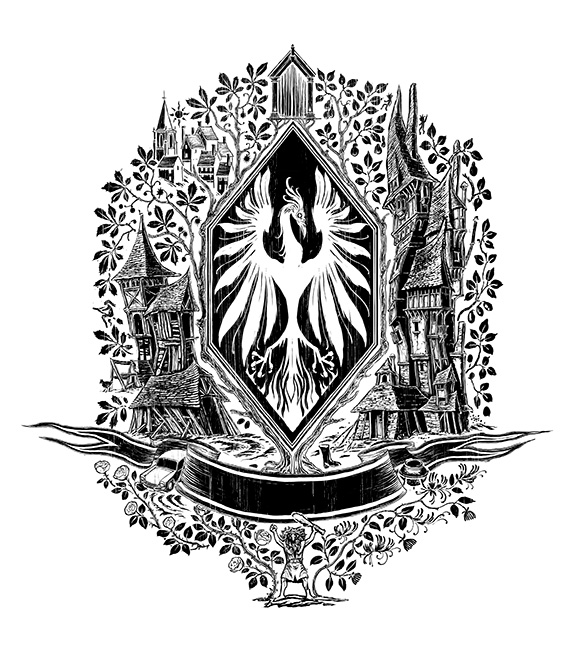 Gryffindor shows the Weasley's family home… 'The Burrow, several stories high and so crooked it looks as if it's held up by magic alone.' The border also has Grawp, Hagrid's giant half brother.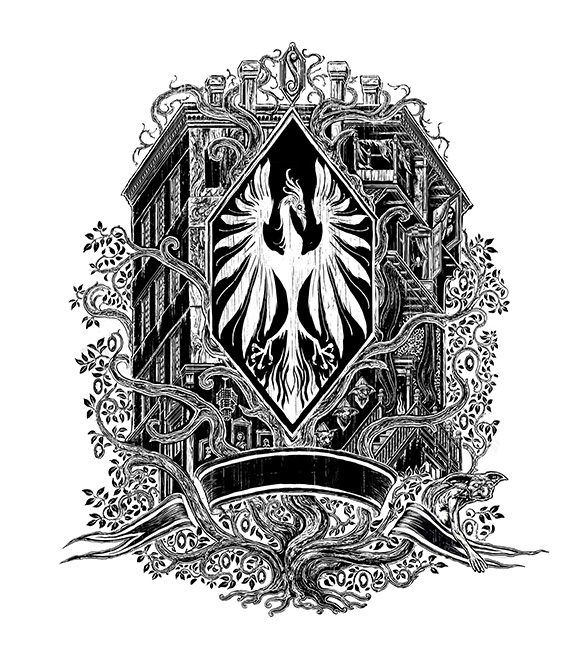 Slytherin shows Grimald Place, the Black's family ancestral home.  A traditional London townhouse, showing the exterior and the interior with the Black family tree interwoven between the two. Creature, the house elf is shown emerging from the foliage.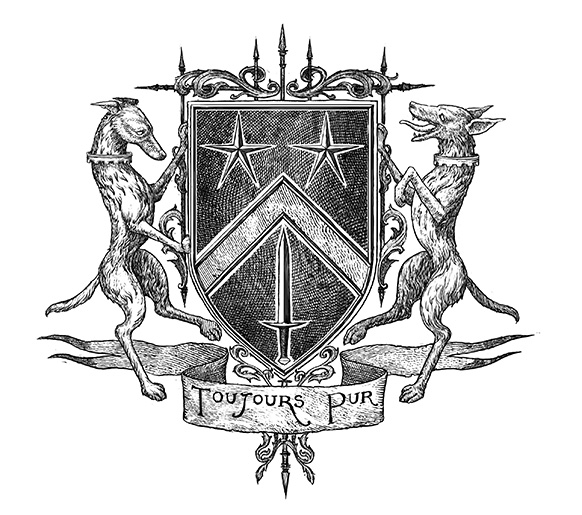 This is Levi's design for the black Family Crest and as a very special treat, a glimpse of one of the newly created characters Sirius Black, who appears in the interior of the Slytherin edition and between you and me looks a little like a self-portrait!