It's time to open the gates of a magical prehistoric world … we have a GIGANTOSAURUS!
Tether your tiny dinos and get ready for an action-packed adventure with Mazu, Rocky Bill and Tiny as they make their debut on Tiny Pop TV.
CyberGroup Studios have created the animated TV series based on Jonny Duddle's best-selling picture book Gigantosaurus….. A Jurassic romp sure to draw in a whole hoard of small palaeontologists and eager explorers. With each episode following the gang of tiny dinos on a new seat gripping adventure it's a delight to see Jonny's original picture book characters brought to life on the small screen.
It sounds almost implausible but from a brief career climbing the rigging of a real life pirate ship to teaching art in the Kalahari Desert, Jonny Duddle has now settled into a relatively peaceful career as an award-winning author and illustrator. He lives in rural North Wales with his wife, daughters and a very excitable dog.
With a background in the computer games industry and his concept work featuring in Aardman's Oscar nominated animation The Pirates! Jonny has an unrivaled skill for creating and developing unique characters. Using a combination of pencil and digital techniques he skillfully creates the inhabitants of his wonderful imaginary worlds.
Aside from numerous best-selling picture books Jonny's work has adorned the covers of the prestigious children's editions of the Harry Potter series by J.K. Rowling, showcasing again his broad commercial appeal.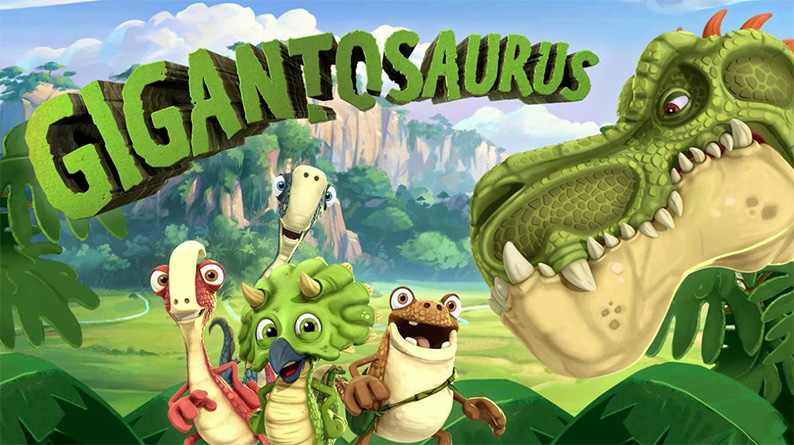 Here's a sneaky peek at some of the series tie-in publications set to hit the shelves alongside this wonderful fun packed animated series.
The Story of Gigantosaurus
Welcome to the Cretaceous world! Mazu, Rocky, Bill and Tiny are four young dino friends who love going on adventures. But they share their world with the biggest, hungriest and most fearsome dinosaur that ever lived – GIGANTOSAURUS. The friends want to find out more about him, so they decide to go Giganto hunting.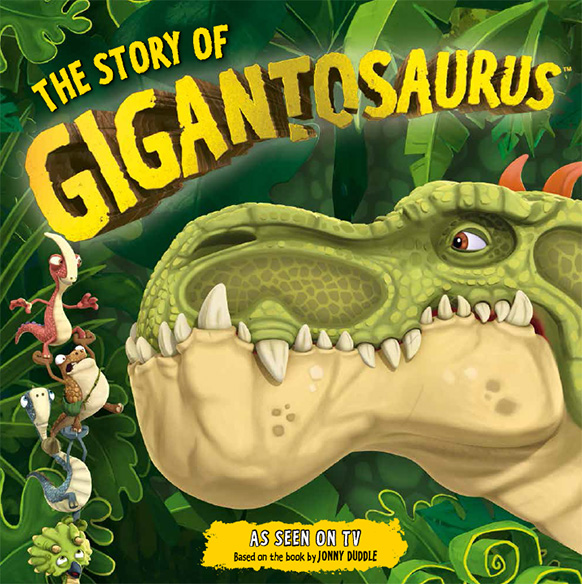 Watch the episodes and read the stories…
Gigantosaurus The Lost Egg
Rocky has stumbled across a lost egg. His friends want to find out who it belongs to but Rocky is way too tough to care about a silly egg. Can the toughest of dinosaurs be gentle sometimes too?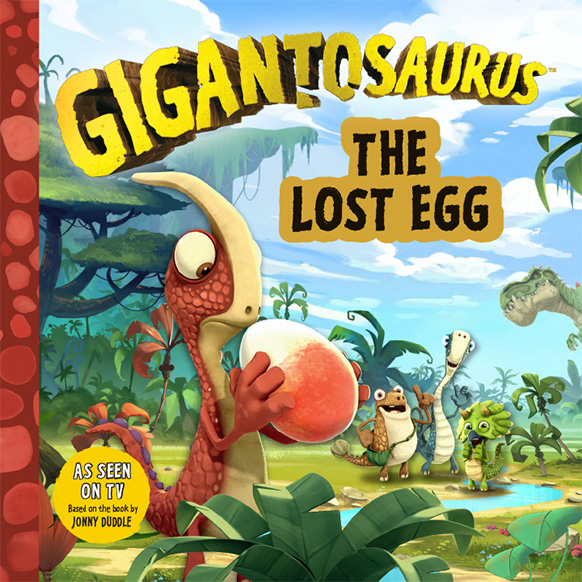 Gigantosaurus Don't Cave In
Tiny, Mazu, Rocky and Bill are trapped inside a dark cave, home to the terrifying Shriekasaurus. Will the littlest dinosaur be brave enough to find a way out?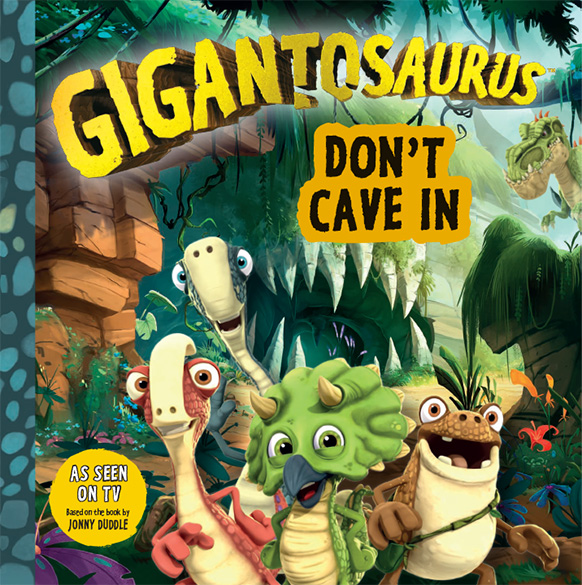 Gigantosaurus TV showing on the big screen in October last year at Brand Licensing Europe held at Excel Exhibition Centre in London. CyberGroup were meeting business partners from around the world to showcase the licensing opportunities for the Gigantosaurus brand and Jonny was guest of honour.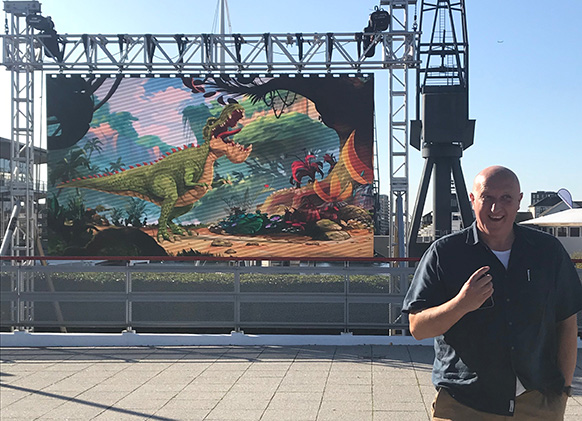 For heaps of fun Gigantosaurus activities for kids please click HERE, if you share your creations online be sure to tag us @arenatweet we'd love to see your work.
You can follow Jonny Duddle on Instagram and Twitter or view his full online portfolio HERE, for more information about working with Jonny please email info@arenaillustration.com
You can watch Gigantosaurus! on Tiny Pop at 7.30am & 4pm and weekends from 1.30pm on Freeview 207, Sky 617, Virgin 737 & Freesat 605.