Alex T Smith's beloved Claude whizzes from the page to the small screen and back to the page in the latest tie-in to his TV adventures. Since hitting our televisions on Disney Junior and ITVBe. Claude, Sir Bobblysock and the good folk of Pawhaven have absolutely captured the hearts of the nation. Hachette Children's Books are proud to present… Claude Comic Capers, out now and available to purchase from your favourite online book shop.
Claude Comic Capers is a brand new format for Claude fans, a series of four comic strip stories taken from episodes from the Claude television series based on Alex T Smith's original books.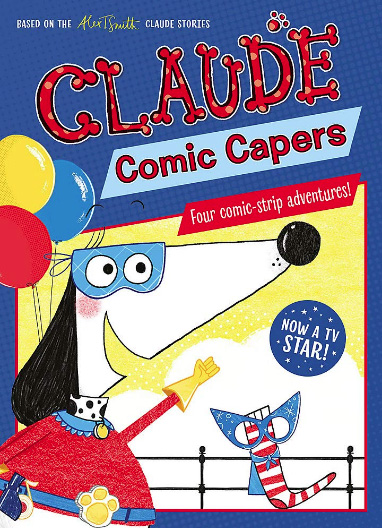 Meet the community of Claude's hometown of Pawhaven, including bonkers Lord Turrett, sneaky Denzel Pedal and everyone's favourite leotard-clad mover and shaker Miss Highkick Spin as you join Claude and Sir Bobbly sock in four hilarious adventures. Alex has an unparalleled talent for creating complex, completely eccentric and totally engaging characters with a multileveled comedic appeal to adults and children alike.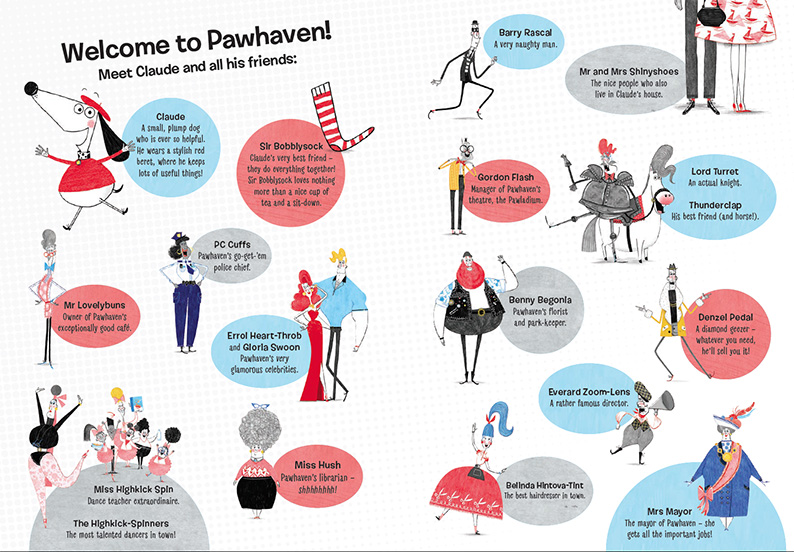 Claude Comic Capers opens with Claude head to toe in superhero attire in Superpaw, set to save the day with his superhero pals. Superpaw is swiftly followed by some high drama and crime solving in the second story, Drama on the Pawhaven Express. In the next tale, Nurse Claude, with emergencies at every turn, Claude is quick to whip out his watch brooch and stethoscope as he works on his bedside manner, and in the final strip we join him pounding the pavements of Pawhaven in PC Claude.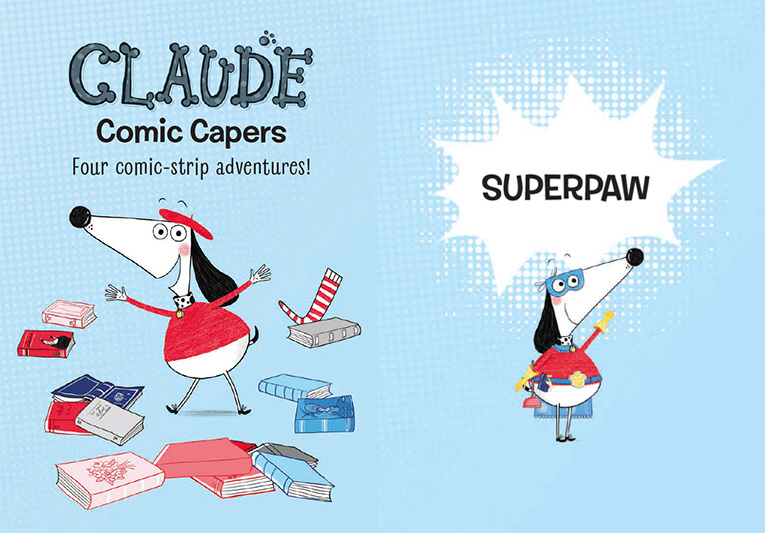 Each story is cleverly adapted to an easy-to-read beautifully designed comic strip format with the addition of a few cleverly selected colours to add to the familiar red, black and white Claude aesthetic.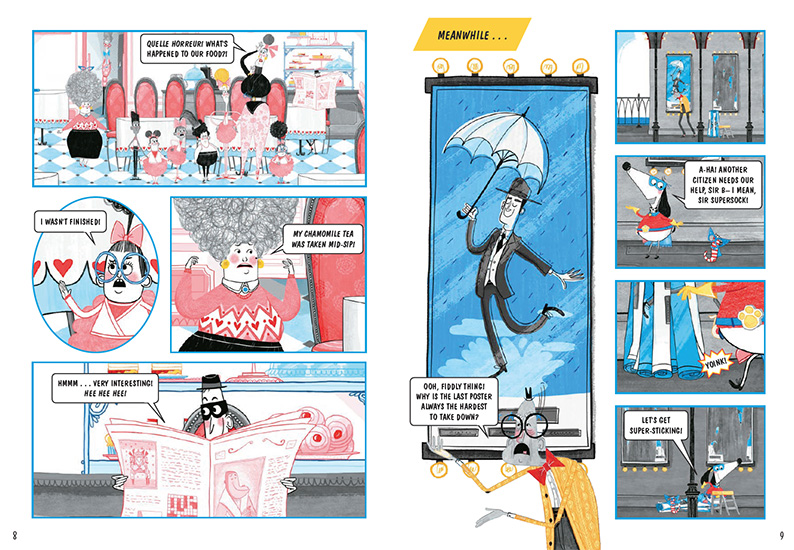 There is no doubt these bite sized adventures and their irresistible appeal will lead new Claude fans on to Alex T Smith's original Claude adventures and beyond. We are so proud of Claude and Alex's stratospheric success in recent years and it is all down to Alex's incredible humorous and unique storytelling and ability to commit his marvellous comic character creations to the page.  
Praise for Alex T. Smith's Claude series:
'Illustrated with humour and elegance' The Times
'With quirky illustrations and plenty of humour' Metro
Follow Alex at alextsmith.com and on Twitter: @Alex_T_Smith you can also view Alex's online portfolio HERE
If you would like to work with Alex please email info@arenaillustration.com