With the chilly whispers of winter in the air we are thrilled to present to you  a stunning picture book with words and illustrations by Kristyna Litten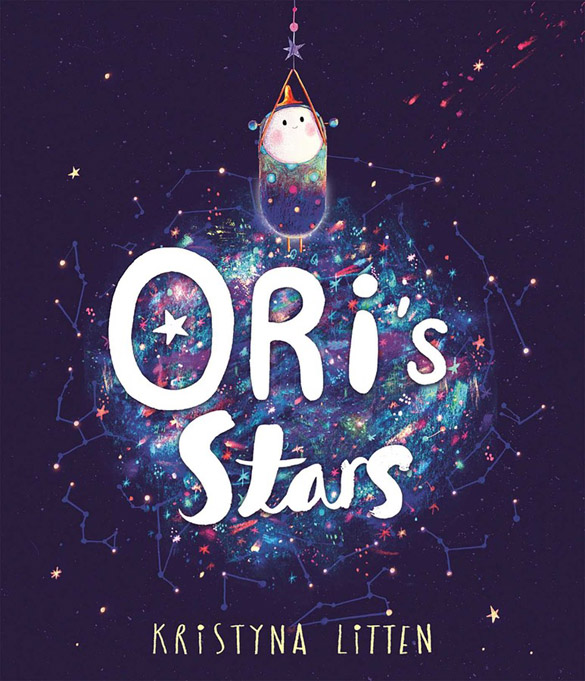 For younger readers and those seeking a little magic and wonderment, Ori's Stars written and illustrated by Kristyna Litten and published by Simon and Schuster. It's iridescent cover bristling with twinkling stars has promise of magic and certainly delivers in bucket loads. Kristyna's charming main character Ori feels overwhelmed with loneliness out in big dark space, but she happens upon a star providing her with a comforting light, then another and another. Then by chance Ori discovers a creature just like her and together they create more stars and the embers of their friendship ignite and spread to others providing a warming, comforting and affirming tale about friendship.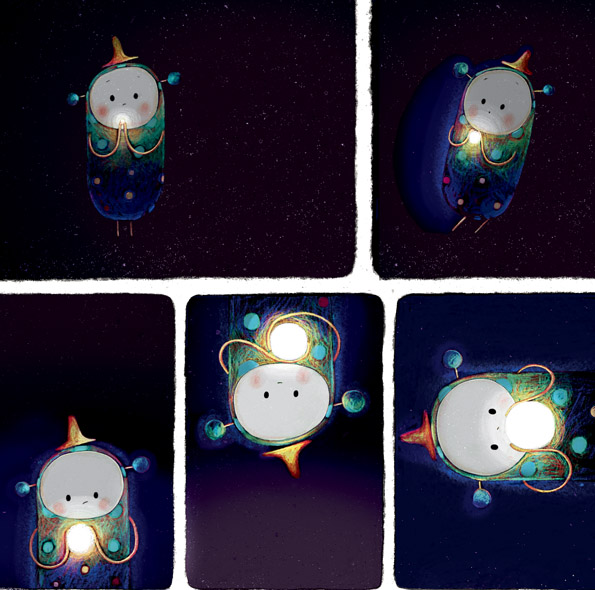 Kristyna has created an adorable and unique cast of characters for this story, each with huge appeal, they buzz and whizz across the pages like shooting stars and her clever use of the space on the page to depict space and loneliness in contrast to light and love makes this a truly atmospheric and immersive read.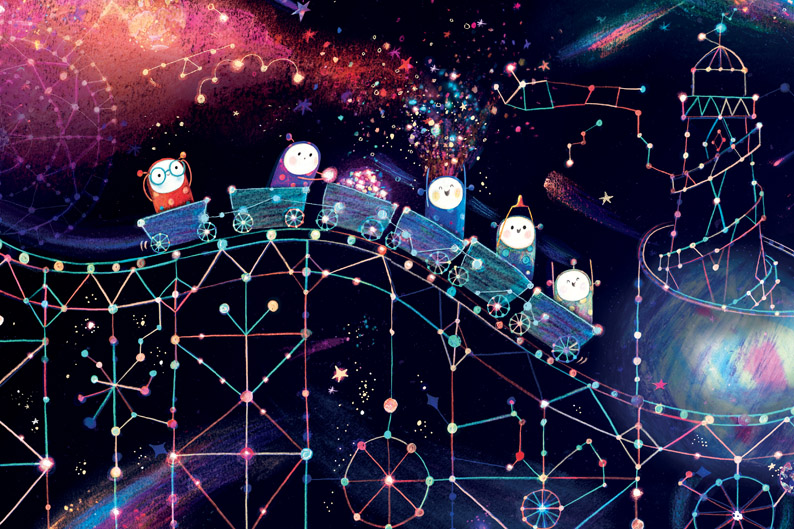 You can follow Kristyna on Twitter and you can also view her fabulous online portfolio HERE