On the 7th March we will be wishing Little Badman and the Invasion of the Killer Aunties a BIG Happy Book Birthday. This anarchic chapter book written by Humza Arshad and Henry White and illustrated by our very own Aleksei Bitskoff is published by Penguin Books and will have independent readers rolling on the floor with laughter.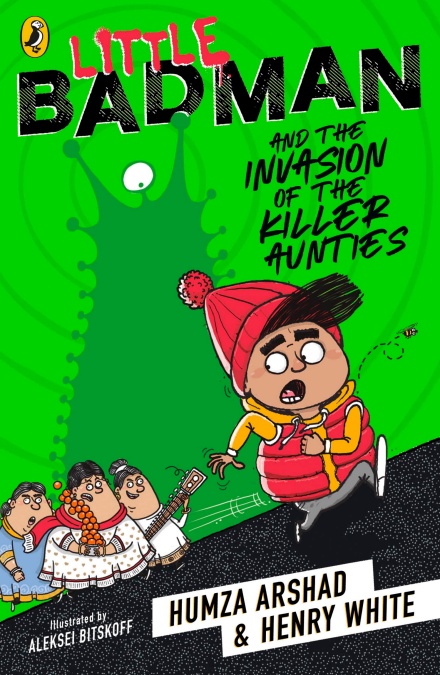 It's all going a bit Twilight Zone in the little town of Eggington as Humza Khan (possibly the world's greatest eleven year old rapper) finds himself in the midst of a series of strange events as his teachers start to disappear only to be replaced by suspicious aunties !!! When they start to mess with his music, Humza has to get to the bottom of what's going on. With the help of his friends Umer and Wendy, Humza must hunt for the truth. Can he stop the aunties before they carry out their evil plan?
Little Badman is a cheeky fast-paced adventure story beautifully written by quick witted comedian Humza Asrshad and Channel 4 New Comedy Writer's Award Winner Henry White. This book is littered with Aleksei's hilarious line drawings truly bringing the crazy cast of characters to life. From strange wonky eyed aunties to fist bumping pussy cats this laugh out loud read will have children and adults alike weeping with uncontrollable laughter.
Grab a copy of Little Badman HERE or read an extract HERE
Follow Aleksei on Instagram and Twitter and view his portfolio HERE 
Here for your delectation and delight are a selection of some our favourite Little Badman illustrations.