Fabio the World's Greatest Flamingo Detective written by Laura James and beautifully illustrated by Emily Fox publishes with Bloomsbury on the 8th March.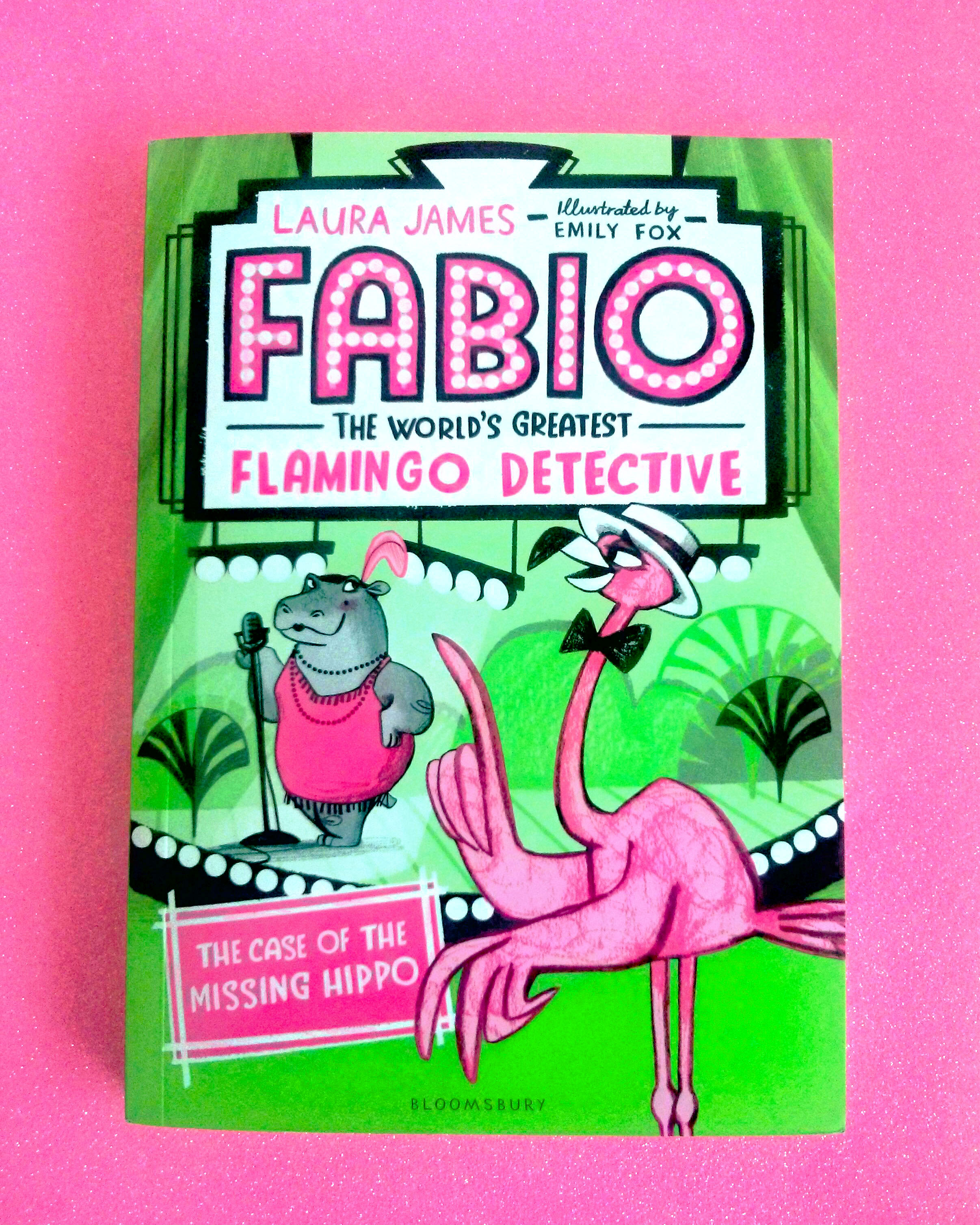 Don some shades there's a new detective in town, not just any old detective, move over Quincy, take a side step Miss Marple, the worlds greatest Flamingo detective has arrived and he is FAB-U-LOUS!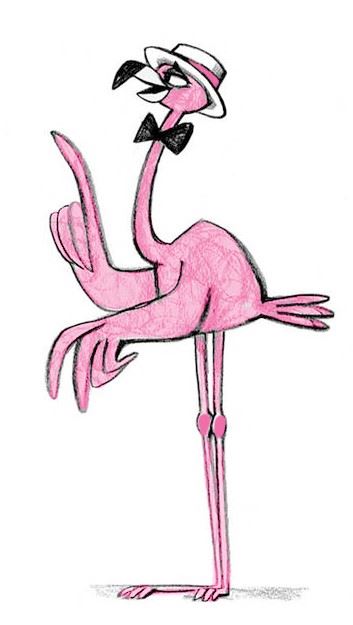 Fabio is a tricolour triumph so pour yourself a glass on pink lemonade and enter the zany streets of a small town on the banks of Lake Laloozee with Fabio the detective and his giraffe associate Gilbert.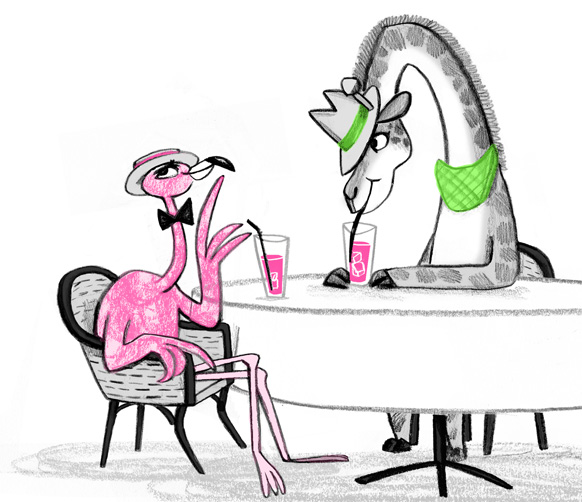 Hotel Royale are hosting a magnificent talent show but there's trouble afoot as the shows star turn an elegant jazz singing hippo named Julia mysteriously goes missing. Fabio and Gilbert pop their thinking caps on and get straight on the case.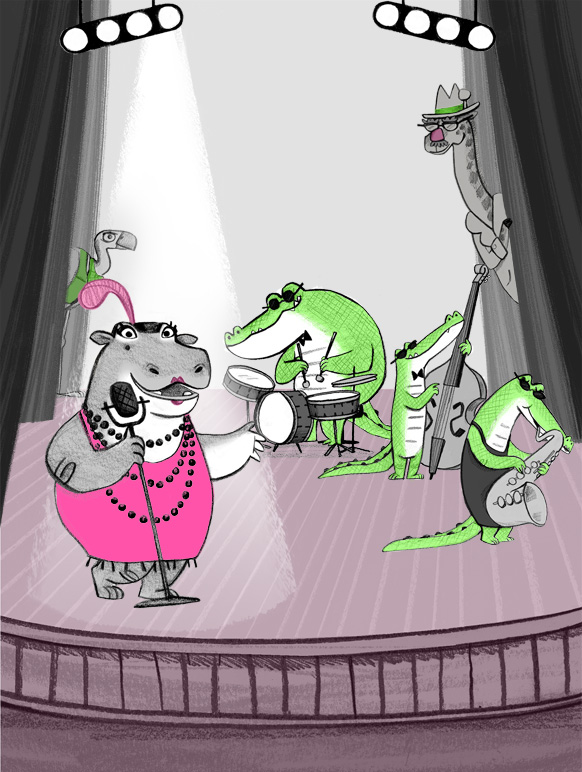 Middle grade illustrated fiction never looked so zingy as Emily's wonderful characterful illustrations are picked out in eye-popping shades of neon green and vibrant pink. The first in a new series Fabio will undoubtedly have budding detectives and animal lovers hooked from page one.
BEHIND THE SCENES
Sketch book sneak peek: Every book project starts with a huge amount of prep work in sketch books…
Character creation: There are a whole cast of critters in book one, each had to be carefully crafted to reflect their individual characters.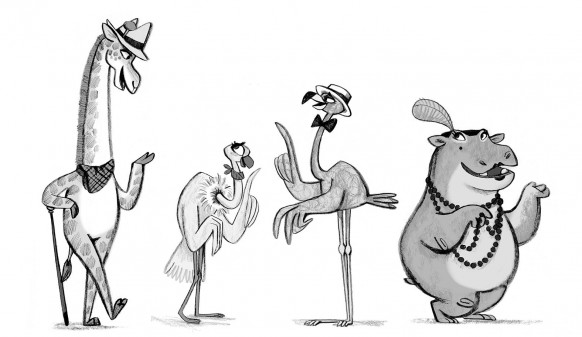 Cover design: A huge amount of thought and care goes into creating the perfect cover to grab a readers attention, here is a small insight into Emily's process for Fabio…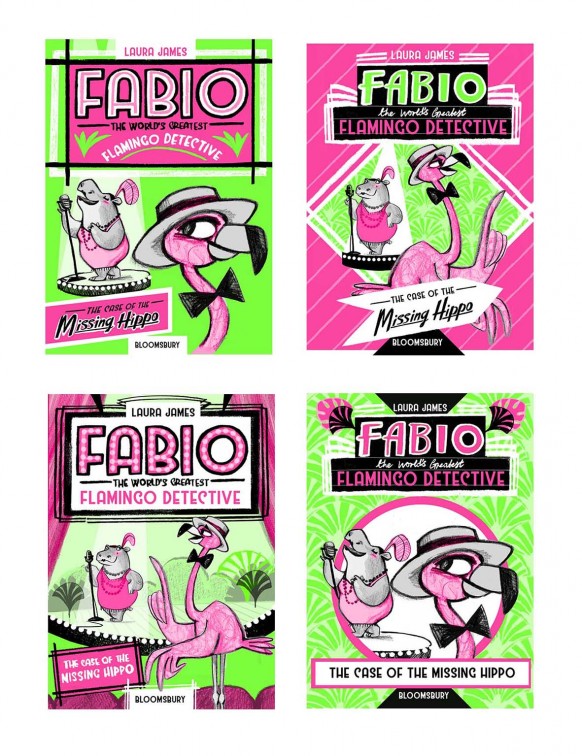 SPOTLIGHT INTERVIEW:
Given 5 minutes centre stage what would your special skill be in a talent show?
I think my special skill would be sketching random things from memory. In fact, this actually ends up happening in a lot of school and library visits. I've drawn many strange things on flip charts!
Are there any funny illustrative details we should look out for in Fabio?
The animals of Laloozee love to drink pink lemonade, and I found I had to draw a lot of it in this book… I think there are 21 glasses altogether.
Does drawing giraffes present some of the same challenges as that of drawing horses?
I don't think drawing Gilbert the giraffe was quite as challenging as drawing a horse, for one thing he walks around on two legs like a human. I think capturing how animals move on all fours is the real challenge.
You can find out more about Emily's illustration work here, you can also find her on Instagram and Twitter or visit her fabulous website http://www.emilyafox.co.uk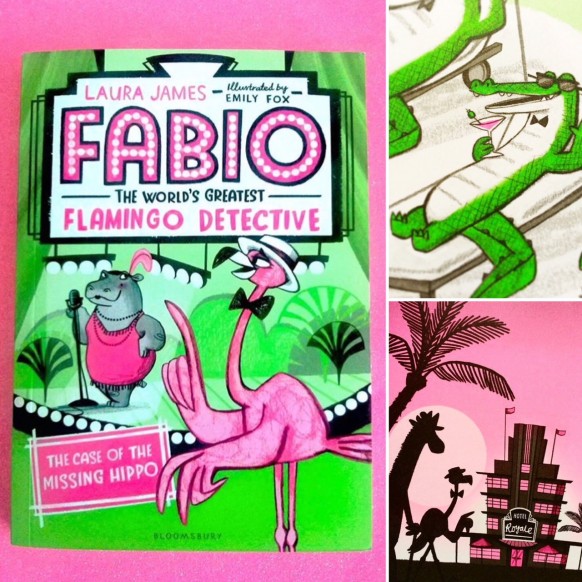 Behind the scenes:Check out this amazing process video!
Looking for some rainy day entertainment? Download your FREE Fabio activity pack HERE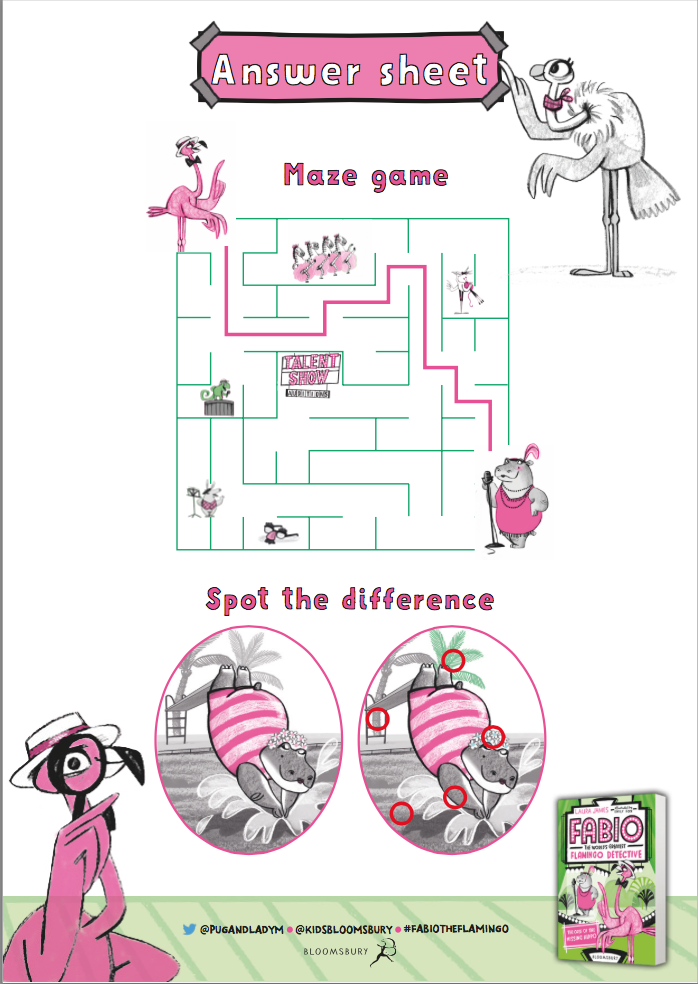 If you read and love Fabio don't forget to tweet us with #FabioFlamingo