Thomas Flintham and Pamela Butchart, winners of the Blue Peter Best Story Award, are back with their new book The Phantom Lollipop Man! published by Nosy Crow in February.
The story is written in Pamela's witty style from the children's point of view and is full of hilarious laugh out loud moments of utter silliness.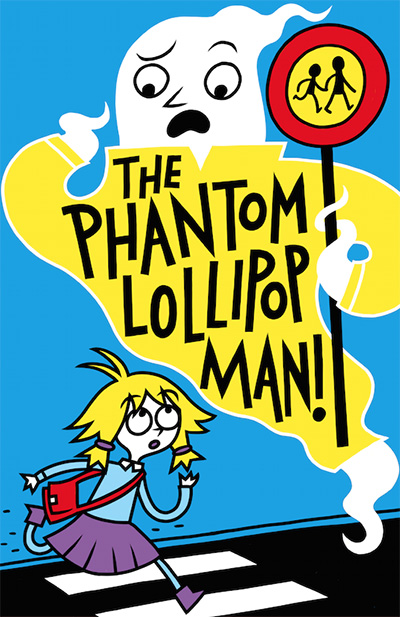 This new story is about Izzy and her friends who are surprised to discover that the lollipop man has disappeared and been replaced by Mabel a lollipop lady. They find out from the school office ladies that Jack had 'moved on', which must mean that he'd passed away, died, gone! There ensues a ghost hunt as the friends think that he's now a phantom stuck in limbo in the school, all the clues lead to this scary conclusion; the nebulous cloud, the strange unfinished business. Panic spreads through the playground. The lollipop man bursts in on a secret meeting in the den and the children finally find out that Jack was just retired but missed his old job at the school and he finds that the teachers and pupils missed him too and is pleased to come back, just part time.