The Tree is Neal Layton's latest picture book! It is home to a rabbits, squirrels and birds in hollows, dreys and nests. But what happens to the animals when a man and woman decide to cut it down and use it for their dream house? Can it be home to both the animals and the humans? A simple yet fun and distinctive picture book, with a strong environmental message about the importance of respecting animal habitats, by the award-winning Neal Layton.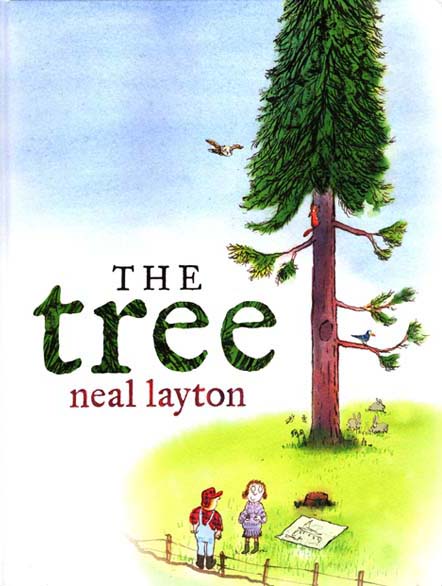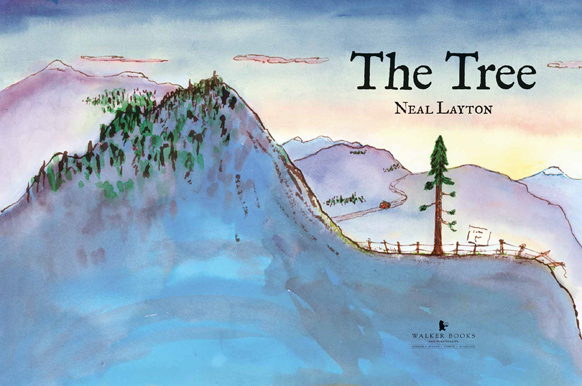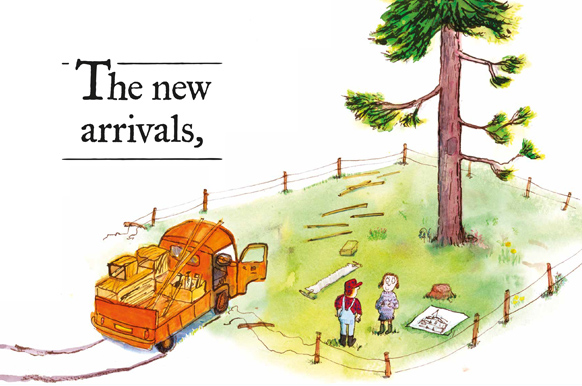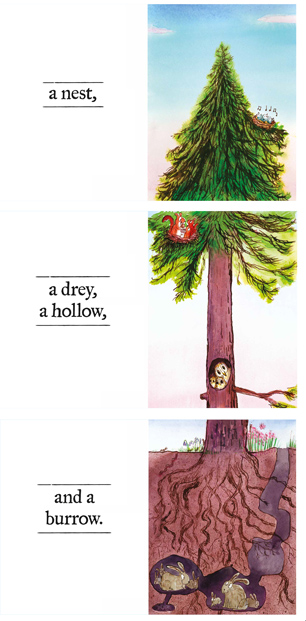 The Tree is published today by Walker Books.
Also don't forget to get yourself down to the London Radical Book Fair this Saturday! It opens at 12pm at Goldsmiths, where you can see Neal on the panel with specially selected authors and illustrators, talking about their books, winners will be announced at 5.15pm.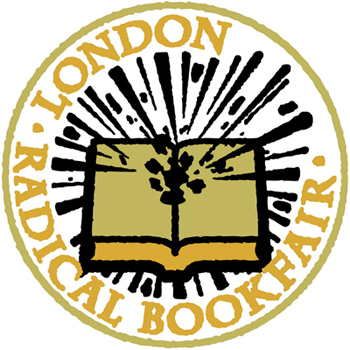 New York Times Review for The Tree
If Neal Layton were a bird, he'd be part of that genus that includes John Burningham and Quentin Blake, because it is with similar delight and abandon that he warbles and flits about his own branches. It's blue dawn as we glide toward the cozy conifer at the center of Layton's lovely new book, "The Tree." You likely don't yet hear the rumble of the pickup winding down the road, or the distant echo of Robert Burns's "The best-laid schemes o' mice an' men" bouncing off a purple yawn of mountains. And we still can't read the tilted sign next to the tree . . . until the sun has risen. "LAND FOR SALE." Layton arranges two squinty clouds and a frowning fence around his giant nose of a tree to let us know how to feel about this. But the sadness is fleeting, because we soon discover the lovable families who call this tree home. It's filled with googly-eyed rabbits, sheepish owls, eager squirrels and birdsong.
And then the pickup pulls up with its rumpled passengers, and their wooden crates, and their giant saw and their "wonderful plan" for a dream home of their own. When their sawing causes a bird's nest to fall, the newcomers stare thoughtfully at the chicks singing at their feet, much as Burns must have stared at that mouse's nest he turned up with his plow two centuries earlier, and which inspired his poem. But what follows aren't simply words of regret (or sympathy) about nature's vulnerability in the face of progress. "The Tree" turns out to be Layton's unapologetically hopeful plan for how mice and men (and bunnies and owls and squirrels and birds) might live happily together going forward.