The journey began in 2014, when Steve May landed his dream job to draw one of his favourite comic book heroes, Dennis the Menace. Six books later, and here we are at the end of an era, with Steve's final edition, The Diary of Dennis the Menace, The Great Escape.
"How on earth did this happen? I, Dennis, the world's biggest and best MENACE, am stuck in the world's softest school. They have napkin-folding and love poetry on the timetable. Posh Street School puts the 'bore' into 'boarding'! I've got to get out of here!!! But how can I escape when I can't even talk to my fellow MENACES back on Bash Street?"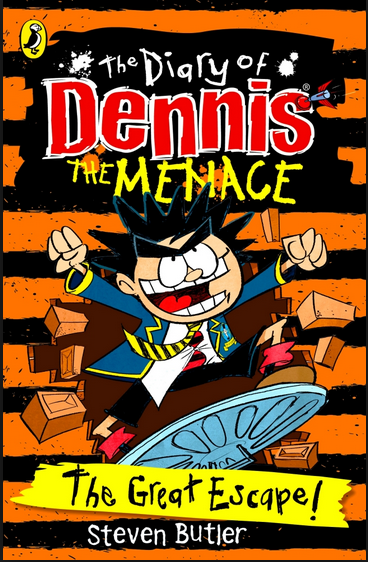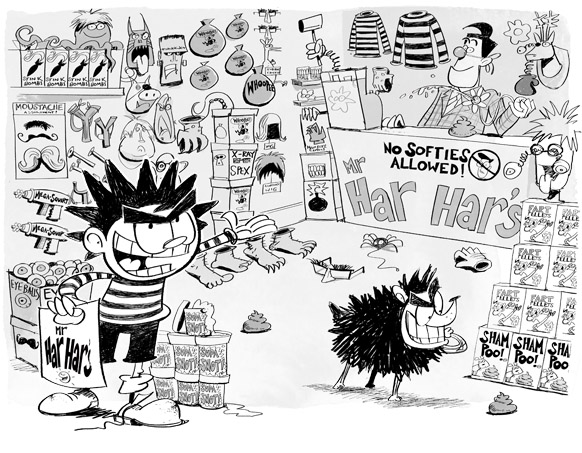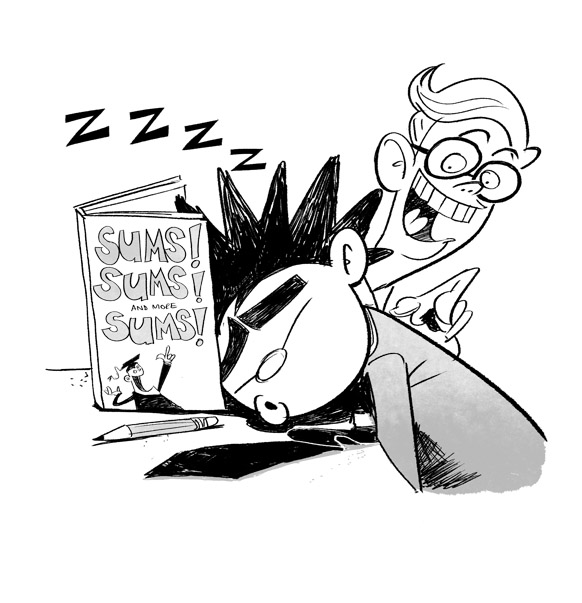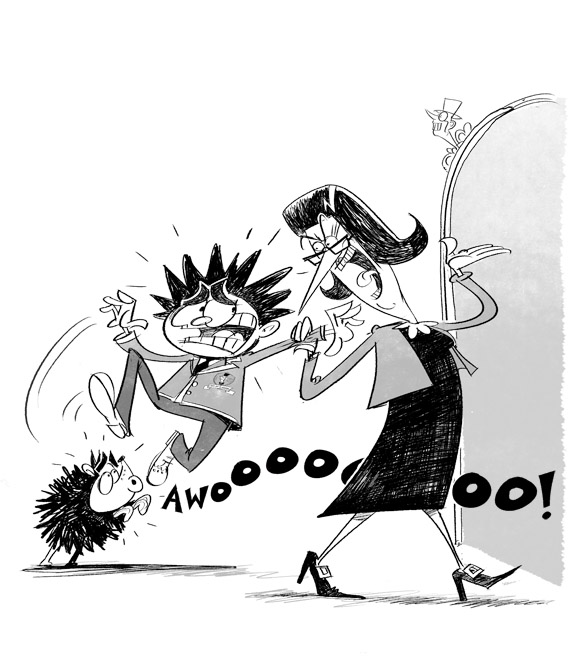 Steve's done an astounding job over the last two years, creating his own unforgettable version of our lovable menace!
Take a look at Steve's other menacing books here!
1- The Diary of Dennis the Menace, 2- Beanotown Battle, 3- Rollercoaster Riot, 4- Bash Street Bandit, 5- Canine Carnage.
And for some more Dennis, there's Menace It Yourself, and World Book Day- World Menace Day.