We're very excited to announce that Kristyna Litten has just had her sixth children's picture book published by Simon and Schuster.
Blue and Bertie has been picked out in the Bookseller round up for January 2016:
'A gorgeous tale of finding friendship in unexpected places with some very appealing giraffes.'
Bertie the giraffe leads a very regular life. Every day is much like the last- and that's just how he likes it. Until the day he meets Blue. And then nothing will ever be the same again…
Bertie's life in his herd is simple and monotonous; he wakes up, eats, drinks, and naps. But one day, he wakes up and realises he's overslept, and his herd have moved on, he is alone. Until, that is, he meets Blue. Blue is also a lonely giraffe and together they team up to help Bertie find his way home.
On their journey Blue shows Bertie all the wonderful things he has never noticed about the world before, but when they find the herd and Bertie is home, will Blue join them and will he be accepted?
A gorgeous tale of finding friendship in unexpected places, Blue and Bertie is a lovely picture book for ages four to eight, about a lost giraffe who unexpectedly finds a new friend who makes him look at the world with a different perspective and shows him how to embrace differences.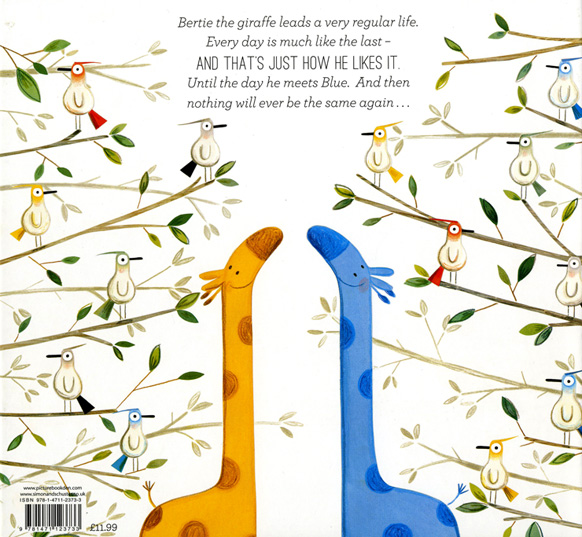 Kristyna is also kicking off the first month of our new Arena 2016 advent calendar, click here to have a look.