Amazing News: The Last Bear by Hannah Gold has won
The Blue Peter Book Award 2022 for Best Story
Illustrated by Levi Pinfold Published by Harper Collins
You can watch Hannah and her fellow winner for Best Book with Facts on this CBBC Newsround clip
The awards are judged by school children across the country. The winning titles, voted for by over 300 children from 12 schools across the UK.
"It doesn't matter what kind of person you are, you can guarantee someone has written a story which will grab you and not let go, something that feels like it's just for you. It's a thrill to celebrate something that can give so much pleasure. And to those of you who might be sitting on the fence about picking up a book: Take a chance, try something that looks good, it can change your life! It did mine."
Levi Pinfold
You can see more of Levi's inspiring illustrations for this amazing book on this project here
Diana Gerald, CEO, BookTrust said,
" Books provide such an opportunity to touch on important topics that children are interested in, whether it is spotting misinformation, diversity or climate change, and bringing these issues to life in a fun, engaging and entertaining way. At an age when children are starting to grow and develop their interests, the Blue Peter Book Awards play an important role in showing children, families and teachers that there is a book out there to grab the attention of every child, no matter what their interests, and inspire even the most reluctant of readers to pick up a book.
We hope all those children taking part in the judging process will discuss the books with their friends, families and teachers and this can go some way in supporting their reading habits in the future."
The Blue Peter Book Awards celebrate the very best new kids' books. The shortlisted books are inclusive, funny, and about topics that kids care about.
Congratulations to the other shortlisted books for Best Story :
Danny Chung Does Not Do Maths, by Maisie Chan illus. by Anh Cao (Piccadilly Press)
The Boy Who Made Everyone Laugh, by Helen Rutter (Scholastic Children's Books)
And the shortlisted books for Best Book with Facts:
24 Hours in the Stone Age, by Lan Cook illus. by Laurent Kling (Usborne)
Good News, by Rashmi Sirdeshpande illus. by Adam Hayes (Wren & Rook)
For fun-filled content about the judging and the shortlisted books head to the Blue Peter website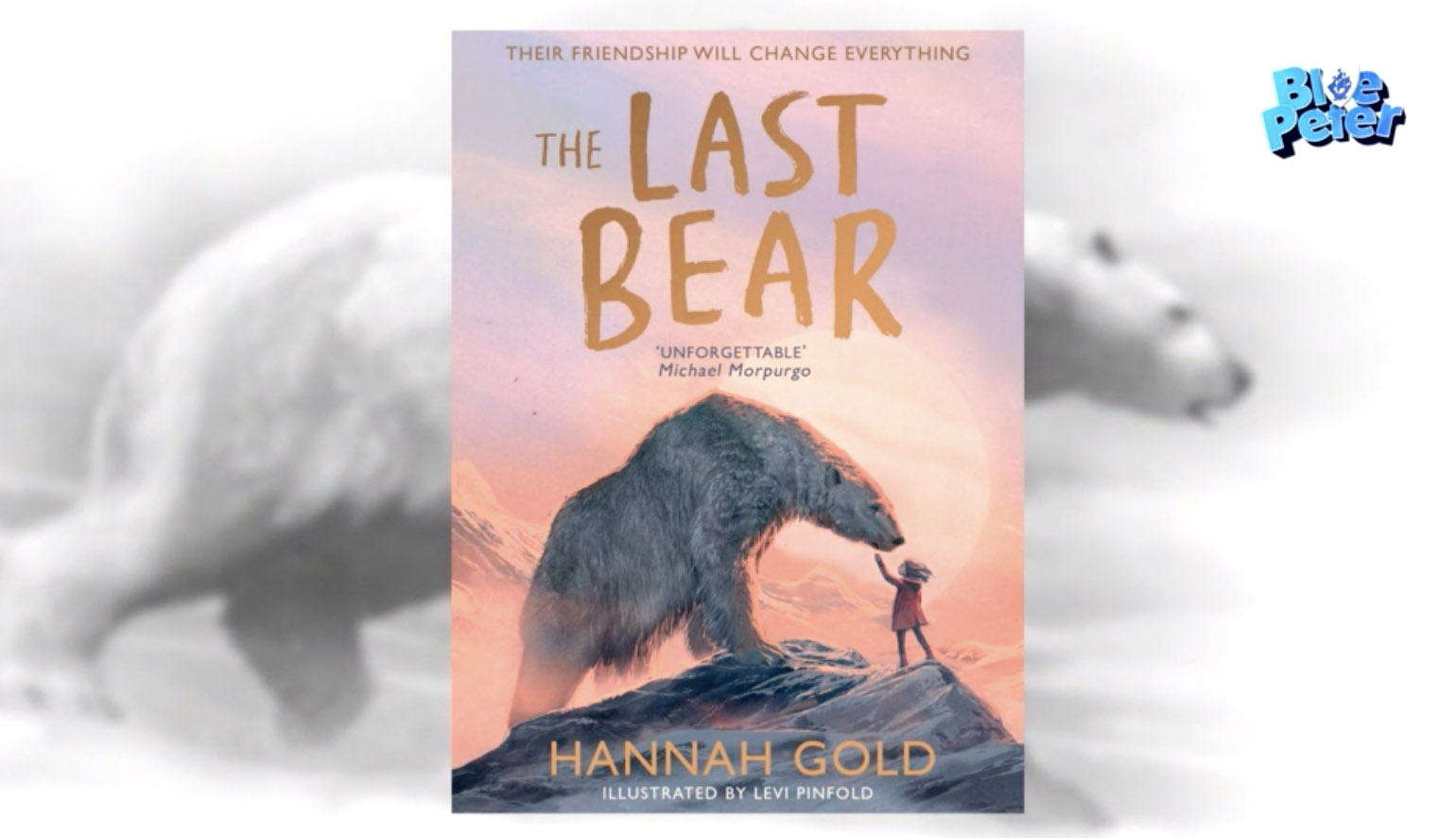 More Exciting Awards News
THE LAST BEAR has won BEST BOOK for young readers and OVERALL WINNER of the prestigious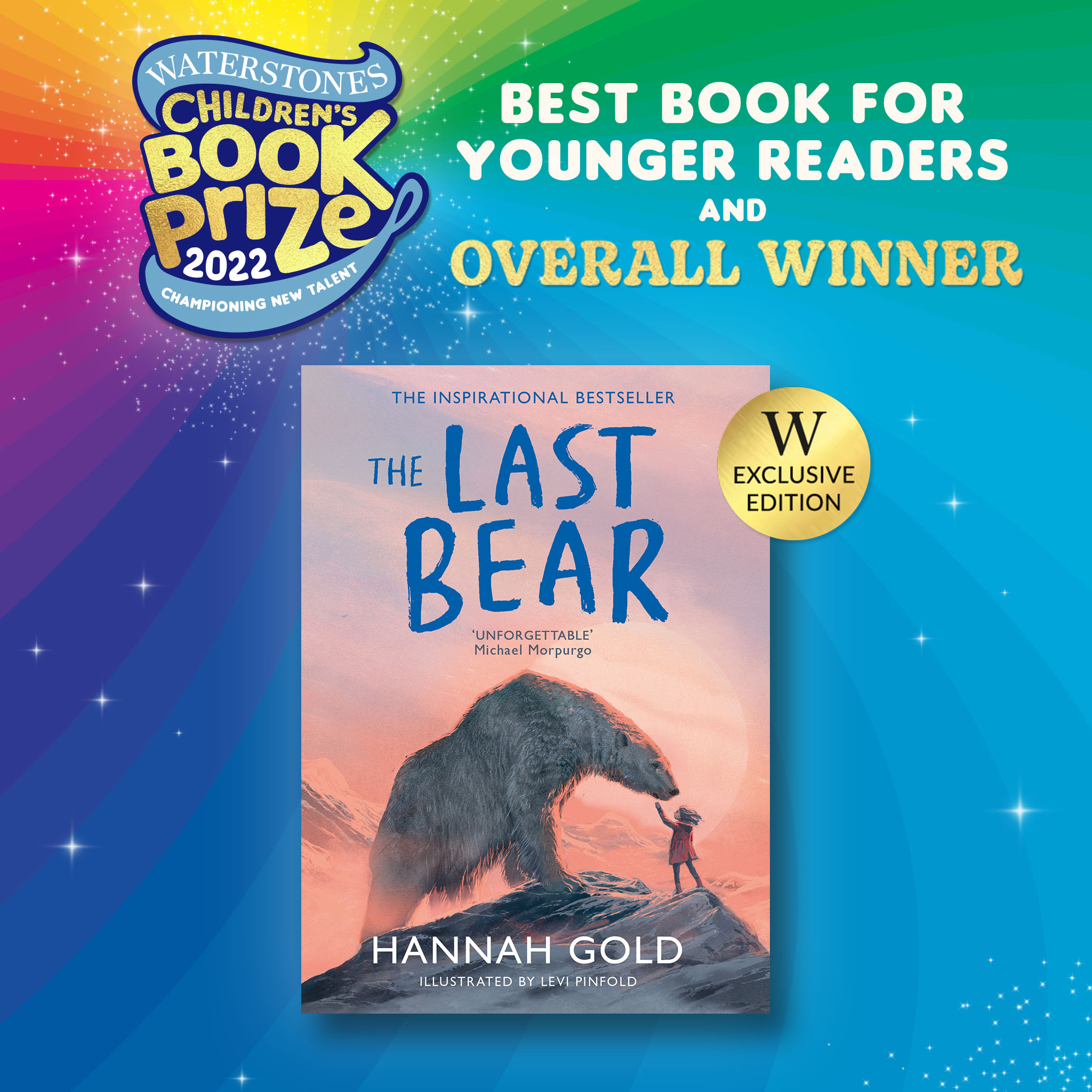 Congratulations again go Hannah and Levi for this wonderful book collaboration that has captured readers hearts and imaginations. The aim of the Waterstone's Children's Book Prize is to reward and champion new and emerging children's writers, voted for by booksellers. There are three categories: Illustrated Books, Books for Younger Readers and Books for Older Readers.
Congratulations also go to the other category winners, Harry Woodgate for Grandad's Camper - Best Illustrated Book winner and Ciara Smyth for Not My Problem - Best Book for Older Readers winner.
Take a look at all the winners and shortlist over on the Waterstones website HERE.
The Last Bear is also shortlisted for the British Book Awards - Children's Book of the Year!