Simon Bartram, Under the Vapour Trails, Hartlepool Art Gallery
Simon Bartram has for many years been a highly regarded artist respected by his peers and the creative industry alike. The significance of his influential style has been celebrated in his recent one man show at Hartlepool Art Gallery Under the Vapour Trails. A significant body of work both past, present and future can be seen in this timely and inspiring exhibition set in the atmospheric setting on Hartlepool Quay. Along with portraits, semi-portraits, development work, process work and finished fine art pieces, you will also get an insight into a previously unseen composition process, hidden details in artworks and the techniques Simon uses when he manipulates proportions.
Best known in the illustration world for his award-winning and best-selling picture books such as Man on the Moon, Simon's stunning portraiture and fine art paintings shine a new light on his artistic talents for a whole new appreciative audience.
Take a trip around some of the many highlights with Simon HERE
Due to the inclement weather conditions cast upon us by Storm Eunice we were unable to make it to the show but we were lucky enough to receive some wonderful shots of what lies in wait for visitors between now and when the exhibition closes on 23rd April 2022.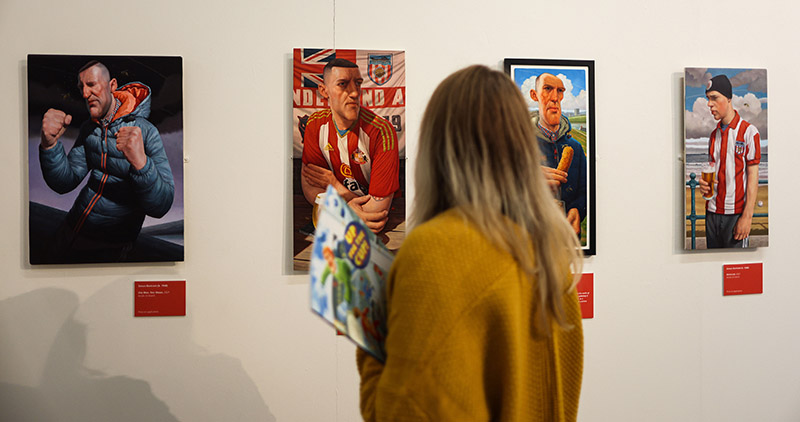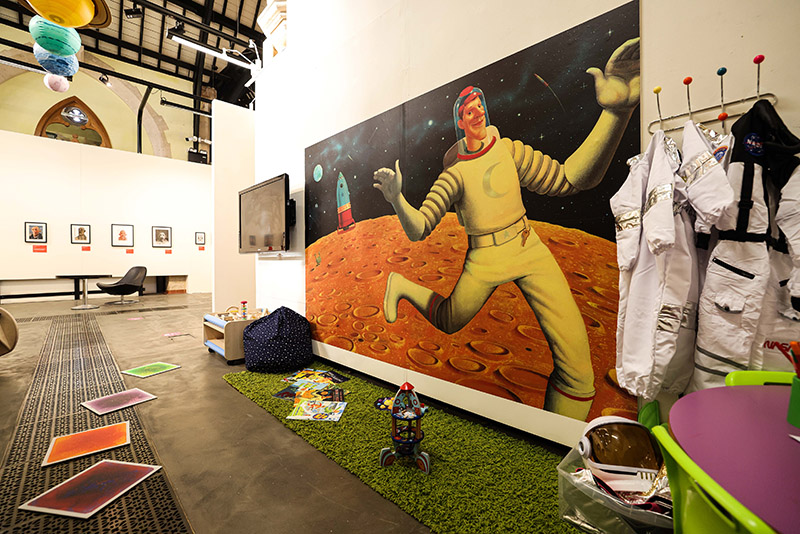 Photographs © 2019 Dave Charnley Photography Ltd
The exhibition is absolutely free to enter but you can find out more information regarding opening times HERE
A huge thank you to everyone at Hartlepool Art Gallery for hosting Simon and his work.
Simon's original paintings are for sale HERE. You can also find Simon on Instagram or view his online portfolio HERE, for more information regarding collaborating with Simon please email info@arenaillustration.com