With the Easter holidays fast approaching it's time to start thinking of fun activities to keep your little ones busy. With entertainment venues still closed to the public we were thrilled to hear that Little Angel Theatre have come up with an ingenious alternative.
From the 14th March to the 2nd May audiences will be able to connect with the Theatre via online forum Zoom to watch a live interactive performance of Sean Taylor and Neal Layton's Where the Bugaboo Lives.
This hugely popular picture book was first published by Walker Books has been cleverly adapted into a choose your own adventure style puppet show. An adventure briming with creepy creatures and terrifying monsters follows protagonists Floyd and his sister Ruby as they creep into the dark, shadowy valley behind their house… a valley full of all kinds of spooky, creepy creatures and the scariest of them all, the Bugaboo! Help Floyd and Ruby at every step of their journey, as you decide which path they take and what monsters they meet. Hugely talented puppeteers will entrance and delight young audiences performing in and amongst sets designed to echo Neals fabulous illustrations, an unmissable lock down treat.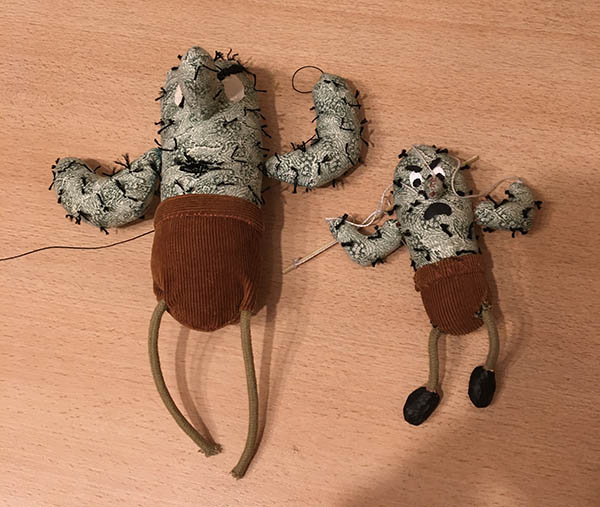 Check Little Angel Theatre on Instagram or via their website for updates and tickets. Grab your very own copy of Where The Bugaboo Lives HERE or from your local book shop.
You can find Neal on Twitter and Instagram, for more information regarding working with Neal please email info@arenaillustration.com