We were thrilled to be asked by Bloomsbury to participate in the new book to accompany the fantasic new exhibition at the Natural History Museum in London. Where you are invited to discover the extraordinary, strange, exotic and remarkable wonders of the natural world - and the magical creatures from the wizarding world of Harry Potter and Fantastic Beasts.
The beautifully designed book is the official companion to a unique exhibition at the world-famous Natural History Museam. You can explore the exhibits on the page with scientists, campaigners and pioneering naturalists. Taking inspration form Magizoologist Newt Scamander, the exhibition uncovers the connections between the wonder of J. K. Rowlings creatures and the remarkable real-world animals, living and extininct, that have roamed the earth, seas and skies of our planet.
Featuring mysterious sea creatures, fierce dinosaurs, amazing insects and beautiful exotic birds, plus artifacts from the Museum's collections and props from the Fantastic Beasts and Harry Potter films this is an inspiring celebration of our precious and eternally spellbinding natural world.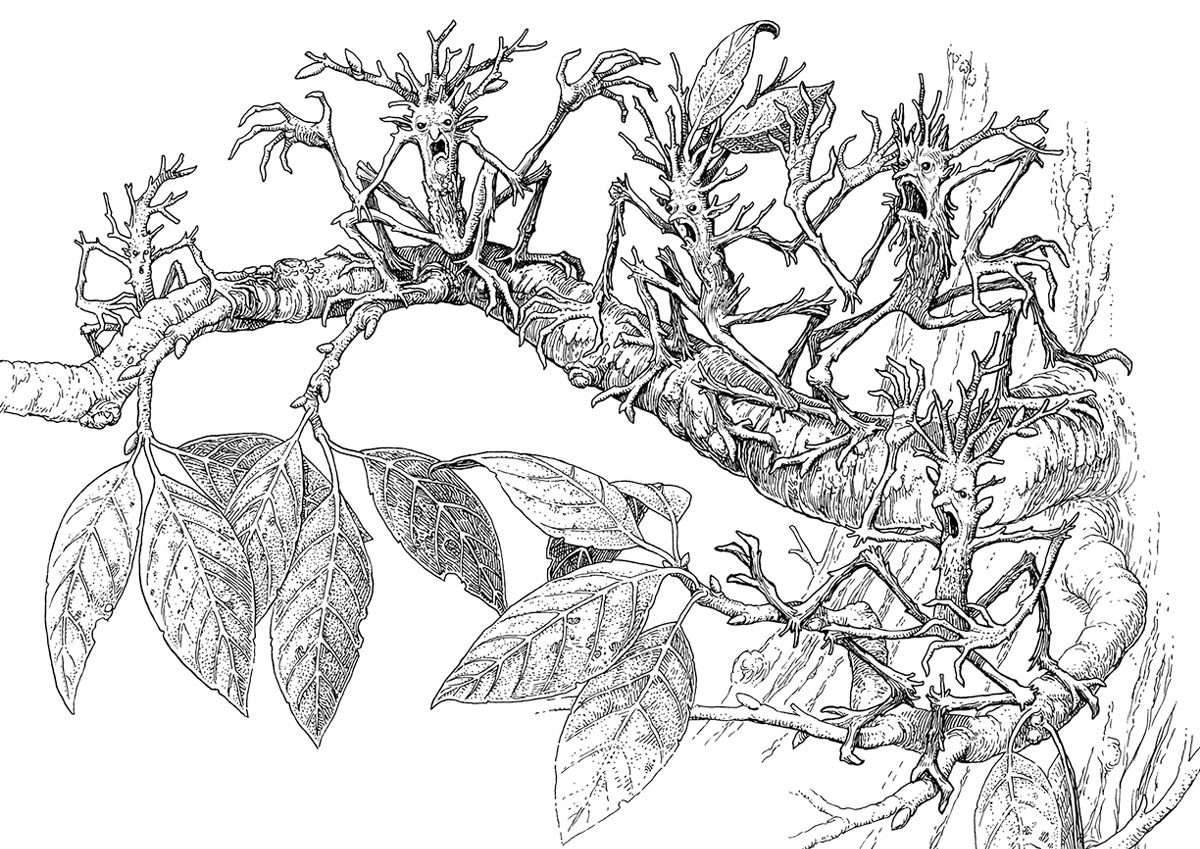 Tomislav Tomic's woodcut style illustrations depict the magical creatures featuring the Erumpant, a Mooncalf, The Bowtruckles and the infamous Niffler. He also created small vignettes as chapter headers and decorative motifs.
You can find out more about the exhibtion by looking at The Museum's Exhibition website, where you'll find a virual tour, hopefully the museum will be open soon for visitors.
Tomislav Tomic had illustrated the new Hogwarts Library edition of Fantastic Beasts and Where to Find Them by Newt Scamander which was published by Bloomsbury in 2017.