Just when you thought it was safe to go back in the water (or book shop) a brand new non-fiction book all about sharks emerges from the deep.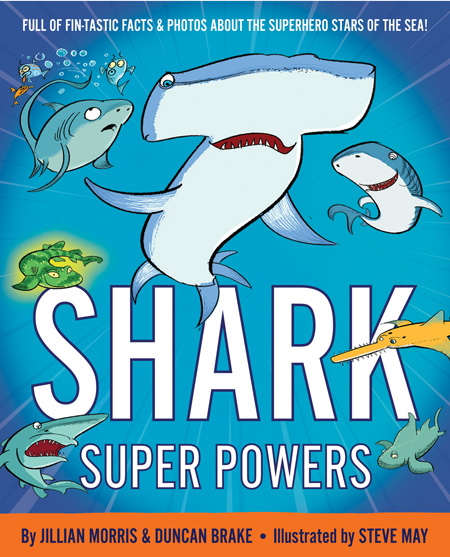 Shark Super Powers written by divers and marine biologists Jillian Morris & Duncan Brake, illustrated by Steve May delivers a fact-filled extravaganza celebrating the amazing world of one of the planet's most deadly predators. Published by UCLAN Publishing and with an introduction by environmentalist and television personality Steve Backshall this accessible and informative read will make a welcome addition to any library, classroom or the ideal read for an eager young fact seeker.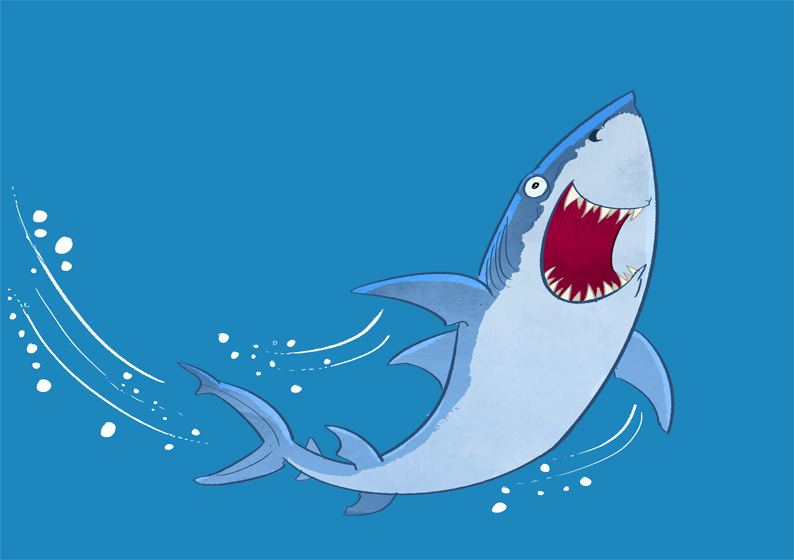 Steve May paid special attention to the visual characteristics of the individual types of shark showcased on each spread, with each illustration approved by experts. From Great Whites to Cookie Cutter sharks and everything in between the wonderful world of one of the planet's longest living species is really brought to life. You can't fail to be impressed by the unbelievable information you will encounter in this aquatic read. Sharks that glow in the dark… Cannibal sharks… Armour plated sharks… Rays with strange shaped saws attached to their heads and these are just a few of the incredible species of shark we have swimming in our Ocean.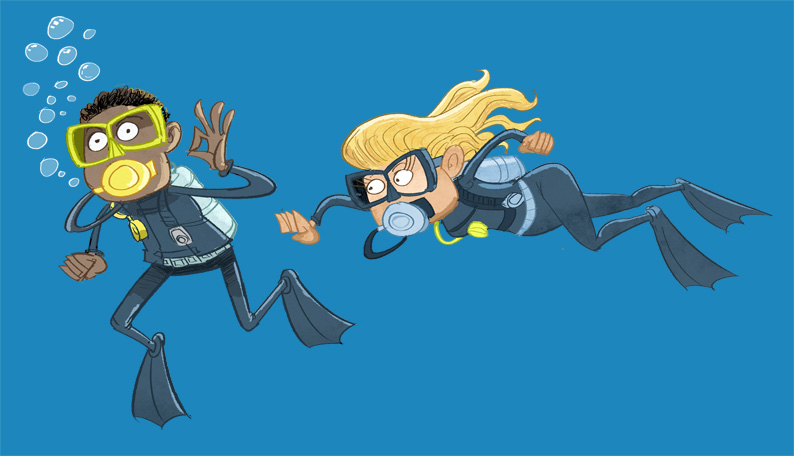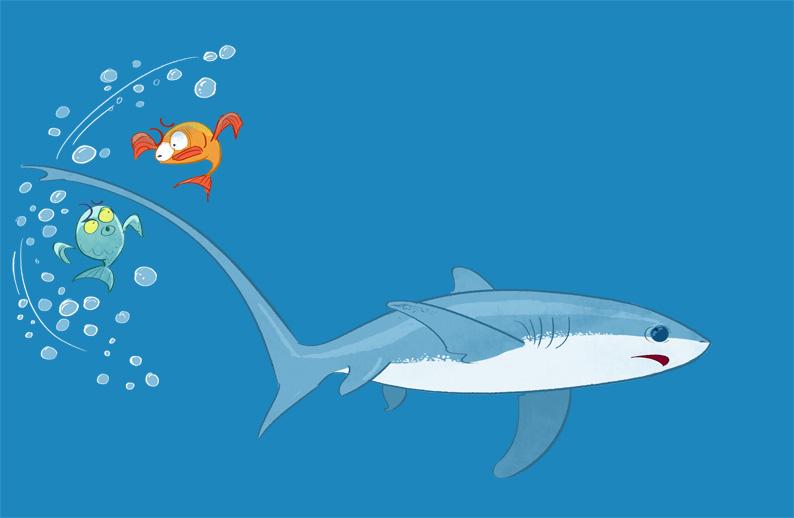 Check out this fabulous review for Shark Super Powers on the Shark Trust website, a review written by Cat Gordon, Senior Conservation Officer and Alfie Gordon, shark fan (Age 9) HERE
"Shark Super Powers has loads of really cool facts! I didn't know that Swell Sharks glow in the dark or that Sand Tiger Sharks can fart! The intro by Steve Backshall is really cool too. The book tells you where in the world each shark lives and the facts are presented in a fun way that makes it great to read – they're fast facts that are easy to remember. My favourite shark in the book is the Shortfin Mako because its power is super speed!" – Alfie Gordon Via Shark Trust
You can follow Steve May on Twitter and Instagram or you can view his full online portfolio HERE. For more information about working with Steve please email info@arenaillustration.com