We are delighted to announce that Adam Stower has scooped the 2020 Alligators Mouth Award for Illustrated Early Fiction with King Coo and the Curse of the Mummy's Gold (Published by David Fickling Books)
You can see him win the award here awarded by Nick Sharratt and watch his acceptance speech.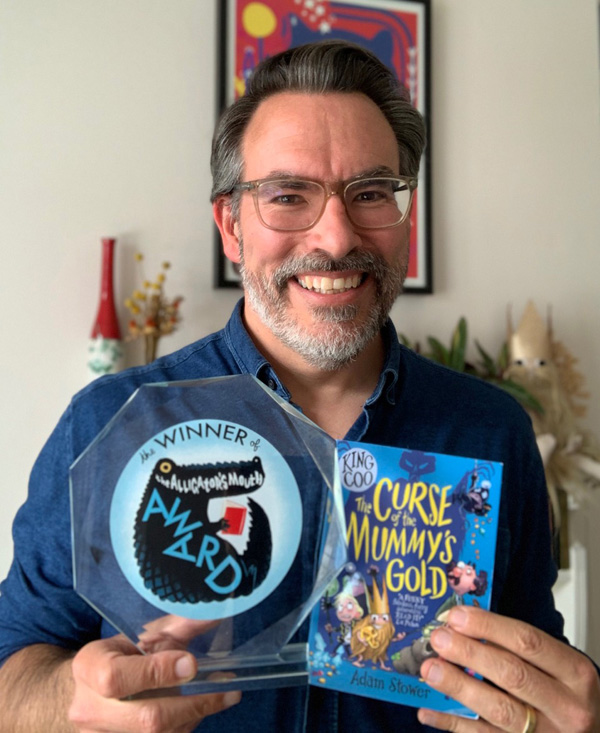 A panel of seven experts in children's literature including Illustrators Nick Sharratt and Yasmeen Ismail together selected King Coo and the Curse of the Mummy's Gold as the winner of the 2020 Award. With strong competition from the likes of Ali Pye and Alex Milway, this year's shortlist showcased some of the most exciting illustrated fiction available for avid young readers.
"It is such a joy to win the Alligator's Mouth Award. Illustrations play a huge part in my story-telling, so winning this award that celebrates highly illustrated children's fiction is truly an honour. Thank you so much. I will treasure it." – Adam Stower

Previous winner Yasmeen Ismail is a huge advocate of this award now in its third year commenting "It's always fantastic to have children's book awards, but in particular The Alligator's Mouth award champions the sometimes underrepresented early fiction titles. It was a great longlist to read, and I am delighted that the shortlist we have chosen reflects some of the funniest and most heartfelt titles published recently. Regardless of who the winner is, I hope children everywhere will get a chance to read all of these great
titles."
The second instalment in the King Coo series finds our reluctant hero Ben Pole embroiled in a monumental plot to prevent a heist at the local museum. As we have come to expect King Coo and her trusty biscuit scented sidekick Herbert put their hair-brained Coo-traptions to good use in this hilarious slapstick adventure.
You can watch Adam read an excerpt from King Coo and the Curse of the Mummy's Gold OVER ON OUR VLOG and you can watch Adam draw King Coo and Herbert the Wombat. Grab your pencils and join in!
You can purchase the entire award shortlist from the Alligators Mouth Book Shop by clicking HERE
A HUGE THANK YOU from all of us at Arena Illustration to the judging panel, Bright and the lovely folk at the Alligators Mouth Book Shop. CONGRATULATIONS ADAM!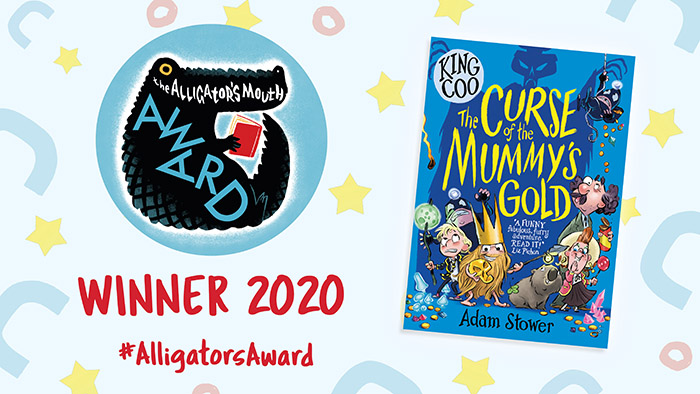 For more information about working with Adam please email info@arenaillustration.com or view his full online portfolio HERE