At Arena HQ we always get tremendously excited in the lead up to World Book Day, it's such a big event in the children's book publishing world and one which second to none gets kids reading with its accessible £1 book token scheme.
Join the campaign to get the Nation sharing stories from breakfast to bedtime and help change children's lives by making story-sharing a habit of a lifetime. Schools, bookshops, libraries, businesses and homes nationwide are invited to join in the fun and pleasures of reading and SHARE A STORY on World Book Day… and every day. Check out the World Book Day website for more information and watch their new SHARE A STORY Author and Illustrator Masterclasses.  Discover how Alex T. Smith turns himself into a 'Story Detective' to find ideas for his books, from finding stories hidden by his grandad to listening in on conversations around him: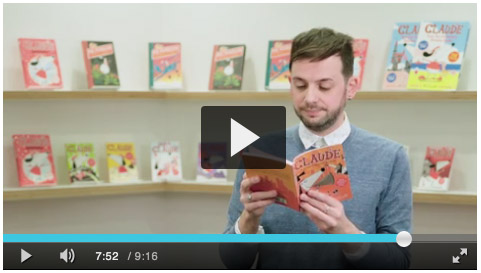 Each year we celebrate a cornucopia of little book worms dressed as pirates, pups, menaces, monsters and trolls all inspired by the work of our clever illustrators. It's such a privilege to see those avid readers and book fans pay homage to their favourite reads and nothing but a delight to see them celebrate reading and the joys of escaping into a good book.
There are lots and lots of bookish events happening this week to celebrate, you can find out more about those HERE and also don't forget to pop along to your local book shop or library this Thursday to choose yourself a brand new book to enjoy!
We would love to see your little ones costumes this year so do tweet us or tag us on Instagram.
In the meantime here are a few costume ideas in case you are stuck for ideas…
Pirate Fancy Dress inspired by Jonny Duddle's The Pirate Cruncher
Troll Fancy Dress inspired by Adam Stower's The Troll and the Oliver
Claude Fancy Dress inspired by Alex T Smith's Claude stories
Harry Potter Fancy Dress inspired by Levi Pinfolds Harry Potter illustrations
Dinosaur Fancy Dress inspired by Jonny Duddle's Gigantosaurus
Dennis the Menace inspired by Steve May's illustrations