It has been a thrilling time for awards nominations and the excitement continues with the announcement of the Alligators Mouth Awards for Highly Illustrated Fiction.
The Alligator's Mouth children's bookshop and The Bright Agency launched the children's book prize last year to celebrate the best books for 6-8-year-olds. Ten books have been long-listed for The Alligator's Mouth Award 2020, which champions both authors and illustrators of highly illustrated children's fiction.
Books wholesaler Gardners, an official partner of the award for 2020, are offering independent bookshops across the UK a 52.5% discount on all ten longlisted titles throughout March, April and May.
Tony West and Margaret Wallace-Jones of The Alligator's Mouth said: 'It is a highlight of our year to see the submissions for this award. We are so excited by the quality and range of the longlist – every school should have copies of these beautiful and engaging books, which will help children to become confident readers.'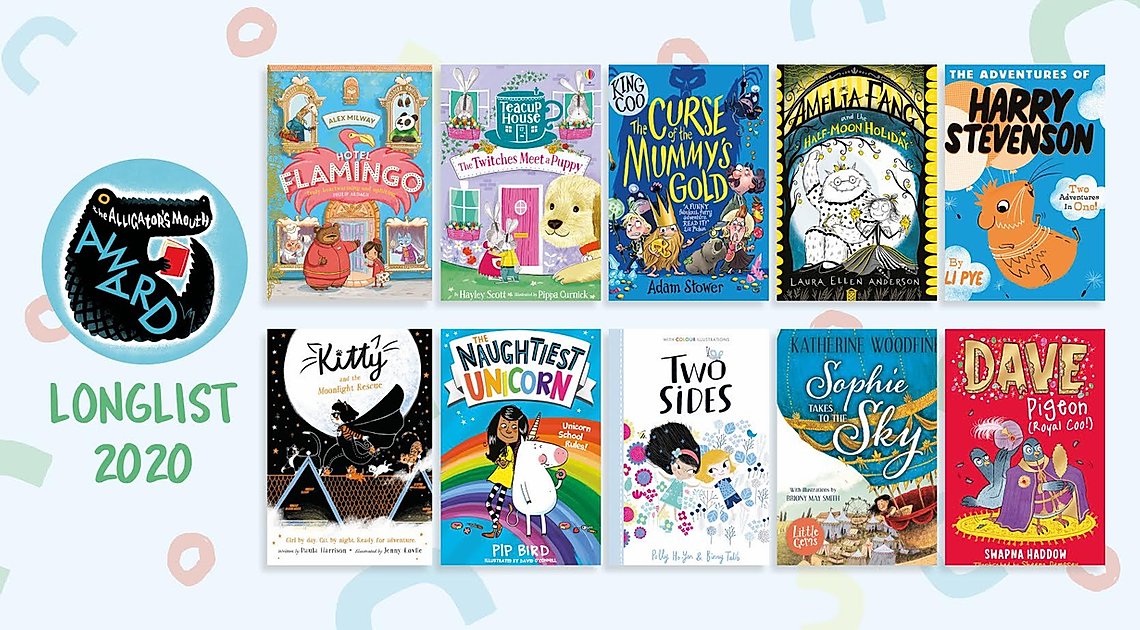 This year we are delighted that Adam Stower's King Coo: The Curse of the Mummy's Gold, published by David Fickling Books is on the long-list for this exciting new award.
The Curse of the Mummy's Gold is the second hilarious illustrated fiction title in Adam's King Coo series as ever adventure levels are still set to HIGH, Ben Pole is back at school and back in trouble!
A band of burglars and an ancient mystical curse have him in a terrifying tangle. Who will save the day? Will they catch the Midnight Mob? Will Ben survive breakfast? He needs a genius. He needs a fearless bearded girl. He needs KING COO! These books are highly illustrated throughout with Adam's charming characterful creations and provide the perfect rip roaring, laugh out loud stories for newly immersing independent readers.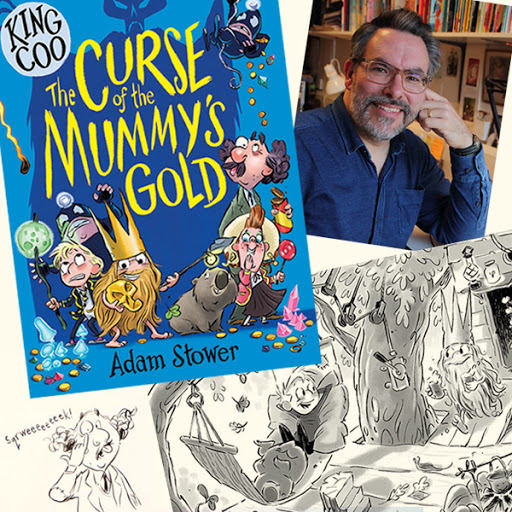 Read more about King Coo and the Curse of the Mummy's gold on our previous blog post HERE 
Here is Adam introducing Coo and her Wombat side kick in a special video from his studio in Brighton.
The awards shortlist will be announced on Thursday 30th April. The winning book will be announced at a ceremony in London on Thursday 4th June.
Keep up to date with the awards at www.thealligatorsmouth.co.uk/award and on Twitter by following #AlligatorsAward
Wishing Adam and Coo the best of luck and fingers firmly crossed for the shortlist. If you would like to know more about working with Adam please email us info@arenaillustration.com or view his online portfolio HERE, Adam can also be found on Instagram and Twitter.