Presenting a brand new bonkers collection of fabulously funny and thoughtful poems, Bright Bursts of Colour, by Matt Goodfellow with anarchic illustrations by Arena illustrator Aleksei Bitskoff.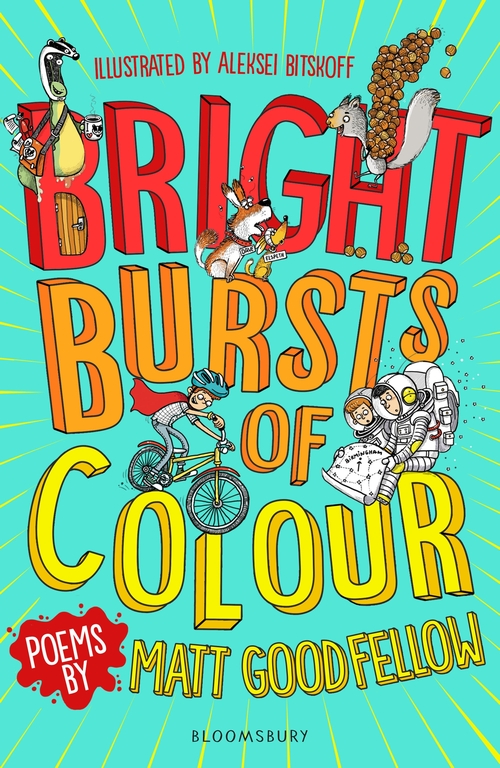 Sure to inspire even the most reluctant of readers this bright, bold book is packed with bite-sized rhyming treasures brought to life with Aleksei's trademark characterful line illustrations,
Posing life big questions such as …what if cats had flavoured fur or if you swallowed the sun? What if you were a special kind of badger or if you found a map to the stars? And what if your home was split during the week: one half at Mum's, the other half at Dad's?
Hot Stuff
I swallowed the sun to see what I'd learn. The lesson it taught: Don't. It'll burn.
A Special Badger
I'm a special kind of badger
in a special badger den
writing special badger poems with a special badger pen learning special badger lessons in a special badger school earning special badger kudos
for my special badger cool wearing special badger badges saying badgers are the best passing special badger interviews and special badger tests
drinking special badger coffee from a special badger mug
but my special badger problem:
I am actually a slug
Packed with brilliant poems that explore a whole range of themes from the downright silly to the sensitive, this collection will delight, enthuse and resonate with children and adults alike!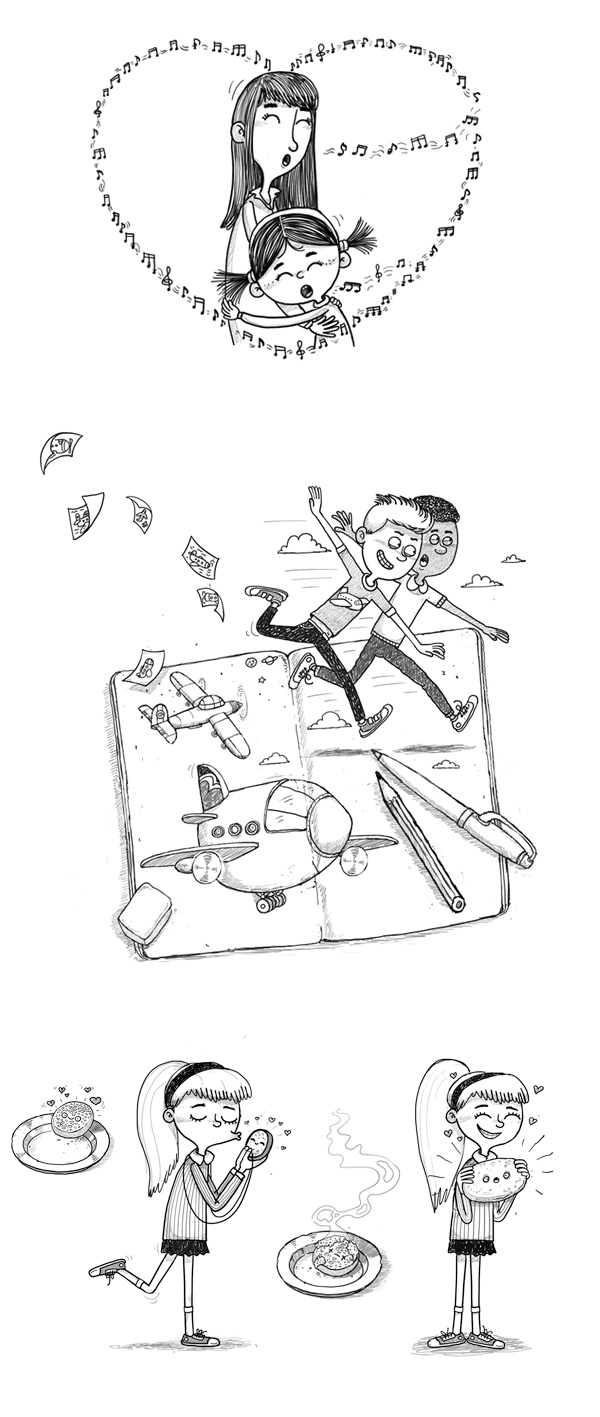 Bright Bursts of Colour is published by Bloomsbury and available now – Grab a copy HERE
For more information about Aleksei's work please email info@arenaillustration.com or visit his online portfolio HERE