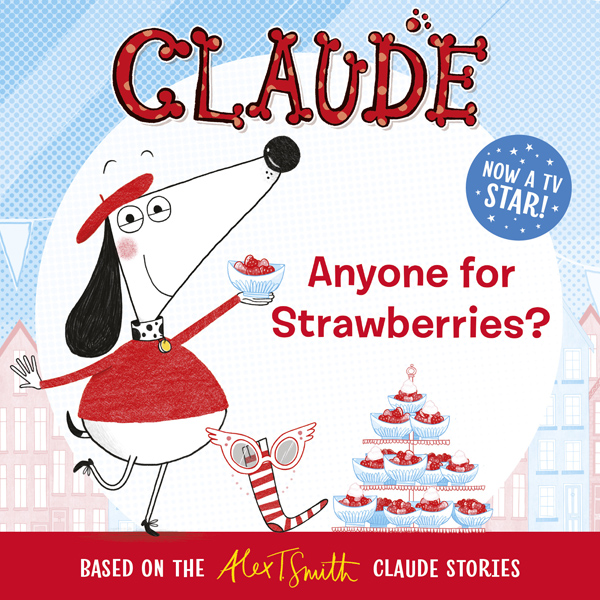 With Wimbledon starting this week we thought we would avoid the queues for plastic cups of over priced strawberries and join beloved portly pooch Claude for some juicy fruit in the latest Alex T Smith Claude TV tie in adventure.
Claude Anyone for Strawberries? inspired by the Alex T Smith Claude adventures, published this week in glorious strawberry hues, this giggle inducing picture book romp will have little readers rolling in their seats.
Claude and Sir Bobblysock are looking forward to a nice breakfast of delicious juicy strawberries – but there are none to be found….ANYWHERE! Greedy guzzlers have snapped them up to eat at the Pawhaven Tennis Championship. Claude has to win the championship to make sure Sir Bobblysock doesn't miss out on strawberries-for-breakfast day, but can he do it… after all he's not terribly well known for his backhand?
Inspired by the hit Disney Junior TV series, this book packs a humorous punch as Sir Bobblysock and Claude embark on yet another titter-some slapstick adventure.. will it be game set and match for our all round winner Claude? Here's hoping.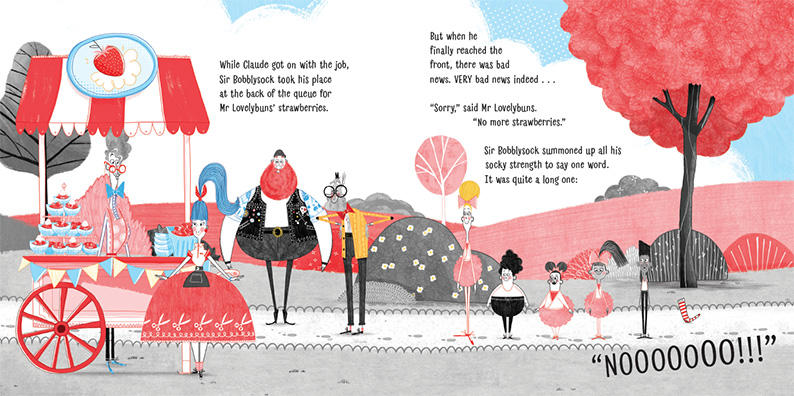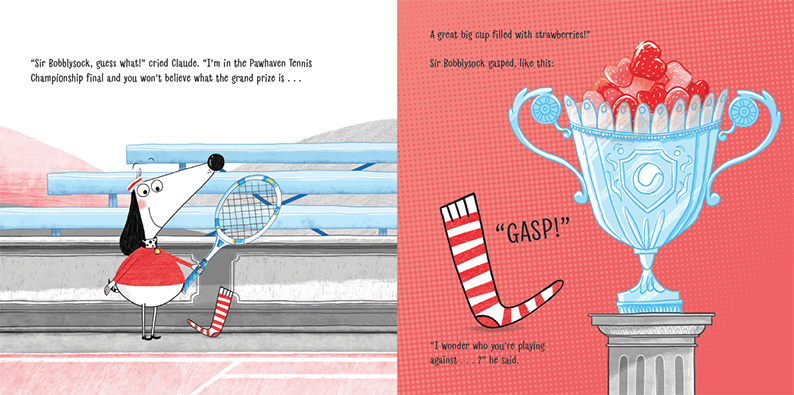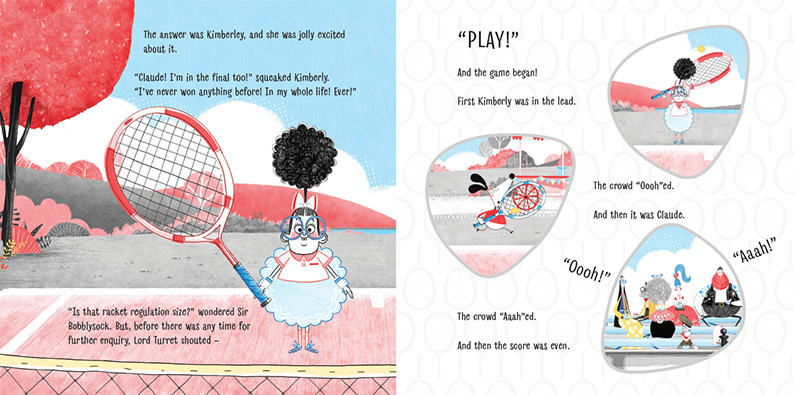 Claude Anyone for Strawberries? is OUT NOW published by Hachette Children's Books you can grab a copy HERE
Praise for Alex T. Smith's Claude series:
'Illustrated with humour and elegance' The Times
'With quirky illustrations and plenty of humour' Metro
Follow Alex on Twitter: @Alex_T_Smith