There's no ducking out, it's time to be a hero, so dust off your cape and put your super pants on because Adventure Duck has landed and he's up against his nemesis and evil super villain Power Pug in …(shouted in block buster movie voice over tones…)
ADVENTURE DUCK…Vs POWER PUG ….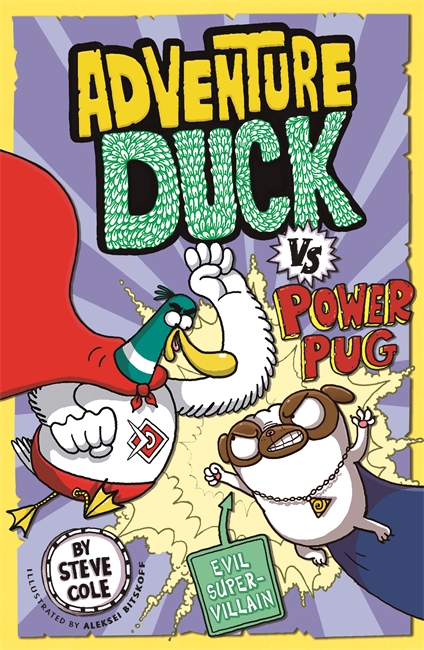 Written by legendary Steve Cole and illustrated by the bonkers brain that is Aleksei Bitskoff. Adventure Duck is a brand new series of illustrated fiction stories for newly emerging readers published by Orchard Books and one set to be a huge hit with readers of all ages.
It seemed like a standard day in the park when an unexpected meteor hit the pond with consequences no one could have predicted, least of all Duck! After an intense zen conversation with a strange egg with a moustache named Yoki the Wise Duck discovers he has some mega super powers… unfortunately so does his evil nemesis Power Pug and so they em'bark' on an epic and hilarious battle for supremacy.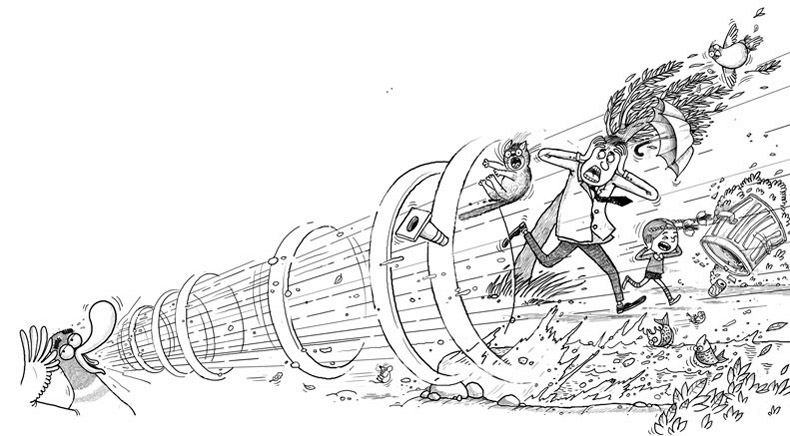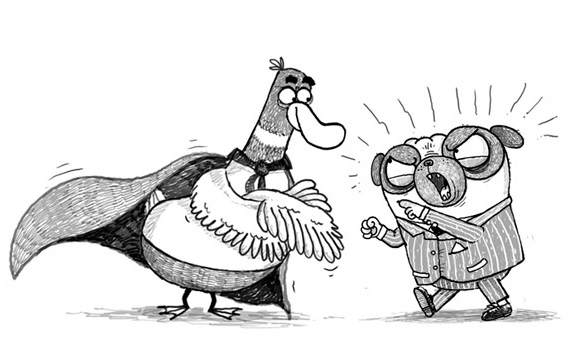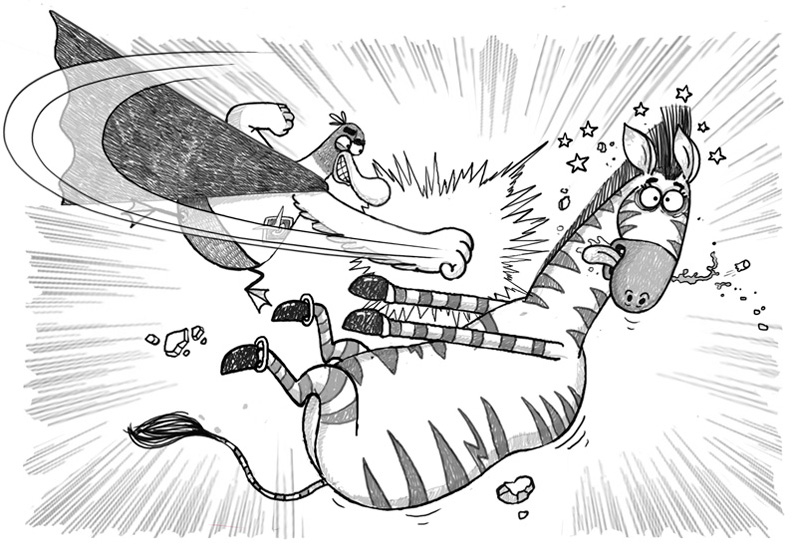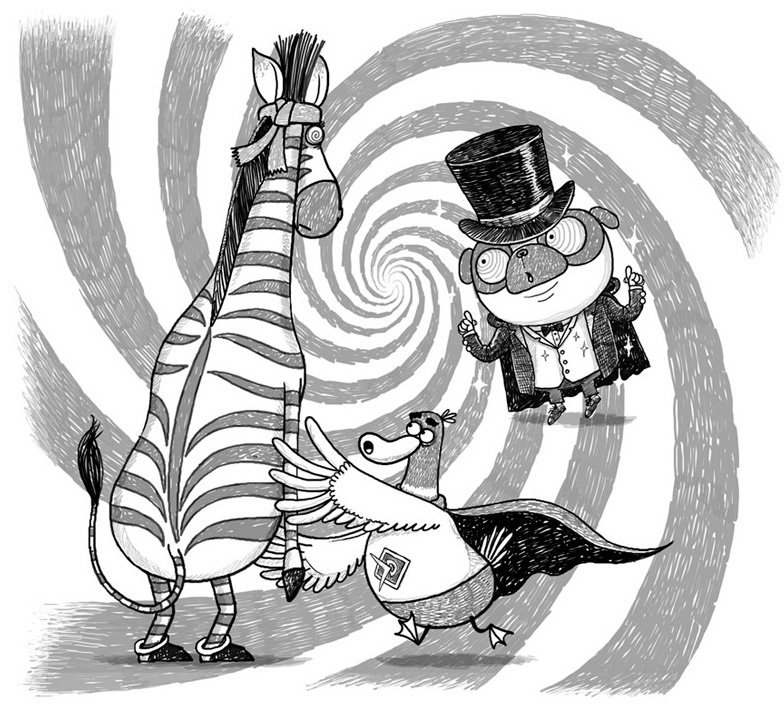 With moody bench-cows, neon ninja zebras and pugs in three piece suits, this book will have you rolling around on the floor with laughter and looking skyward hoping for the next meteor.
This book will QUACK YOU UP! grab a copy HERE
View Aleksie's online portfolio HERE or follow him on Instagram and Twitter