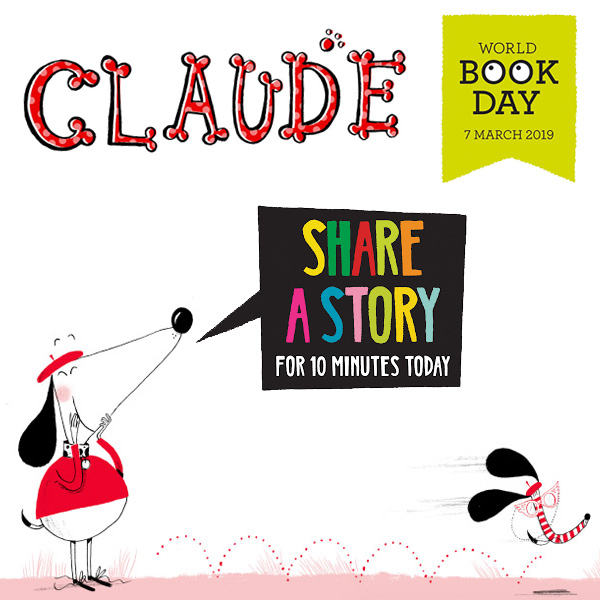 YIPPEE Tooty fanfares all round, It's almost here, our favourite day of the year, WORLD BOOK DAY!
We are ever so super excited this year because one of the 2019 World Book Day Books features Alex T Smith's marvellous portly pooch, Claude in Claude Best in Show.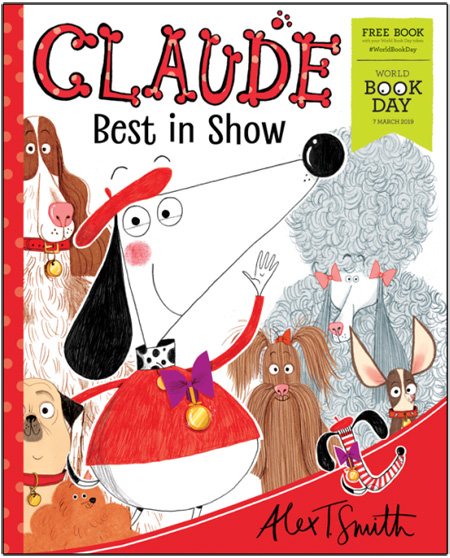 This perfect pocket sized Claude adventure sees Claude enter his stripy side kick Sir Bobblysock in a magnificent dog show. With their eyes firmly set on the prize they em'bark' on a series of tricky challenges, with… it must be said….limited success. Almost all hope is lost as Claude and Sir Bobblysock team up to help save the day in only the way a charismatic pup and a flamboyant sock could do, but will they get their paws on a medal for their efforts? You'll have to grab a copy to find out.
We'd love to see your little nippers dressed as Claude for World Book Day, all they need is a black painted nose, a red t-shirt, a snazzy red beret and perhaps a cheeky baguette. You can find tips on how to dress up as Claude HERE. Do tag us in your posts and we'll share our favourites.
You can follow Alex on Twitter or view his portfolio HERE
Claude Best in Show is published by Hachette Children's Books and available at lots of lovely high street retailers in exchange for £1 or completely free in exchange for a World Book Day Voucher.
In the meantime here for your delectation and delight are some of our favourite moments from Claude Best in Show, or take a sneak peek here 
P.S we found this lovely review for Best in Show on the My Shelves are Full blog – Thanks Guys!