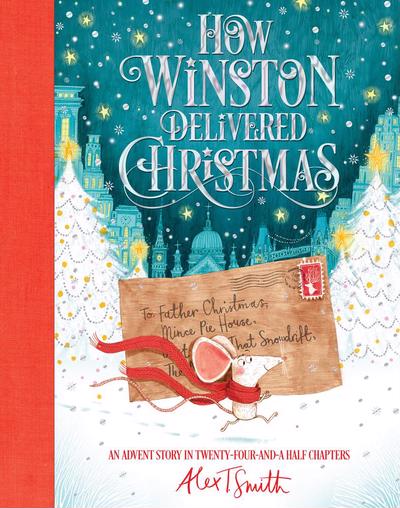 Deck the halls, buff your baubles and whack another batch of mince pies in the oven because we have the most festive of Christmas treats for you! Presenting the MUST HAVE Christmas book of the year, How Winston Delivered Christmas by our very own Alex T Smith (published by Macmillan Kids Books)
How Winston Delivered Christmas is a festive celebration book written in 24½ chapters, one to share every day leading up to Christmas. Follow Winston, a mouse on a mission as he sets out to deliver Oliver's lost letter to Father Christmas on Christmas Eve. Packed with mild peril, frosted festive window displays, tasty treats and lot's of new friends this cosy winter read will delight readers young and old truly re-igniting the magical meaning of Christmas.
Much like a traditional advent calendar counting down to Christmas, each day features a host of crafty things to make and do, from creating your very own tiny Winston finger puppet, to tips on making a delicious batch of stained glass window biscuits and helpful hints for making beautiful Christmas table decorations, this book offers an abundance of family fun in the build up to the big day.
Much like beloved a box of Christmas tree decorations this charming and heart-warming book is the is ideal for sharing and one to be brought out year on year. The warm glow of Alex's illustrations in contrast to the bitter snowy street scenes make for a mesmerising story to be shared by all ages.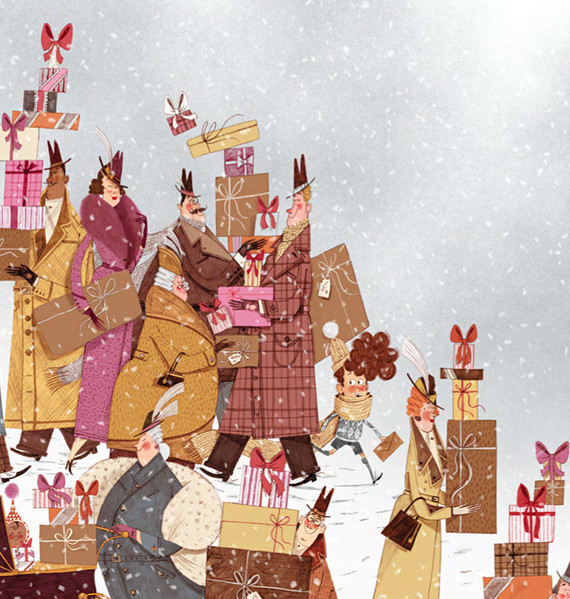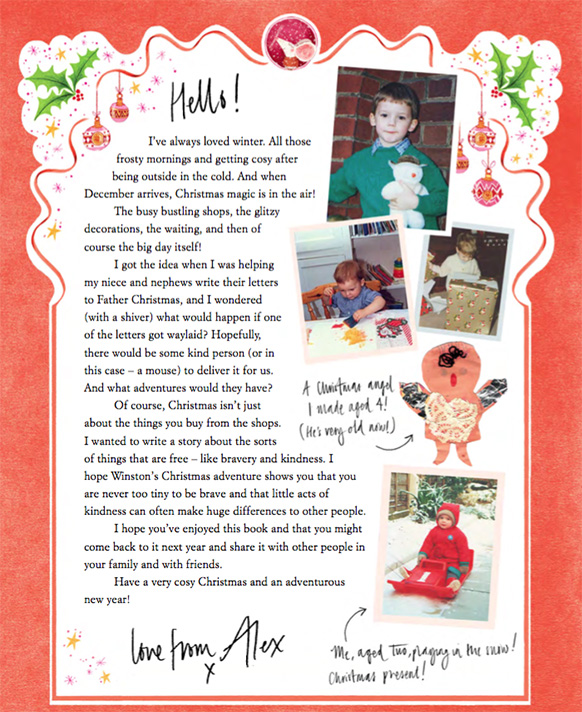 Published on 18th October 2018
"utterly gorgeous" – Fiona Noble The Bookseller
Grab a copy for yourself and everyone you know HERE
View Alex's portfolio HERE – Follow Alex on Twitter HERE