In plenty of time for the summer holidays we present classic, fun-filled family holiday adventure from one of the world's best storytellers, Enid Blyton!
The Family Series The Queen Elizabeth Family and The Buttercup Farm Family illustrated by Aleksei Bitskoff publish with Egmont on the 31st May.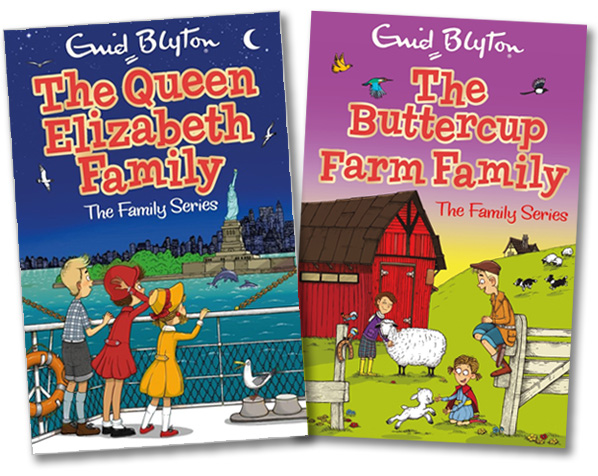 Mike, Ann and Belinda have heard all about how exciting the big cities in America are with their hustle and bustle – and enormous plates of delicious food! And so when they find out that they are to travel on the big and glamorous ocean liner The Queen Elizabeth to New York, they can't quite believe their luck!
What adventures lie in store them . . .
For a idyllic rural adventure try The Buttercup Farm Family and spend six whole spring and summer months in a caravan, on the beautiful Buttercup Farm.
With every creature you could possibly imagine from the noisy ducks and chickens to the enormous cows and horses and even gorgeous baby lambs, the Buttercup Farm family are in for a world of adventure, mischief and fun!
Both books feature numerous characterful internal illustrations by Aleksei Bitskoff which bring the stories to life making these middle grade adventure filled reads perfect for newly independent readers.
Also available:
The Caravan Family – Read our post about this book HERE
The Seaside Family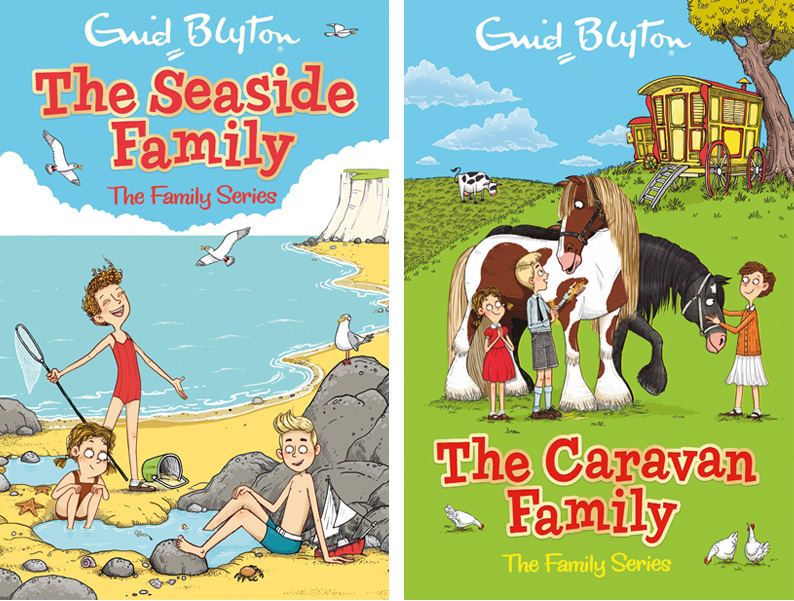 To find our more about Aleksei's work visit his website HERE or follow him on Instagram HERE
ABOUT ALEKSEI:
Aleksei Bitskoff is an Estonia-born British contemporary illustrator, character designer and children books illustrator, creating books for publishers such as Oxford University Press, Templar Publishing, Andersen Press and Scholastic among others.
Born in Estonia he showed an early interest in drawing, a passion his parents supported. With their encouragement he was administered to the school of Arts at the age of 10.
Aleksei Bitskoff's work has a unique sense of humour and he uses a line to shape forms, spaces and characters.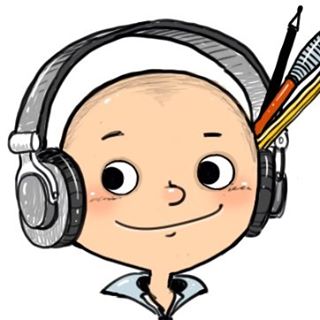 Updated Privacy Policy – Mailing List Confirmation
In order to comply with the new requirements stipulated by the General Data Protection Regulation (GDPR), which comes into force on the 25th of May 2018, we would like to assure you that we only store data provided by you, either through email contact, telephone or personal interactions.
This data is stored securely in order to contact you and share news about our illustrators. We treat this data with the utmost care and confidentiality, and will never share your information with third parties.
We would like to continue to stay in touch so if you would like to continue receiving information from us, you do not have to do anything. Should you wish to change or update any of your details, please email us at info@arenaillustration.com
If you do not wish to receive future emails from us, and you would like us to delete all of your information from our database entirely, please unsubscribe by clicking the link in our newsletter.