The Polar Bears Explorers' Club,written by Alex Bell, illustrated by Tomislav Tomic is published by Faber and Faber today.
Tomislav Tomic was the perfect choice to illustrate this fantasy adventure, with his attention to detail and love of all things frosty, Tomislav is a past master at depicting Snow Queens, Icy Forests, Polar Bears and Fantastic Beasts.
The book has been chosen as Waterstone's Children's Book of the month….
"Tomislav Tomic's powerful illustrations perfectly compliment YA-star Alex Bell's thrill-packed tale, this her first novel for younger readers. Beware the carnivorous cabbages!"
Here's a few of the glorious double page spread illustrations featured in the book.
"In no time at all, they'd reached the gates of the Polar Bears Explorers' Club…the sleigh passed down a central path flanked on each side by a vast snow garden…But even the lovely ice garden couldn't compare with the magnificent building that housed the club itself."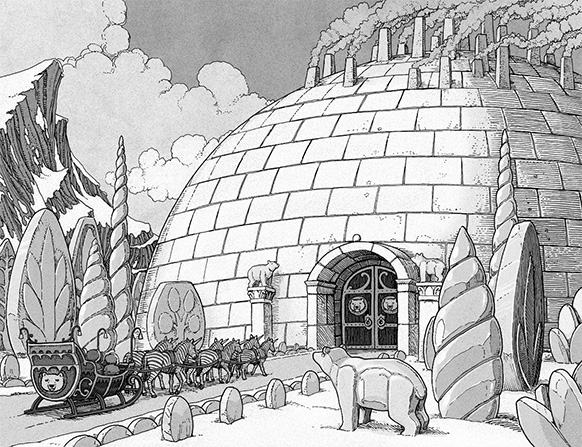 "Stella was the first to spot movement on land…There was a great, humungous yeti lumbering across the ice. 'Yeti' she cried, her voice cracking the frozen air as she pointed out across the ocean"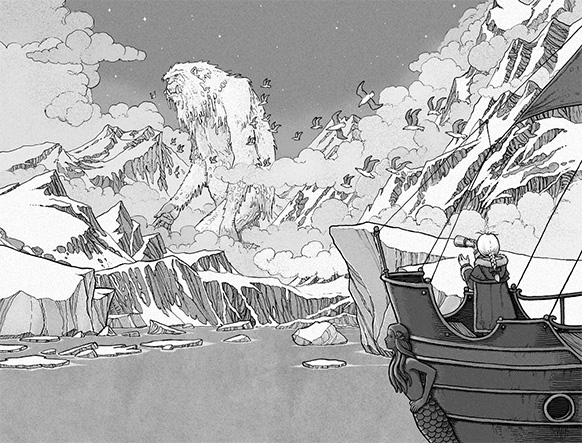 "The ship wasn't far away and it didn't take long to find it. It was frozen at an angle in the ice, looking pale and ghostly in the moonlight with the prow rising up into the sky, its shredded sails hanging in tatters, and gaping holes showing through the rotted, crumbling wood… a ghost ship."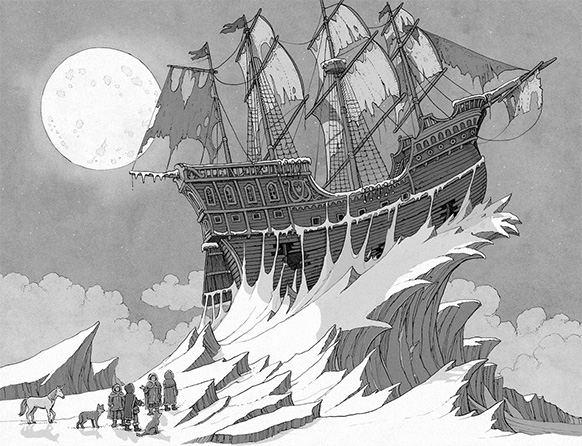 "She suddenly had the strongest feeling that she was supposed to go to that castle. Something about those thin, white spires, pointing up into the air like fingers was strangely familiar to her, as if she'd seen the place before, a very long time ago."
This is what Alex Bell says about her new novel…
Stella Starflake Pearl lives with her explorer father, Felix, alongside her pet polar bear, Gruff, a menagerie of pygmy dinosaurs and her trusty unicorn, Magic. Ever since Stella was a small child, Felix has gone away on expeditions to faraway lands, and returned with fascinating curiosities and incredible tales. Stella has always enjoyed his stories, but now she's ready to start having a few adventures of her own.
She finally convinces Felix to take her with him on his next journey, and the expedition duly embarks with its supplies of wolves, sleds, unicorns, iced gems and expedition-strength moustache wax. But once their ship
reaches the snowy Icelands, Stella and the other three junior explorers find themselves separated from the rest of their expedition.
Setting out together into the frozen unknown, they must keep all their wits about them if they are to come face-to-face with frost fairies, snow queens, outlaw hideouts, carnivorous cabbages – and live to tell the tale.