The British Museum in collaboration with Nosy Crow have just published a new colouring book, illustrated by Thomas Flintham. Around The World Colouring Book With 16 Incredible Civilisations includes stickers featuring the jewels in the British Museum collection from each of the countries, children can explore each culture as they colour in the fantastic scenes of ancient life.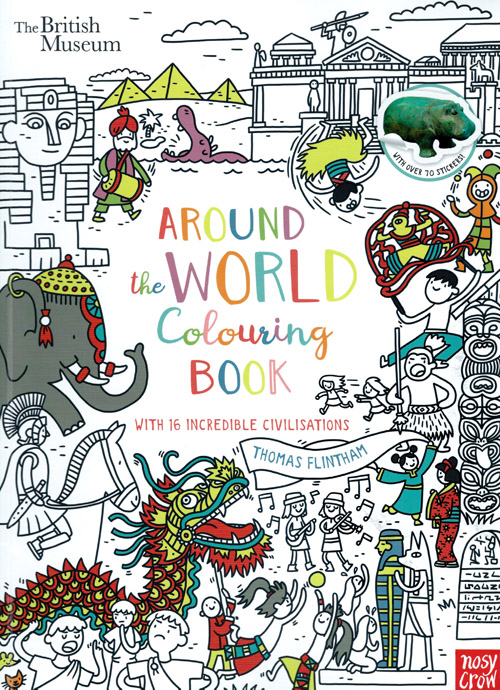 The Kamba people live in Kenya in East Africa, They are well known for their carving skills and crafts. Some Kamba wear colourful beadwork ornaments and costumes at special festivals.
In New Zealand, Maori society is organised into tribes. Each group has a meeting house called a wharenui. Here, they hold special welcoming ceremonies called powhiri which include speeches, dances and singing.
In India, when rich people got married there were large wedding processions outside grand buildings. People even rode on elephants!
The Forbidden City in Beijing was home to the Chinese emperors for five hundred years. Within the palace walls are hundreds of buildings with yellow roofs and red pillars.
The Aztecs built spectacular stone cities like Tenochititlan with large pyramids dedicated to their gods.
The ancient Egyptians built stunning temples on the banks of the River Nile. They were decorated with images of the Egyptian gods and there were often extravagant festivals held on the river.