DFS, the UK's largest sofa manufacturer's new advertising campaign makes heroes from it's talented team of craftsmen and women. Kristyna Litten was asked to create character designs based on real DFS employees by Aardman Animations. Working from photographs, they asked her to interpret each person as if they were made out of fabric to reflect the materials used in the sofas they make.
The result was this lineup of 15 characters which Aardman transformed into puppets measuring approximately 30cm tall, constructed out of a metal armature and different fabrics with each one taking up to five weeks to make.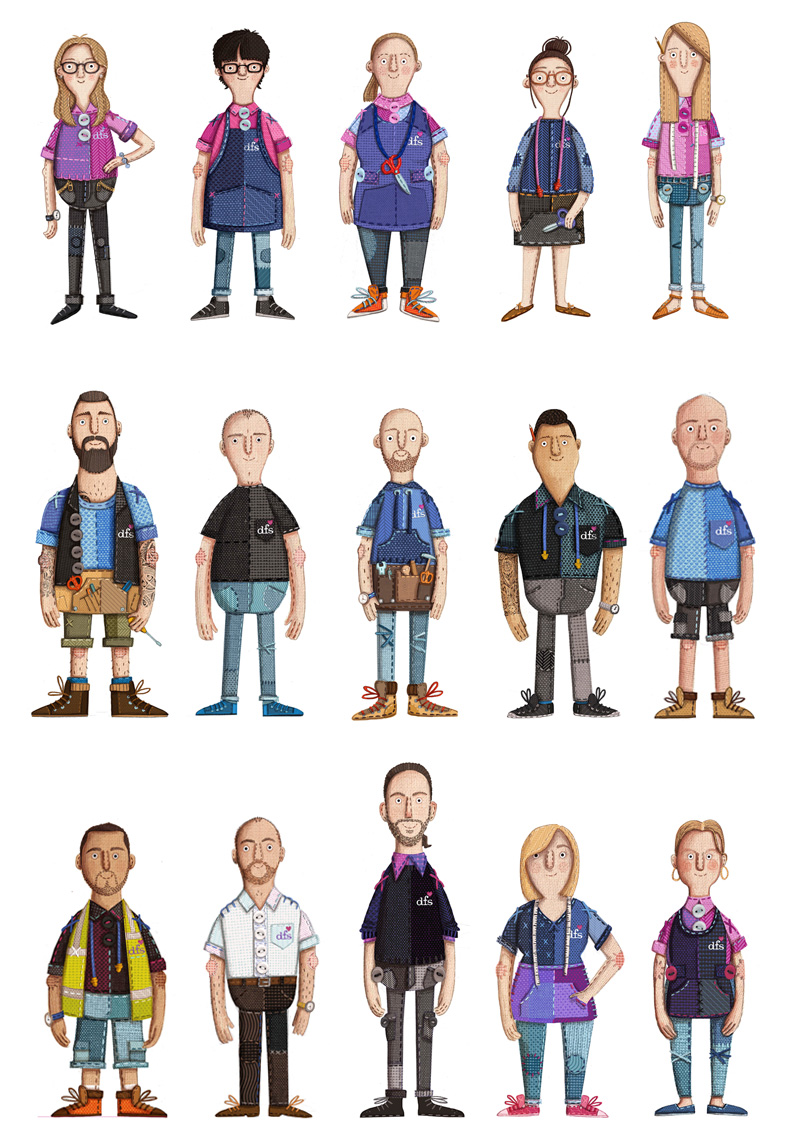 You can watch the 'Making of' video here.
Director: Steve Harding-Hill
Client: DFS
Agency: Krow Communications