Our graphic novel specialist, Euan Cook, spent six months creating hundreds of illustrations for Either Way, written by Sandra Levins and published by Magination Press this month. This is a coming-of-age 'coming out' tale for teens that has three stories braided into one, with a couple of surprise twists at the end. Euan Cook's expressive illustrations convey the text beautifully, mixing in historical facts including the experiences of a gay man in the military. This is a story that teaches teens about the history of gay rights in America, while emphasising the recurring theme that 'It's okay to be gay. Or not. Either way, it's okay.'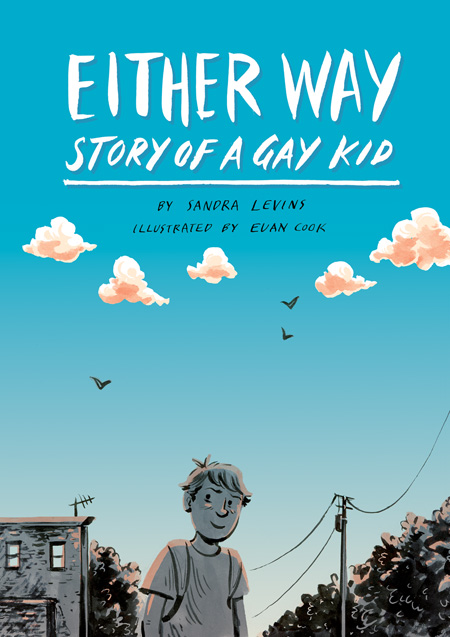 Spread over eighty pages, Euan's illustrations had to show a diverse range of ethnicities, age groups, body shapes and gender identities as well as avoiding stereotypes and caricatures. He had to develop a whole cast of characters, imagining many of them at different ages from childhood through to adulthood.
Euan started this project by gathering reference for characters and the environments, Either Way is set in America and it was important to recreate an authentic backdrop to the story. He then began drawing the key characters, trying out lots of options, expressions and how the character would age through the story.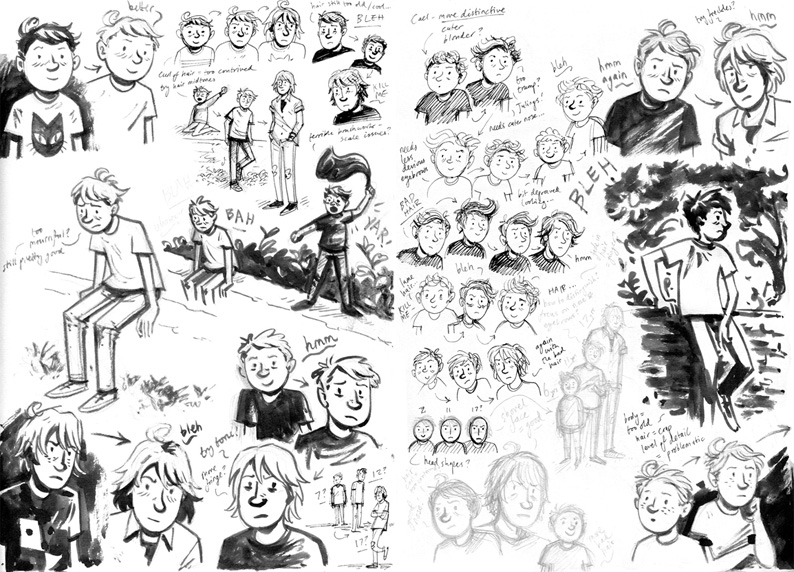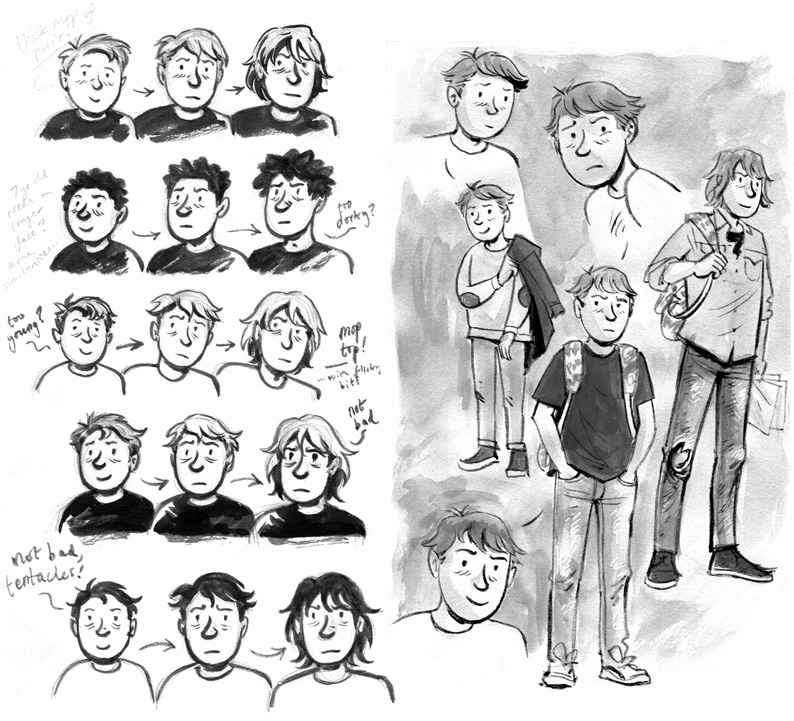 Euan discusses his process here:
"As well as the excellent script/characters and combinations of infographics with narrative sequences, one of the interesting things about the project was working out a process for quickly producing the dozens of roughs and finished pages in the time required. With lots of pacing and design considerations when laying out each page the rough sketches themselves were kept quite simple, trying to allow for spontaneity and energy in drawings that might be quite restricted. To create texture and depth in finished pages I worked with two layers of flat tone, using pen, brush and ink before scanning and putting them together digitally. The digital image could then be tinted and cleaned up. Working like this meant I could make the most of the hand drawn qualities, rapidly add detail and suggest more complex qualities like light and atmosphere, while producing multiple finished pages per day."
Here is an example of the three stages from rough through to final artwork.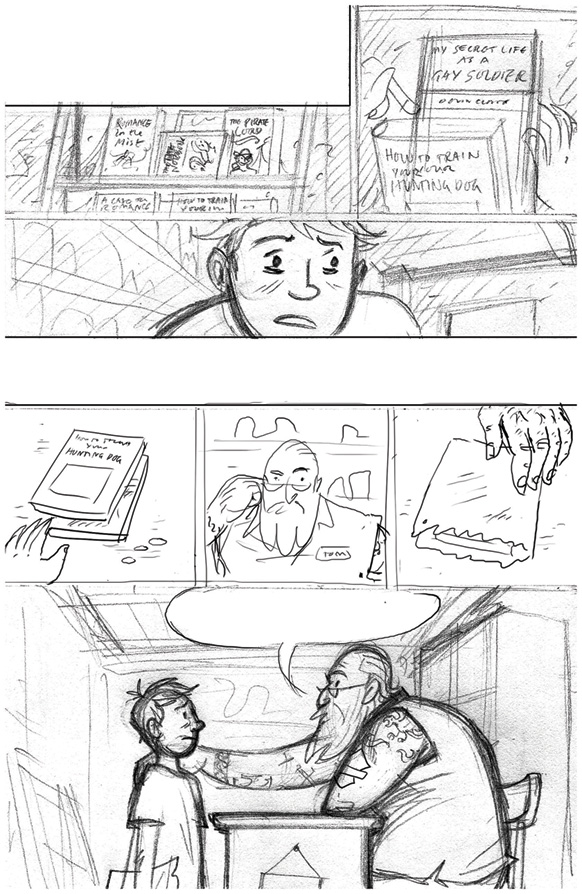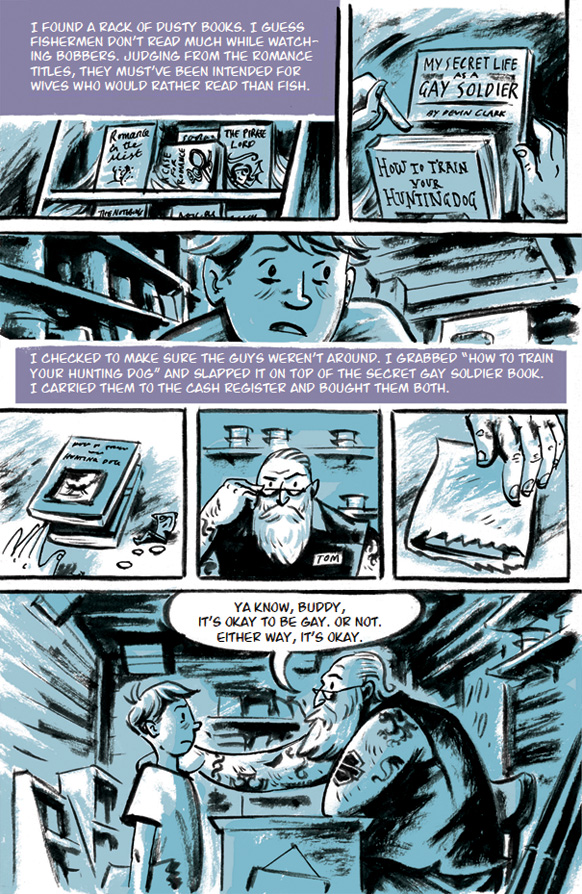 Finally, we've added a few of our favourite spreads taken from Either Way, which follows it's central figure, Cael, who sets out on a journey of discovery to find out who he is with the help of a trusted teacher, a new friend, and his favourite book.