Solving crime in record time! Wily Fox is chasing villains once again. With poisonous fish, robot waiters and a turbo surfboard you can be sure he's on the case! The latest Fox investigates, A Taste for Adventure written by Adam Frost and illustrated by Emily Fox is out now!
One thing you cannot deny about Emily is her incredible character design, and this is no more apparent than in the latest in the series, published by Stripes. Here are some preliminary character sketches.
"From the streets of Tokyo to the beaches of Australia, detective Wily Fox is hunting down the animal who's fixing the results of a TV cookery show, Megachef. But a deadly ninja is determined to throw him off course. Can Wily keep his cool and solve the case before the villain makes mincemeat of him?'
This is a fun and fast-paced detective story, perfect for fans of Geronimo Stilton and The Dragon Detective Agency.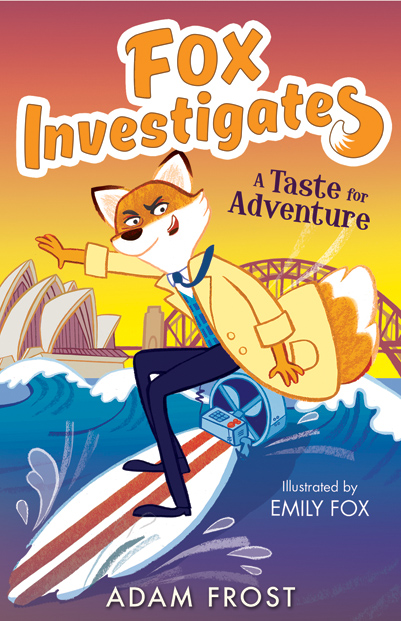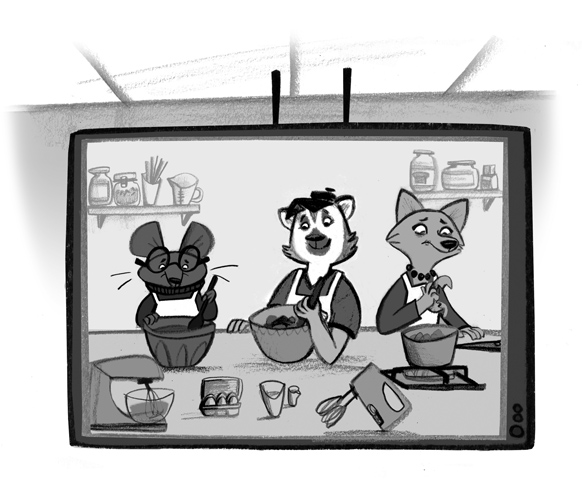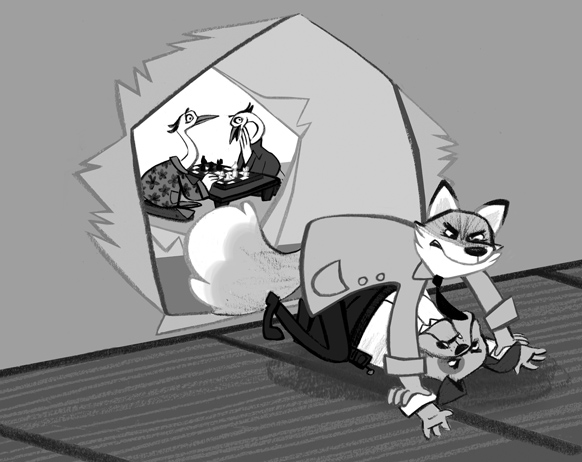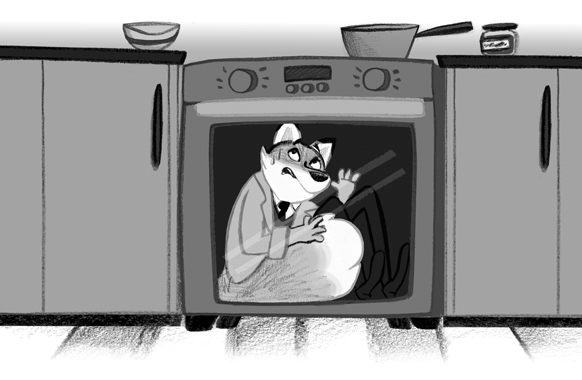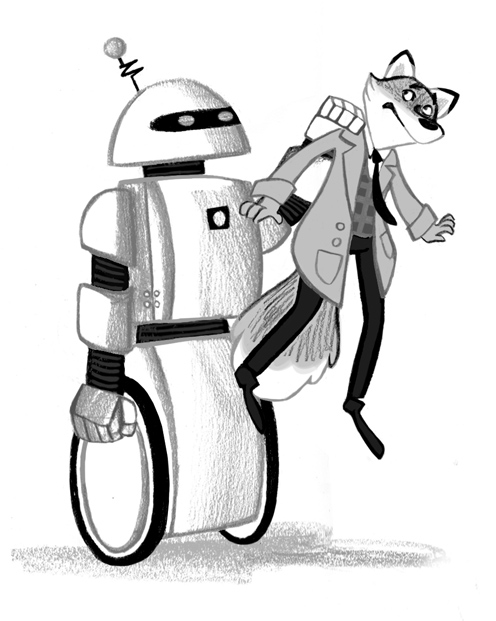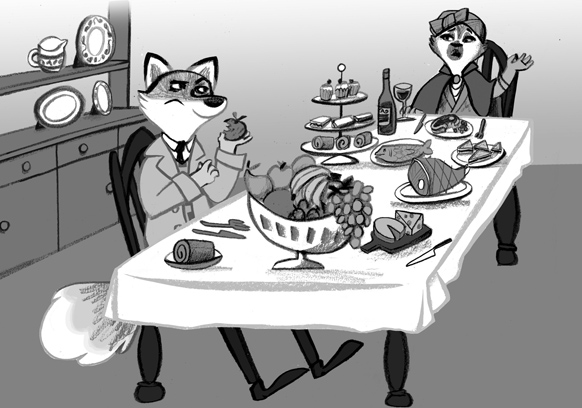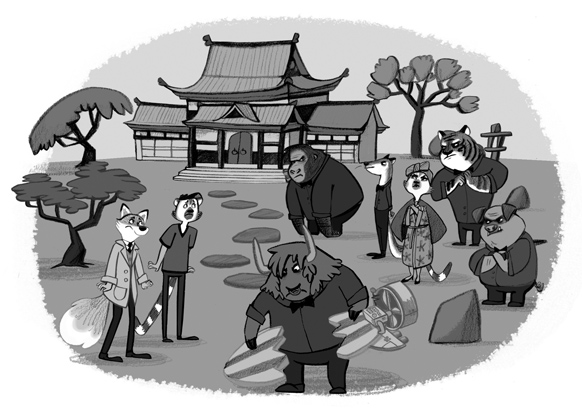 Congratulations to Emily and Adam! Keep a look out for the next Wily Fox adventure published later this year.