French publisher, Editions Didier have commissioned Euan Cook to illustrate their classic tales with a modern twist, most recently, Dracula. Euan's bold linework lends itself brilliantly to the graphic novel style storytelling and gives their Crazy Classics Teen Series a fresh and contemporary feel.
Login: Dracula, written by Peter Flynn, reinvents the famous vampire created by Bram Stoker. Now DJ Vlad is the new king of the night and he preys on his victims using social network sites. Euan's characters and scenes add intense drama to the story as it unfolds.
You can see more of Euan's work from the Crazy Classics series here.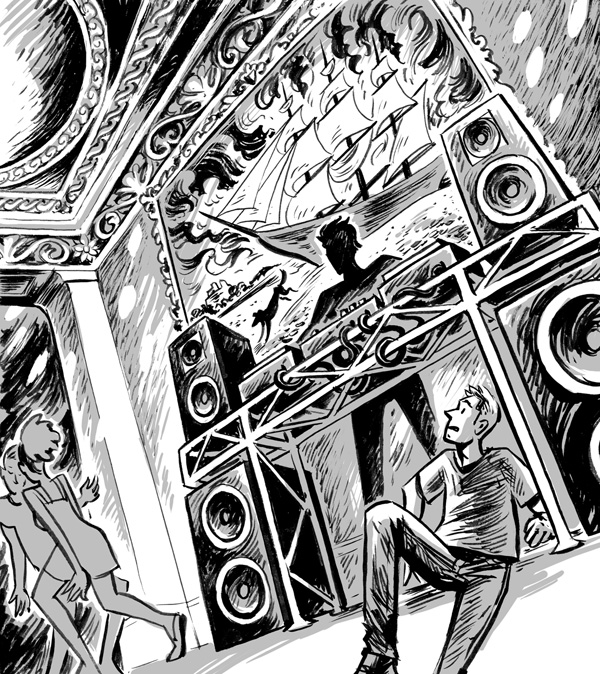 I found myself lying at the DJ's feet and… it must have been the lights, but his eyes were…
it was like they were on fire.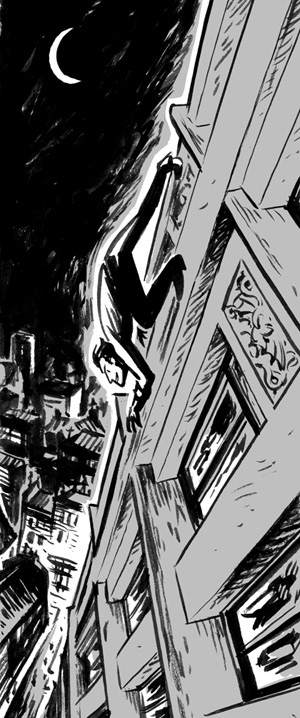 He crawled down the side of the building, like a lizard.

The two women didn't look at me, they just said 'He's yours' to the blonde.
She turned to smile at me and as she came toward me… I found I couldn't move.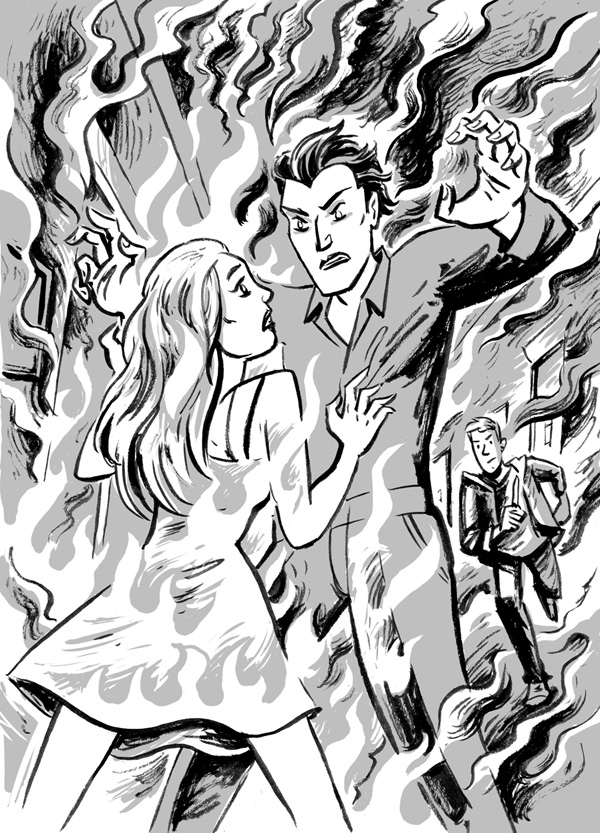 She took hold of Vlad and screamed for help. His clothes caught fire and he pushed her away.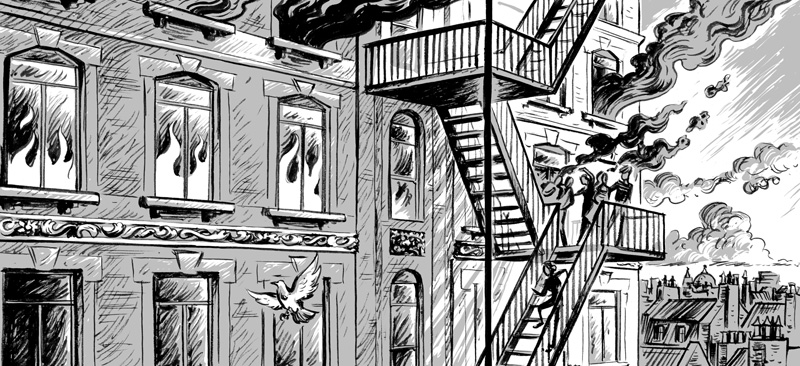 We ran before the fumes became too thick.
Alex found a fire escape and we all got out together, a little burned and out of breath, but alive…