Our calendar image for the month of May is this beautiful illustration by Tomislav Tomic from Fantastic Beasts and Where to Find Them by J.K. Rowling for Bloomsbury.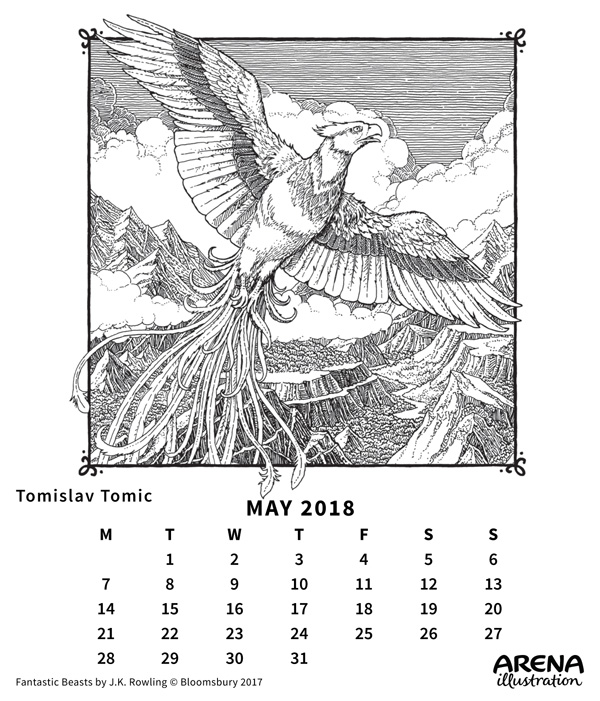 The Phoenix is a magnificent swan-sized, scarlet bird with a long golden tail, beak and talons… Their song is magical and said to increase the courage of the pure of heart and strike fear into the hearts of the impure. Phoenix tears have powerful healing properties.
You can see more of Tomislav's Fantastic Beast illustrations here.