Anna Chernyshova has been extremely busy since we first met at her graduation show from the prestigious Cambridge School of Art Children's Book MA Illustration course, and she's spared us a few minutes to tell us more about her life as an illustrator.
Which books that you enjoyed as a child most influenced your decision to become an illustrator?
As a child, I had a very limited choice of picture books, I was born in The Soviet Union and everything was in short supply. Soviet books of that time were either propaganda or well-known folk tales. Most of the books were of a limited colour palette and simplified illustrations. I preferred detailed illustrations for example the books illustrated by Victor Chizhikov, Peter Repkin and Vladimir Suteev.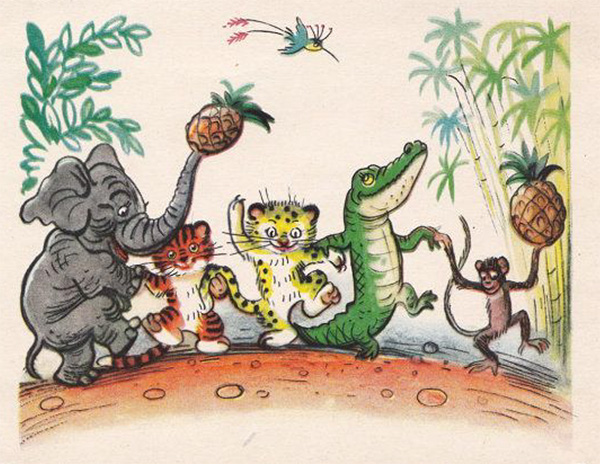 My favourite books were about animals illustrated by Yevgeny Charushin. The stories were a bit sad but I was in love with amazing animal illustrations.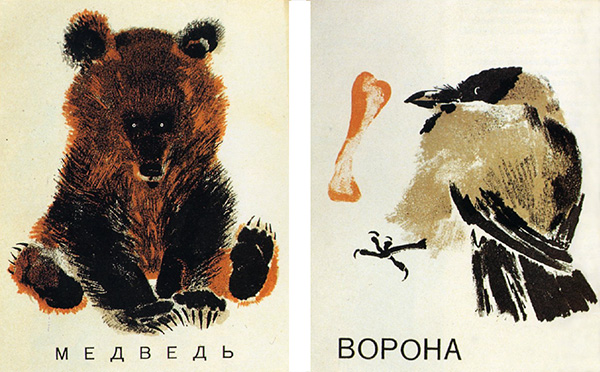 I also loved animations, my favourite was the wordless animation, called 'The Mitten' (Varezhka), which I still watch it time to time, it's lovely!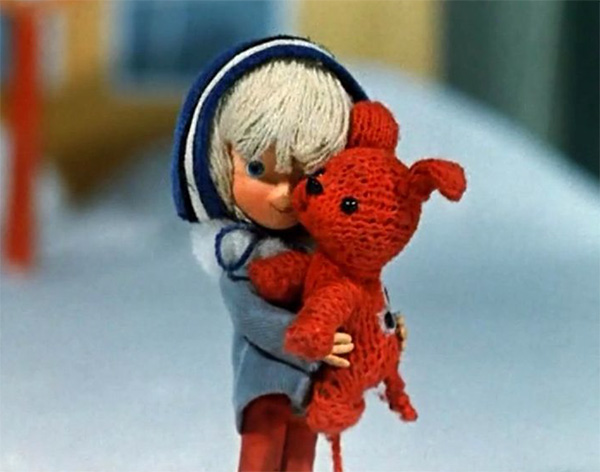 Did you always want to be an illustrator?
To be honest when I was younger I'd never thought of being an illustrator… I was more focused on drawing and painting from life. In Russia I worked as interior designer. Only when my daughter was born I thought of illustrating seriously.
How has your style changed since starting your illustration career?
I think it has changed dramatically since I started working as an illustrator. I believe that the style is pretty much a cultural thing and when I first moved to the UK I preferred more realistic, sentimental images. As soon as I started changing my visual perception my drawings changed a lot. Now I really enjoy experimenting and my style still keeps evolving.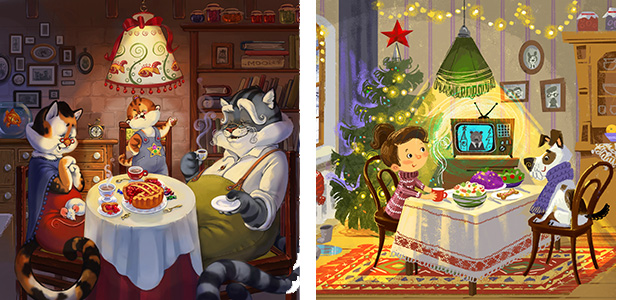 You studied in Russia for your degree but completed your MA on the Cambridge children's course. What would you say were the biggest differences in art schools from Russia to the UK?
There is a huge difference in art education between these countries. I could talk for hours about it but in short, I think in Russia you are stuck to academic art rules – you are taught what is 'right'. In the UK art schools – there is no such a thing as 'right'- you should find your own 'right'. That was the hardest time in my life while I was studying at Cambridge School of Art. The trick was to change my personal aesthetic taste and my general perception of the world… To be honest, it would be easier to get a new head! But I changed a lot and I think I found a compromise between Me and Myself and we both learned how to manage two opposite approaches: the academic background and the personal visual language.
You have a fantastic array of animals in your repertoire; Do you ever draw animals from life? Do you have any tips for drawing engaging animals?
Yes, I've been drawing animals ever since I can remember and I do keep drawing them from life now. The secret of drawing animals is simple – the interest. Your mind automatically pays attention to the things you like and catches every single detail naturally, doesn't it. If you observe animals carefully you will notice that they all have their specific shapes and own way of movement. As soon as you've got the specific shapes and movement you can personalise your animal character and add some humanity.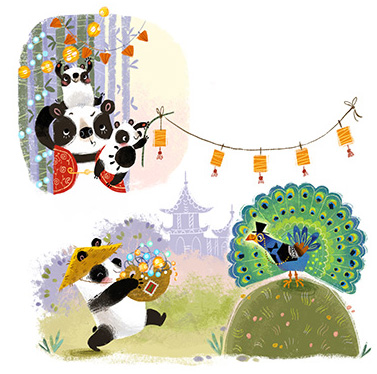 What are your influences?
The best influence is deadlines! Honestly, nothing can inspire you better… But seriously – life is my influence. It sounds a bit pretentious but the truth is that every moment of my life can be influential – even when my daughter draws a little woodlouse family on my foot while I'm trying to clean the bath.
Do you keep a sketchbook? Tell us a bit about the tools of your trade and how you like to experiment with various techniques?
As I mentioned I love sketching from life. It gives me the opportunity to keep a variety of ideas for a long time and it also trains your brain to work fast to capture the moment. I mostly work digitally so I have a standard set of tools for a digital illustrator: a laptop with some music or psychological podcasts, Wacom digital tablet and a digital pen. A little mirror is essential too. I love expressive emotions on my characters so I do faces along with my characters time to time to help them to come to life.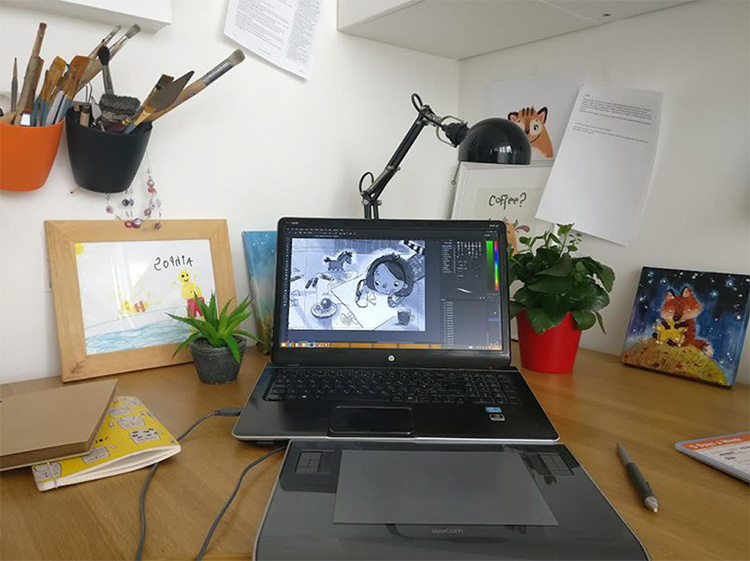 I also love playing with different watercolor prints and textures such as blots and splashes. I often use them in my digital artwork. Sometimes, when I need to switch my brain I paint in acrylic on canvas. I hope one day I'll do a picture book in acrylics.
What is your typical daily routine? Can you explain what happens on an average day in the life of an illustrator?
I always write a list of jobs for the day as I have to be very organised to manage juggling work, family and home. As a mum I'm a master of picking up the socks from the floor, cleaning/cooking and finding a new book brief between half empty cups of coffees on my desk … I believe the secret of my very organised day is to prioritise, the most important priority is to go to the gym at the end of the day to see other people do exist.
If we magically manifested a time machine and sent you back to a specific period in history to seek inspiration where would you go and why?
I would definitely go to the beginning of the twentieth century to meet the abstract artists to ask them personally how they managed with their daily life.
What is your favourite style/ period of art?
I'm just in love with Mary Blair's work and Soviet artists of 1920s
What advice would you give people trying to break into this industry?
It's a good question! I would like to know this secret too.
Which golden piece of advice would you give to a newly graduated illustrator?
I'm going to voice my personal mantra now: 'Don't stop drawing. Be brave and naughty in experimenting and have fun!
How important do you find social media platforms are in promoting you and your work?
Nowadays I think it would be a big mistake to ignore social media as it is a fantastic opportunity to be heard and seen especially if you are organised enough to share your works regularly… This reminds me I should upload a new image to my social media pages ?
What are you working on right now?
I've just finished a Christmas picture book for Macmillan Children's Books, which is called 'Santa Selfie' by Peter Bentley. The story is about Santa who went for a holiday away from the North Pole, but it turned out that it's not that easy to have a nice holiday as everyone wants to take a photo with him. I loved working on that story and I hope my work will make people smile!